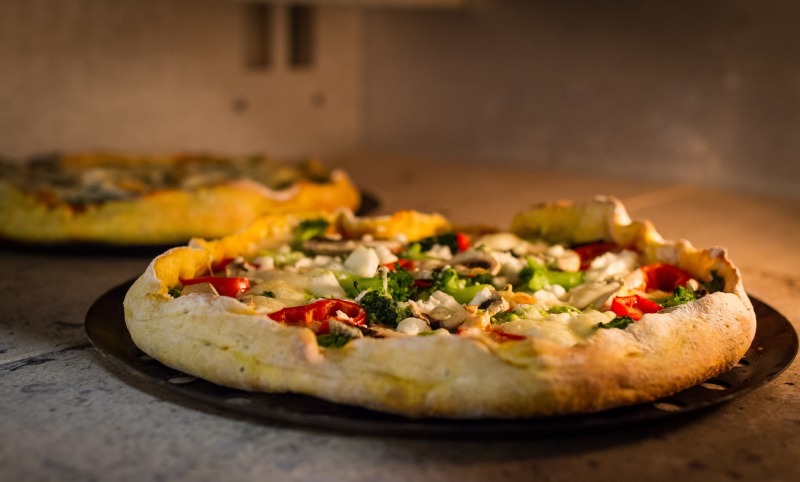 The United Methodist Church in Alexandria annually hosts an event called Wood Fired Pizza Oven to assist underprivileged areas. This year, the religious organization will begin the event in June after receiving an 'investing in congregations grant' of $15,000.
Annual Wood-Fired Pizza Oven Event
Since 2017, the United Methodists Church has been using its wood-fired pizza oven to host events for the local community. Jeremy Vinar was given the role of engagement coordinator this year and has expressed interest in expanding the scope of the Wednesday night pizza gatherings. According to Echo Press, wood-fired pizzas will be offered to community members at 2210 6th Avenue East beginning on June 7 and continuing every Wednesday through August 30 from 4:30 to 7 p.m. to raise funds for local non-profit organizations and bring the neighborhood together.
The United Methodist Church's Minnesota Annual Conference reportedly mentioned that the funds are intended for churches demonstrating the ability, capability, and dedication to prosper in their "love of God and neighbor, reach new people, and heal a broken world." This opportunity was given to Vinar due to the "Investing in Congregations Grant" in the amount of $15,000 rendered available by the Minnesota United Methodist Church and financed by the Congregational Development Department. Moreover, local non-profit organizations sponsor Wednesday night activities, and those pizza gatherings raise money for those organizations.
At the summer's end, the funds raised will be distributed fairly among the various charitable organizations. Vinar has been assisting in preparing the entertainment and games that will be shown every week. According to Vinar, the pizza oven earned enough in the previous year to provide $750 to each of the thirty charitable organizations. Last year, Minnesota United Methodist Church revealed that forty-four non-profit groups submitted applications for one of the twenty-nine available places during summer. Each group that was chosen contributed approximately six volunteers to help the church set up tents, deliver pizzas to automobiles, and perform any other tasks that were necessary on their assigned night.
It was an opportunity for members to create ties with influential community members, and each charitable organization collected $7 for every pizza sold.  The charitable organizations included anything from high school sports teams to a symphony orchestra and even a group that provides free excursions to the memorials in Washington, District of Columbia, for veterans. As mentioned, the church baked and sold approximately 250 pizzas every Wednesday evening in 2022, bringing in $20,000 throughout the summer distributed among the 29 charitable organizations.
Also Read: Health News: FDA Issues Ban on Three Cancer-Causing Chemicals Used in Food Packaging like Pizza Boxes and Popcorn Bags
About Alexandria United Methodist Church
Bishop Reuben H. Mueller, who was speaking on behalf of The Evangelical United Brethren Church, and Bishop Lloyd C. Wicke, who was representing The Methodist Church, joined forces on April 23, 1968, during the establishing General Conference in Dallas, Texas. Based on an article from the Alexandria United Methodist Church, this action resulted in the formation of The United Methodist Church. Two congregations with illustrious pasts and missions that had a significant impact in a variety of regions of the world came together to form a new religion with the words "Lord of the Church, we are united in Thee, in Thy Church, and now in The United Methodist Church." 
Related Article: Unitarian Universalist Congregation of Falmouth to Hold "Soups and Stews from Around the World" to Raise Funds for Programs, World Central Kitchen