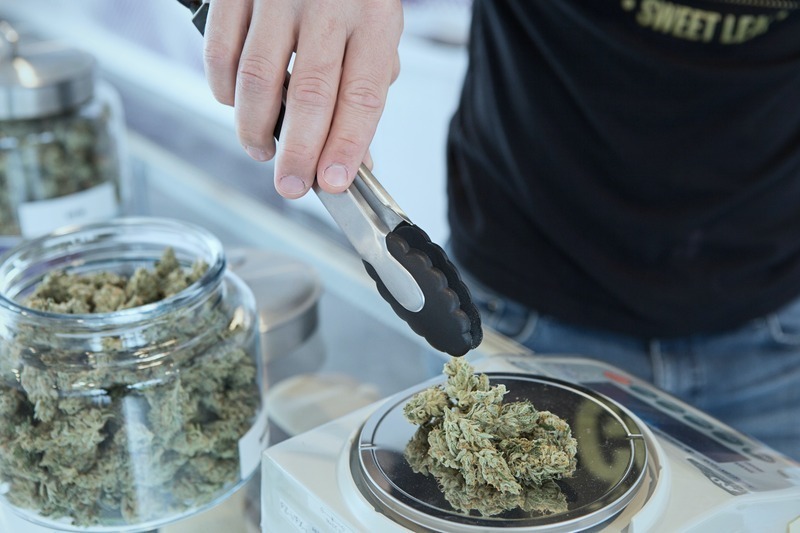 An illegal marijuana growing operation was found and shut down on Sunday by Lexington, North Carolina, authorities at a nearby church's property. The COVID-19 pandemic-related closure of South Side Baptist Church, where the operation was found, caused the church to be closed.
According to the article shared in My Fox 8, two men were detained and charged with a number of crimes, including producing and trafficking marijuana, possessing THC wax and marijuana with the purpose of selling and distribute it, conspiring to traffic marijuana, and three counts of felony maintaining a habitation for controlled narcotics.
Church Building Used as Illegal Drug Production Site; Two Arrested
According to another source, USA Today reported that Josh Price, 50, and Matthew Price, 28, have both been detained after a large-scale illegal drug production facility was found in a vacant church. Nearly 32 grams of psilocybin mushrooms, 41 THC vape pens, 20 marijuana plants, and around 2 pounds of THC wax were all taken from South Side Baptist Church by the Davidson County Sheriff's Office.
The priest reportedly said that since the start of the COVID-19 outbreak, the church has not been open, according to local news source WBTV. Former church members, however, refuted this assertion and suggested that the church closure came before the pandemic.
Former church member Mike Lambeth revealed his concerns about Price three years ago when the pastor first started in his role. Lambeth acknowledged that his first encounter with Price didn't go well and that he didn't think of him as a pastor. He recalled how he had warned other churchgoers to be aware of Price, demonstrating his efforts to warn other churchgoers about his worries.
Also Read:Most Pastors Oppose Marijuana Legalization In America, Study Finds
Strict Regulations Regarding Use and Distribution of Marijuana in North Carolina
The fight to legalize marijuana has been making modest progress in North Carolina. After upholding strict regulations during the 1980s and 1990s drug wars, North Carolina started cannabis reform measures in 2015, allowing the use of CBD oil for a limited range of medical illnesses. According to Kirk Kirk Law's website, despite continuing to prosecute marijuana possession, distribution, and cultivation, the state decriminalized small amounts of medical marijuana in 2019. The Compassionate Care Act, which aims to legalize medical marijuana for a few diseases, was introduced in 2021. If passed, the law would allow patients to obtain marijuana from authorized dispensaries, own up to 24 ounces, and cultivate up to six plants for personal use.
The current marijuana possession regulations in North Carolina are very strict. Depending on the amount involved, penalties might range from fines to possible imprisonment. Similar to other laws, marijuana distribution regulations include severe penalties, such as steep fines and jail time. Marijuana use for recreational purposes is still prohibited. The Food and Drug Administration has not yet approved the medical type of marijuana, and the supporters for its legalization have been raising their concerns about its viability, as also some public safety and the possibility of addiction to this drug.
Related Article:Church Volunteers Highlight 'Truths About Drugs,' Brings Drug Education, Prevention Campaign