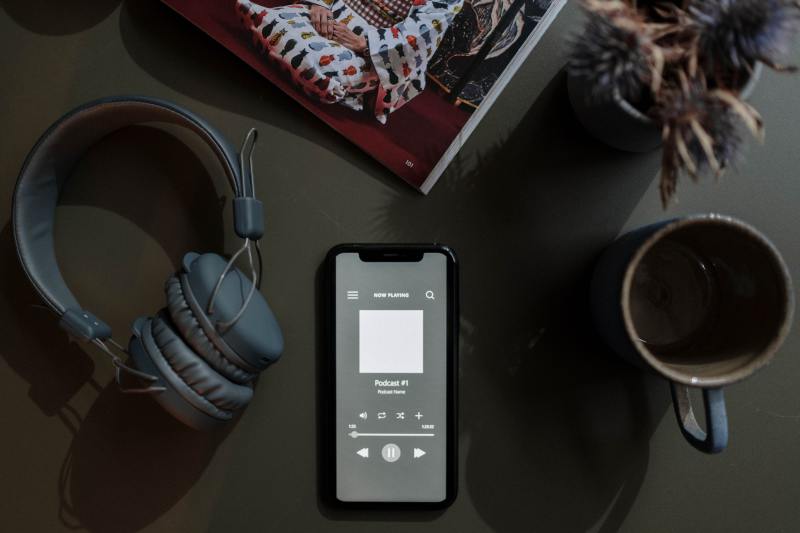 If you are a Christian looking for a new way to engage with your faith, you might be surprised to find just how many options there are for you in podcasts. From discussions on theology to practical advice on navigating daily life as a believer, a wealth of knowledge and inspiration awaits you in Christian podcasts. 
With so many choices, figuring out where to start can take time. According to Christianity.com, whether you are a seasoned churchgoer or just starting your spiritual journey, these podcasts will help deepen your understanding of your faith and bring you closer to God.
The BibleProject podcast invites individuals to understand the biblical theology underlying each animated film and series they create by featuring in-depth conversations with Tim and Jon and occasional guests.
2. CXMH 
CXMH is a podcast hosted by Robert Vore and Dr. Holly Oxhandler that explores topics related to the intersection of faith and mental health. It facilitates open dialogue between specialists in the field of mental health and religious authorities by bringing them together.
The Compelled Podcast is a seasonal show that celebrates the powerful ways God is impacting the lives of Christians worldwide via the use of captivating and immersive narratives.
The Christian experiences and testimonials are compelling because they are honest, natural, and raw.
The podcast Good Christian Fun is a comedy show that delves into the bizarre and often absurd world of Christian popular culture. Your tour guides through the bizarre and amusing world of faith-based entertainment are your hosts, Kevin T. Porter and Caroline Ely.
Also Read:Podcast host Abraham Hamilton III accuses BLM leaders of practicing 'witchcraft'
Nicole Unice, a pastor and Bible teacher, helps people directly encounter God through His Word in this podcast by giving a practical, clear road map for understanding, interpreting, and applying Scripture to our lives. She does this by leading listeners through her Alive Method of Bible study.
6. Science, Scripture & Salvation
Science, Scripture, and Salvation is a podcast that aims to strengthen your Christian faith by demonstrating how scientific evidence supports the Bible, particularly Genesis. When they see that the first and most foundational book of the Bible can be relied upon in all matters, including science, it strengthens their faith in the remainder of the inspired Scripture, from Genesis to Revelation.
The bestselling author Leslie Ludy speaks candidly, giving biblical and practical counsel on living as a Godly woman in the middle of a world focused on self-seeking and superficiality. In doing so, she encourages women of all ages to pursue a femininity that is centered on Christ. 
This soul-stirring podcast will encourage individuals to surrender their life to the true King and find fulfillment and purpose in Him. Episode topics include purity, purpose, holy living, genuine beauty, Bible study, mentoring, leadership, friendships, romantic relationships, marriage, and family.
8. That Sounds Fun with Annie F. Downs
Annie F. Downs, a Christian author and speaker, introduces you to her favorite things, including new books, dialogues about faith, restaurants, travel tales, stories about bands you should check out, and interviews with her friends. You can count on Annie to tell you about it if she thinks it would be entertaining.
Related Article:'Bible In A Year' Podcast Takes Top Spot In Apple's U.S. Podcasts List