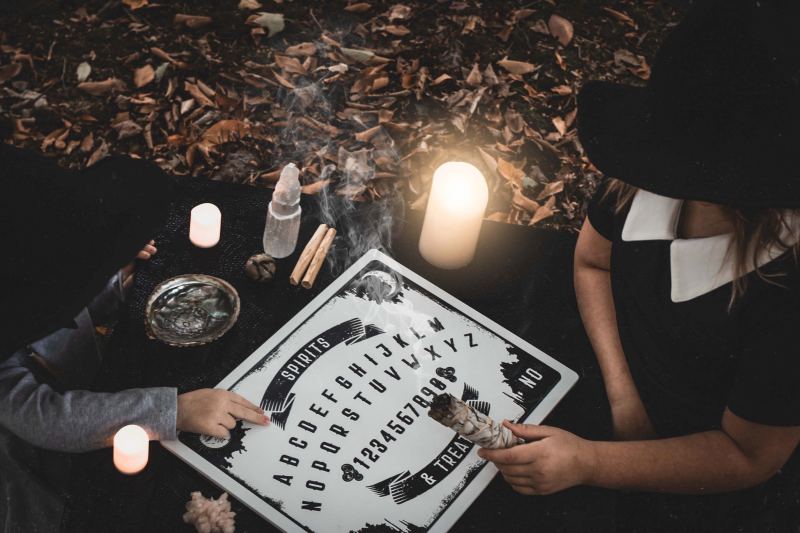 Recently a board game called "The Holy Spirit Board by Holy Spirit Games - Christian Religious Talking Board for Seance with Planchette" was released in an online shopping app that allegedly helps people to talk to God.
However, Father Ernesto Caro, a Roman Catholic Priest and an exorcist serving in the Diocese of Monterey in Mexico refuted this claim. He criticized the Holy Spirit board game and warned people it is a "trap from the devil."
Holy Spirit Board Game
A report from The Christian Post stated that the game promotes itself on Amazon's app. The ad says, "GET THE ANSWERS YOU NEED! — The Holy Spirit Board can answer all of life's most important questions straight from the man himself!" Unlike other spiritual games, it is reportedly a one-way ticket straight to heaven, typically used to communicate with spirits such as ghosts and devils.
As per Library of Congress Legal, the layout of the board appears to be very similar to an Ouija board; however, it differs from the features of an image of Jesus nailed to the cross, as well as three angels, a dove, and a cross that can be moved around on the board. 
In 1890, the talking board known as Ouija was first produced commercially in the United States. It is engraved with letters and numbers and has a movable pointer to spell out messages cryptically. In 1886, a game that would later be known as Ouija was created in Chestertown, Maryland. 
Moreover, in 1890, when the game was first made in Baltimore, it was given its name. Throughout the game's birth, newspapers have published articles on its users to connect with the dead, foretell catastrophes, solve riddles, and even commit crimes. 
Also Read:Christian Game Developer Behind 'Five Nights At Freddy's' Retires Following Backlash Over His Support Of Trump
The Controversy of "The Holy Spirit Board by Holy Spirit Games"
According to the Catholic News Agency, on Tuesday, Mar. 28, Father Caro stated in an interview that a demon is always searching for new and inventive ways to trap all of the victims that he can capture for himself, and this is one of those ways.
He claims that the Holy Spirit board game is nothing more than a rebranded Ouija board, even though it features Christian imagery and intends to deceive Christians into using it. Father Caro, an exorcist, warns Christians not to let themselves be duped, noting that using the board would be "opening a door that could be dangerous for you."
The Catholic Church views Ouija boards as involvement in occult activities and divination that should be utterly avoided. As mentioned, Catechism of the Catholic Church article 2116 teaches that any divination, including calling upon Satan or devils, summoning up the dead, or other activities thought to "unveil" the future.
Additionally, examining horoscopes, astrology, palm reading, interpreting omens and lots, the phenomenon of prophecy, and turning to mediums contradicts the reverence, respect, and loving fear that an individual owes exclusively to God.
Furthermore, Father Caro asserted that due to the advertising for this board, people most likely believe that God is the one who is communicating with them, but this is not the case. "If the [Ouija board] triangle is moving by itself, be careful, it's not God who is moving, it's the devil. Ouija games and all this are forbidden in the Bible," he added.
Related Article:Google Blasted For Promoting Game Teaching Kids How To Sexually Assault Teenage Girls