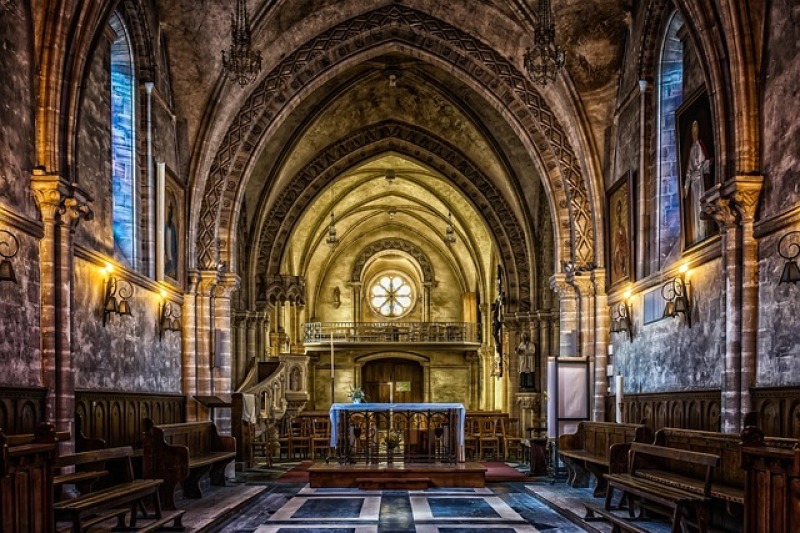 In response to allegations of sexual misconduct against Rev. Michael O'Brien, the Archdiocese of Denver has decided to put the priest on administrative leave. Since the investigation findings into the case concluded that there was no basis for the allegations, Rev. O'Brien will now return to his position at the church.
Sexual Abuse Accusation on Rev. Michael O'Brien
In September 2021, an investigation against Rev. Michael O'Brien was initiated as a response to allegations made by a former altar boy that the priest abused him in several instances between 2004 and 2008. Aspen Daily News reported that an additional lawsuit was filed on February 14, claiming that the plaintiff, Keegan Callahan, was subjected to over 300 instances of sexual abuse at the hands of Rev. O'Brien at St. Mary's beginning when Callahan was just seven years old.
Moreover, after his guilty pleas in Pitkin County District Court to felony counts of sexual exploitation of a child and sexual assault, Callahan, age 25, began serving 14 years in prison in September 2019. He also pleaded guilty to more minor counts of unauthorized sexual activity and is currently held at the Arkansas Valley Correctional Facility in Ordway for those offenses. According to the allegations made in Callahan's complaint against the priest, Rev. O'Brien's pattern of verbal and physical abuse of Callahan influenced his perspective on aggressive behavior. However, Rev. O'Brien's defense attorney Kevin McGreevy of the Denver firm Ridley, McGreevy & Winocur, has filed papers in which he refutes the claims that have been made against him.
Based on a report from Denver Catholic, multiple investigators contributed more than 500 hours of work. They coordinated with the FBI and other law enforcement organizations throughout the investigation, which lasted for 18 months. As mentioned, over eighty witnesses were questioned by the investigators. The person who made the claims was subjected to a formal interrogation by the police, which lasted for many hours. From the beginning of the inquiry, Rev. O'Brien was reportedly cooperative with the authorities and the district attorney's office, giving them all the information they needed, participating in a lengthy interview, and clearing the polygraph examination he chose to undergo.
On the other hand, in 2021, when these claims were brought forward for the first time, Rev. O'Brien was a clergyman in excellent standing. In over 22 years that he has served as a church leader, he has never had any other charges brought forward against him. In addition, Rev. O'Brien has never wavered in his assertion of innocence. Yet, he had to step away from his ministry. At the same time, he awaited the results of this investigation, and before he could get back to his church, he would now have to wait for the conclusion of the internal procedure being conducted by the Archdiocese.
Also Read: Methodist Pastor Reinstated After Having Been Defrocked for Marrying Same Sex Couple
Reinstated Into Church Service
The Archdiocese of Denver has concluded its internal evaluation of the charges brought against Rev. Michael O'Brien and deemed them "baseless" and "false" upon the outcome of a police investigation into complaints of child sexual assault. As per CBS News, Rev. O'Brien, cleared of any wrongdoing by the authorities and the church, will resume his role as Pastor on Saturday, July 1, at St. Anthony of Padua in Julesburg and St. Peter's Catholic Church in Crook. 
In a news release, Archbishop Samuel J. Aquila declared that he would not allow reckless and unjustified civil litigation to prevent a decent priest from being able to serve in ministry. The archbishop and the other priests in the Archdiocese, who sadly must endure life in fear of a false allegation like this having an effect on or even ruining their chosen profession and good name, have found Rev. O'Brien's perseverance in the face of a false accusation to be inspiring.
Related Article:Chicago Archdiocese Reveals Predatory Clergies in Illinois, Investigation Allegedly Nears End