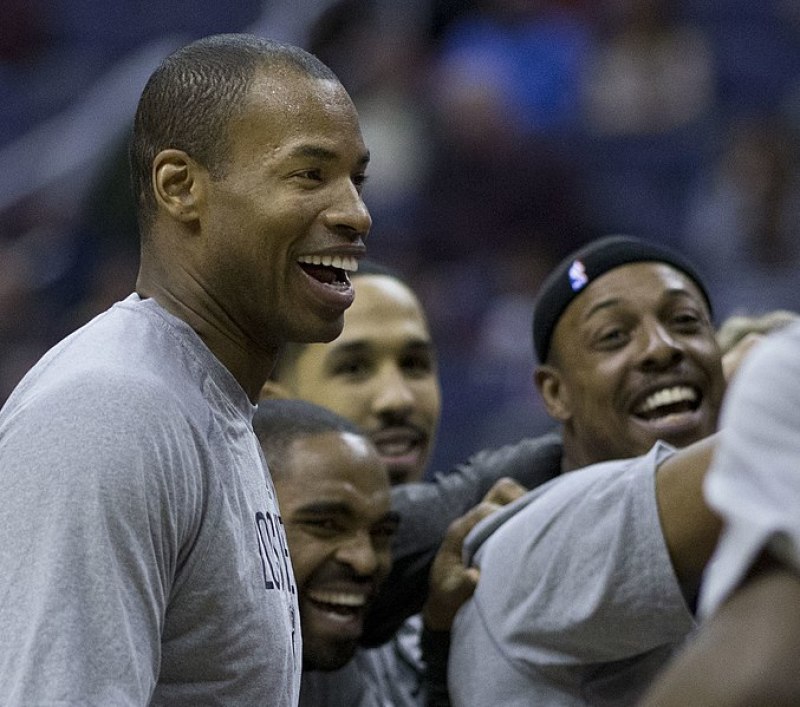 In an interview with The Athletic, former NBA star Jason Collins, a renowned first openly gay athlete in one of the four top North American sports leagues, has discussed the recent issue surrounding NHL teams and players skipping Pride Night celebrations.
Collins voiced his concern about the recent trend of National Hockey League teams and players declining to take part in their various Pride Night celebrations this season. He made a point of saying that people shouldn't be divided by their religious beliefs.
Players Citing Religious Beliefs Opt Out of NHL Pride Nights, Collins Advocates for Love and Acceptance
According to the article in Fox News, Collins commented on the NHL's recent issues, mentioning that he had seen some stories from a distance. He continued by sharing his personal experience with religion, emphasizing that love has always been at the core of his family's beliefs. During the discussion, Collins recalled his grandmother, a Black woman of profound religious conviction from upstate Louisiana who placed a premium on love. She always carried three belts and a Bible, but her discipline was always founded on love, according to how he described her.
No matter one's religious background or beliefs, Collins' message serves as a reminder that when it comes to issues of inclusion and diversity in athletics, love and acceptance should be the guiding principles. As the NHL faces growing criticism for the lack of participation in Pride Night events, Collins' perspective serves as a call to unite rather than divide and to embrace love and understanding in the world of professional sports.
In another source, Vigour Times reported that several National Hockey League players have recently chosen not to take part in pregame warmups before their team's Pride Night game, citing religious obligations. Ivan Provorov, a Russian Orthodox player for the Philadelphia Flyers, was among the first to decide on this earlier this year.
Provorov told the press that he would make the decision to uphold his commitment to himself and his religion, and that was all he would say. His announcement led to similar decisions being made by a number of players and teams. Some Russian athletes have opted out of the competition due to worries about possible repercussions in their native nation. Goaltender James Reimer of the San Jose Sharks cited his "beliefs in Christ" as the basis for his decision to boycott in March, and brothers Eric and Marc Staal of the Florida Panthers said that "wearing a Pride jersey goes against our Christian beliefs."
Also Read:Christianity in Sports: Popular NBA Stars Guided by Christianity Including LeBron James, Stephen Curry, and More
Collins Calls for Love and Unity in the Face of NHL Pride Night Controversy
Collins argued that religion shouldn't be a cause of conflict, an excuse for unfairness, or a ground for refusing to accept someone for who they are. According to the article in OutKick, he talked about the time he came out to his fervently religious grandma, who welcomed him and said that "Jesus taught me to love."
His message emphasizes the need to promote love and unity during conflict and challenges individuals who use religion as an excuse to avoid Pride Night festivities to reconsider their stance. Collins' perspective serves as a reminder that religious practices and beliefs should be based on love and inclusion rather than exclusion and division as the NHL deals with this problem.
Related Article:LeBron James Inches Closer to NBA History with Approach to All-Time Scoring Record Using Faith As a Weapon