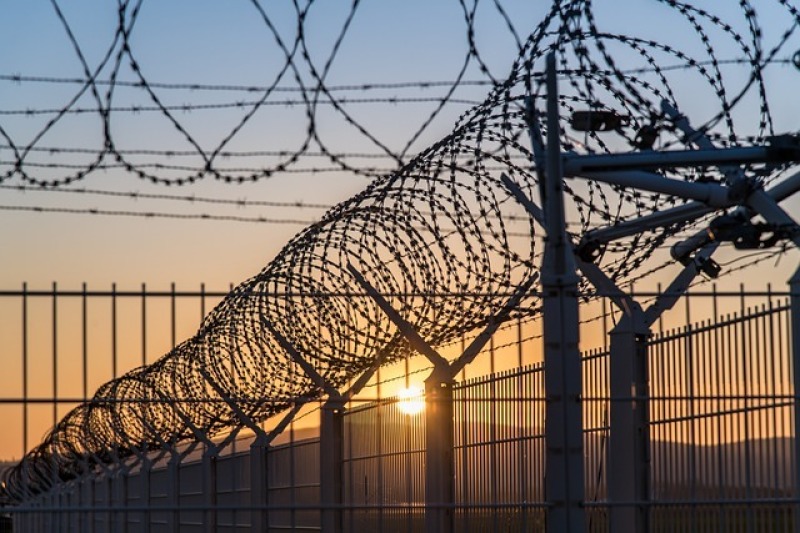 A former Christian missionary in Iowa has been sentenced to 25 years for the heinous crimes of child abuse and infecting a preschooler with a sexually transmitted disease. Jordan Webb, 31, was handed his sentence last week in Webster County following his conviction by a jury on charges of second-degree sexual abuse, incest, and child endangerment.
Former Christian Missionary's Court Ruling
On Friday, Jun 8, the court ruling mandates that Webb must serve at least 17.5 years behind bars before he becomes eligible for parole. According to a report from WYCB News, upon his release, he must register as a sex offender for the remainder of his life. These severe penalties reflect the gravity of the crimes committed and protect society from potential harm. Court documents reveal that Webb and the young victim tested positive for gonorrhea in April 2022. Additionally, this shocking revelation further substantiates the victim's claims and adds another dimension of harm caused by Webb's disgusting actions.
The Messenger reported that on April 28, a jury in Webster County convicted Webb. Based on a report from the Webster County Sheriff's Office, he was taken into custody a year ago after an investigation was launched by the Sheriff's Office and the County Attorney's Office of Webster County. The investigation was initiated due to some health concerns related to a minor. Jane Doe, the alleged victim of Webb, was reportedly diagnosed with gonorrhea in early April 2022. During the trial, Taylor revealed that Webb had been diagnosed with gonorrhea just a few days before Doe was diagnosed. Webb has been accused of engaging in a sexual act with the victim, resulting in the transmission of a sexually transmitted disease.
Moreover, the Centers for Disease Control and Prevention have reported that gonorrhea is a prevalent sexually transmitted disease that affects the mucous membranes of various body parts, including the reproductive tract, mouth, throat, eyes, and rectum. Last week, Dean Stowers, the attorney for Webb, filed a motion for a new trial. Stowers argued that the decision made by Polking to allow the victim's statements to a nurse practitioner at the Allen Child Protection Center in Waterloo violated the confrontation clause under the U.S. and Iowa constitutions. According to Stowers' argument, the victim's statements were considered hearsay and did not fall under a medical exception to hearsay since she was not called to testify at the trial.
Also Read:Former Minister Has Child Sex Abuse Charges Dropped
Recent Child Sexual Abuse
In a similar story, a set of charge sheets were made public, outlining 34 charges brought against Mr. Woods in Ballarat. Mr. Woods, who formerly served as the Head of Performing Arts at Ballarat High School, is the subject of child sexual abuse, ABC News reported. According to the first charge, Mr. Woods has been accused of communicating with an individual under the age of 16 to facilitate sexual misconduct by either himself or another individual who is 18 years or older.
As mentioned, there are allegations that the incident occurred from January 1, 2019, to January 27, 2021. Additionally, 33 other charges are related to alleged offenses between August 1, 2022, and December 26, 2022. Woods has been accused of 10 counts of intentionally sexually touching a 17-year-old child under his care, supervision, or authority. The alleged incidents were "contrary to community standards of acceptable conduct."
Related Article:Former Youth Pastor From Pennsylvania Convicted Of Child Sex Abuse