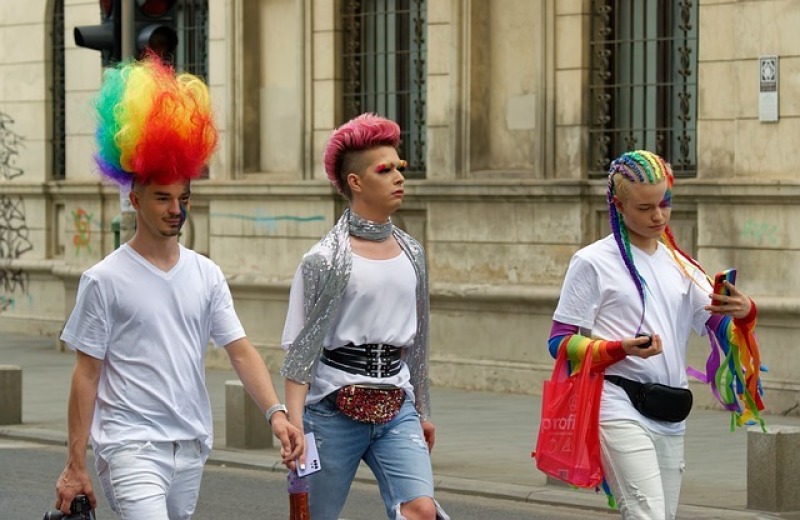 Pope Francis is about to visit Budapest, and the Christian LGBTQ community in Hungary is looking forward to it. They are hoping that this visit will bring some social reconciliation or healing to a society that has become divided due to the conservative view of their government.
Prime Minister Viktor Orban has been pushing the authorities at protecting Christian Values against what he perceives as Western Liberalism since 2010. The Prime Minister is also a right-wing nationalist focusing on gender issues, which he labels LGBT propaganda and migration.
LGBT Community in Hungary Hopeful for Healing of the Nation
According to a Reuters article, Pope Francis is scheduled to travel to Hungary from April 28 to 30. During his stay there, he will also celebrate an outdoor Mass situated in front of the parliament building on the banks of the Danube River in Budapest.
Gay human rights and LGBT activist Akos Marco Modolo, 28, revealed that many LGBT people who also identify as Christian believers battle feelings of shame about their identity and worry that God doesn't love them. Modolo hasn't personally felt these emotions, which is a good thing. He has always held the conviction that God accepts and loves him just as he is. He talked about this from his modestly sized rental home in Budapest, close to the red-brick church where he goes to pray.
Francis has ensured that LGBT folks feel welcome in the Roman Catholic Church. He's always talking about how the church's teachings say that being attracted to the same sex isn't a sin, but the acts are. But at the end of the day, he knows everyone is a child of God, and God doesn't turn anyone away. That's why Francis feels it's not his place to kick anyone out of the church.
Also Read: LGBT Catholics Seek More Progress With Pope Francis' Warm Welcome
Pope Francis Reaches Out to Hungary's Faithful Amidst Regional Tensions
Pope Francis is preparing for his 41st apostolic journey to take him to Hungary in Central Europe. According to Vatican News, he has been to the nation before, having presided over the 52nd International Eucharistic Congress' Closing Mass, but this visit has a special meaning. In a recent briefing, Matteo Bruni, Director of the Holy See Press Office, provided information about the visit while highlighting the Pope's message of hope and unity.
The three-day trip, with the theme "Christ is our future," comes as Hungary faces more difficulties as a result of the ongoing conflict in Ukraine. In the article in Crux, over a million refugees have passed through Hungary as the war rages on; many received aid, while some decided to stay. Pope Francis wants to offer consolation and inspiration to the predominantly Christian nation during this trying time.
Following the Pope's earlier-in-the-year trips to South Sudan and the Democratic Republic of the Congo, this apostolic journey to Hungary will mark the second of 2023. Hungary is an important historical location because Pope St. John Paul II twice went there after the fall of the Berlin Wall in 1991 and 1996.
Related Article: Pope Francis Engages in Candid Conversation with 10 Fearless Young Voices