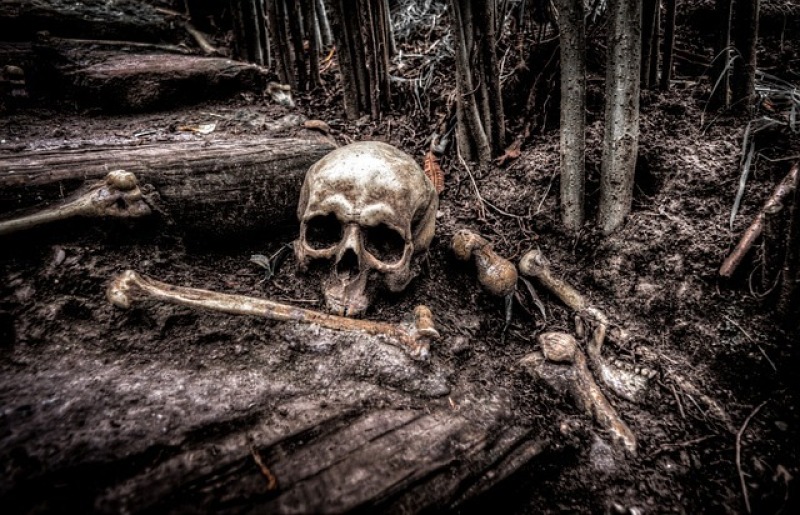 During an ongoing investigation into a preacher who reportedly told his followers to starve themselves to death, Kenyan officials discovered 47 bodies, including several that belonged to children, close to the seaside town of Malindi. The Shakahola forest, where 15 members of the Good News International Church were rescued last week, is where the shallow graves were found.
Paul Makenzie Nthenge, a church leader, is currently being held by police while he awaits trial. Nthenge is a "cult leader," and it has been discovered 58 graves so far. Three children and their parents are thought to be buried together in one of the graves, making a total of five members of the same family.
Discovery of 47 Bodies in Kenyan Forest
According to BBC, even though he was denied bail, Mr. Nthenge has rejected all accusations of wrongdoing and insists that he shut down his church in 2019. He is charged with persuading his adherents to starve themselves in an effort to "meet Jesus."
On April 15, Kenyan police detained Nthenge after finding the bodies of four people who were allegedly starved to death. According to The Standard, a daily newspaper published in Kenya, pathologists will gather DNA samples and run tests to ascertain whether the victims' deaths were caused by malnutrition.
Another source, Euro News, said that the Kenyan police started searching for shallow graves on a pastor's land after receiving information about possible cult activity from a member of a rights group. The pastor was previously detained twice in connection with the deaths of children, in 2019 and March 2022, but each time he was freed on bond. In light of the growth of cults in the Malindi region, local leaders have pleaded with the court to refrain from releasing him this time. 
The pastor has been on a hunger strike for the previous four days while being held by the police. On Friday, when police were informed about the alleged cult activities, grave digging got underway.
Also Read: Nigeria Witnesses Tragic Loss of 50,000 Christians in 14-Year Religious Conflict
Rescued Members Determined to Continue Fasting Amid the Suffering
One of the victims who was saved by authorities from a reputed cult that buried its members alive has refused to eat while being in severe discomfort. According to the article on Aljazeera, this church member has since been rescued after a rights organization, Haki Africa, informed the authorities of its actions. Church members, however, are reportedly still evading capture in a neighboring woodland. In order to stop the believers from starving to death, Hussein Khalid of Haki Africa urged the government to send soldiers to assist in the search. 
According to reports, the cult's alleged leader preyed on weak individuals; women and children have made up the majority of the excavated dead thus far. In Kilifi County, where the graves were found, Ruth Dama Masha, a member of the executive committee for social services, stated that some of the rescued cult members had refused to eat and that there was much work to be done to change their thinking since she thought some of them had been "radicalised."
Related Article: Tragic Cult Fasting Ritual Leaves 4 Dead, 11 Rescued: Police Uncover Leader's Deadly Command