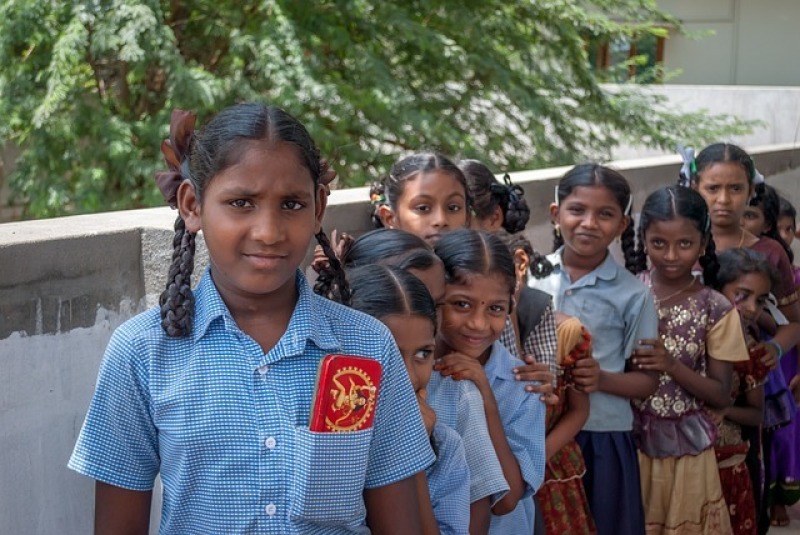 The Jubilee Church Life Centre hosted an event called "Concert for Ukraine" to raise money for orphans in Ukraine. Thus, the church was successful in raising more than $300.
Fundraising Event for Ukrainian Orphanage
Children of Heroes Charity Fund stated that children in Ukraine urgently want psychological and humanitarian aid. For people displaced or otherwise negatively impacted by the war in Ukraine, especially Ukrainian orphans, aid and care packages are supported by donations from benefactors such as various organizations. Children of Heroes was established to aid the numerous Ukrainian children who have endured life's greatest tragedy, the death of a parent or parent during the ongoing violence.
Moreover, Jubilee Church Life Centre, located on London Road, recently had a fundraising event to fund Ukrainian orphans. Based on a report from MSN on Saturday, June 10, a "Concert for Ukraine" concert occurred in Grantham. According to Karen Marlor, who was one of the people responsible for organizing the event, it was a successful evening. She said the show had performers of varying ages and skills from the United Kingdom and Ukraine. In addition, violinist Nik Vikhorev and pianist Max Artemchenko were among the performers, who each played two love songs on their respective instruments. At the same time, Anastasiia Golovko showed off her skills on the flute. As mentioned, the evening also featured a performance by the band Eddie Ate The Good Dogs, located in Sleaford. The members of the band, James Lewis and Bex Calladine, described themselves as "delighted" to perform at the occasion.
Bex, who spent nine months supporting a Ukrainian family, claimed that music is a universal language that unifies people. As a collection of musicians, they reportedly thought it would be appropriate to get together for one night in order to celebrate a world in which creativity is allowed to flourish. Furthermore, one of the event organizers noted that the youths also presented some poetry, which focused on how individuals may rally together to help one another in these trying times.
On the other hand, Grantham Journal reported that since she arrived in Grantham as a refugee, Kateryna Buchatskaya has served as the point of contact for the orphanage between the center and the institution. Accordingly, the Ukrainian orphanage has been collaborating with the Jubilee Church Life Centre, which serves as a center for Ukrainian refugees, to assist the children. The charity event raised a total of £276 or almost $350, and with the donated money, they were able to give the orphanage a microwave and a kettle for their use.
Also Read: Church, Public Officials in Elora and Fergus Gathered to Offer Prayers to Ukraine
About Jubilee Church Life Centre in Grantham
In 1996, the Jubilee Church Life Centre in Grantham was founded, and its early gatherings took place in people's homes before transferring to community centers. In 2010, the House of Worship decided to move into an old department store after purchasing the building outright. Because the remodeling work was carried out in stages, they could continue using the space even while it was renovated. As mentioned, the renovations were finally finished in 2020, creating an excellent venue where the congregation may interact with one another, worship God, and serve the community.
Related Article:Unitarian Universalist Congregation of Falmouth to Hold "Soups and Stews from Around the World" to Raise Funds for Programs, World Central Kitchen