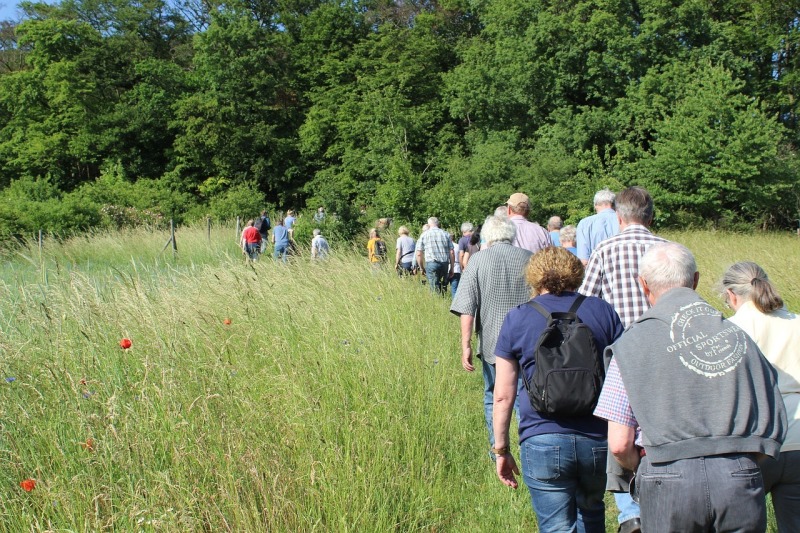 The 'Peace Walk' has been organized and held annually by the Wellington Heights Community Church since 2021. They want to foster unity among people and make it easier for them to get along with one another.
'Peace Walk'
In 2021, the Wellington Heights Community Church initiated the practice of holding Peace Walks. Since then, Keeyon Carter, one of the pastors at Wellington Heights Community Church, has stated that he has witnessed these activities bring about the unity that Green suggested, which is people getting along with other individuals. A report from MSN noted that on May 28, a summertime practice called 'Peace Walk' that takes place every year in the same Cedar Rapids neighborhood was revived. Children and their parents marched through the streets of the Wellington Heights neighborhood, yelling, "I am a peacemaker!" and carrying posters proclaiming the same thing. As mentioned, it does not take much effort to render the world a friendlier, more peaceful, and more manageable place if individuals go outside their homes and walk with their neighbors.
On the other hand, Community Church member Jenny Chadima asserted, "This walk in itself is helping to create more of a unity. At Wellington Heights, we like to say 'shalom,' which is wholeness." Pastor Carter also believes this community is very similar to other neighborhoods and has room for growth. "But there's also flourishing, and often, in neighborhoods of diversity, that's easy to point at the negative. But that's the point of the Peace Walks," he added.
According to KCRG, after a series of online Bible studies focused on racial reconciliation and public outpourings of grief following the assassination of George Floyd, monthly peace walks were initiated in May 2021 as a novel approach to bringing together disparate individuals for the sake of a shared goal. Every month, the peace walk takes to the streets with various objectives, such as honoring the splendor of the neighborhood, practicing self-care, fostering communal peace, finding inner peace, restoring harmony in the home, and celebrating the beauty of the individual.
Moreover, the ministry's focus on racial reconciliation stood out among many churches as racial unrest persisted because it used a holistic approach to spirituality, which believes that spiritual well-being is interconnected with all other aspects of life. Pastor Carter unashamedly involved the community in debates about race "in a way where it brought about justice and mercy" to the vulnerable, in contrast to how certain denominations avoided racial justice or addressed it in unclear terms. According to Carter, the objective of each walk is to rebuild not merely a single component of society but all of its members. Furthermore, the walks serve as a concrete reminder to the neighborhood's residents that serenity exists there despite the neighborhood's occasionally negative reputation.
Also Read: Pope Francis Provides Unique Voice for Peace, Says Leader of Ukrainian Greek Catholic Church
Unity Among People
The mission of the Wellington Heights Neighborhood Engagement Program is to communicate with residents of the Wellington Heights community who are at the most significant risk. This technique entails establishing complete street visibility across the Wellington Heights area through community involvement to cultivate relationships with young people and adults. As per Wellington Heights Community Church, the goal of this initiative is to foster harmony and prosperity in the Wellington Heights neighborhood through collaborative efforts on the part of the local community.  
Accordingly, this event is made possible due to a grant from the Safe, Equitable, and Thriving program of the Greater Cedar Rapids Community Foundation, which is administered in conjunction with Wellington Heights Community Church. With community mediation sessions, veranda check-ins with chosen families, peace walks, and other activities, this initiative seeks to involve families in the Wellington Heights neighborhood and conduct neighborhood engagement.
Related Article:St. Illtud's Church Holds Overnight Prayer for 'Unity, Strength, Peace, Hope'