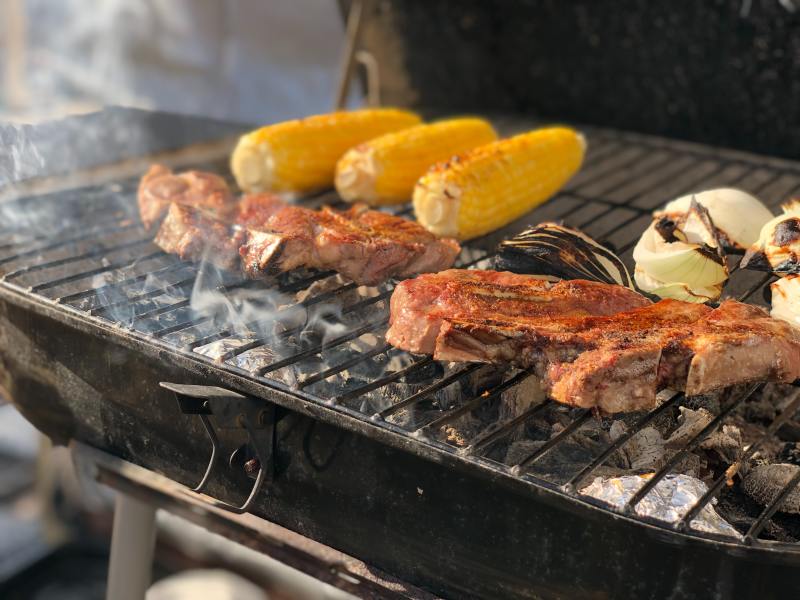 On Mar. 17, Catholics in seven of New York's eight dioceses are allowed to consume meat during the feast of St. Patrick despite lent. Several local church authorities have decided to grant Catholics the day off from their Lenten obligation to refrain from eating meat.
Eating Meat at Feast of St. Patrick
NBC New York reported that in 2023, many dioceses across the country, including the one in New York, have voted that corned beef is the best option to combine the holiday traditions they observe with their commitments during the season of Lent. At the beginning of this month, the Archdiocese of New York, which covers Manhattan, the Bronx, Staten Island, and seven other counties in the surrounding area, decided to grant a special dispensation allowing Catholics to consume beef on the Friday before St. Patrick's Day.
On Wednesday, Bishop Robert Brennan of the Diocese of Brooklyn issued a dispensation of his own, following in the footsteps of his predecessor. Queens are included in his diocese as well. Buffalo, Ogdensburg, Rochester, Rockville Centre, and Syracuse dioceses have all been dispensed. The advice provided by these dioceses ranges from substituting a new day to abstaining from meat to engaging in an additional act of charitable giving. The Diocese of Albany is the only one in the state that does not grant dispensations, at least not now.
The celebration has its roots in the Feast of St. Patrick and is always held on Mar. 17, traditionally considered the day the patron saint of Ireland passed away. Apart from it is a religious festival, St. Patrick's Day is celebrated with drinking, parades, and an appreciation for all things Irish, such as cabbage, corned beef, and beer. In addition, according to NBC 7 NY, New Jersey also gave a special dispensation that enabled parishioners to partake in beef consumption on holiday. 
The festival is incomplete without corned beef and other traditional meat dishes. As a mark of respect for the crucifixion of Jesus Christ, Catholics are instructed to abstain from eating meat on Fridays throughout the season of Lent.
Also Read:LGBTQ+ Groups Got Denied from Open Marching at St. Patrick's Parade
Patrick's Day
As per Country Living, St. Patrick's Day honors the death of the fifth-century priest and patron saint of Ireland, Saint Patrick. Since Patrick's death in the fifth century, it has been celebrated on Mar. 17. Christians began heralding it as a holy holiday as early as the ninth or tenth centuries. Earlier in the 17th century, the feast was added formally to the Church calendar.
St. Patrick was born about the year 386 in Roman Britain, likely in what is now Wales. At age 16, he was enslaved and sent to Ireland, where he was held captive for six years. He subsequently escaped, only to return and preach Christianity to the people of Ireland.
Before his death on Mar. 17, 461 CE, Patrick became a priest and constructed schools, churches, and monasteries throughout the Emerald Isle. Nonetheless, many are startled to discover that the Catholic Church never canonized Ireland's patron saint and national apostle. This lack of recognized sainthood is due to the absence of a formal canonization procedure in the fifth century. Due to Patrick's widespread renown, the appellation 'saint' will likely have caught on and endured.
Related Article: Louisville Archbishop Addresses Meat-Eating on St. Patrick's Day: Catholics Get a Pass this Year