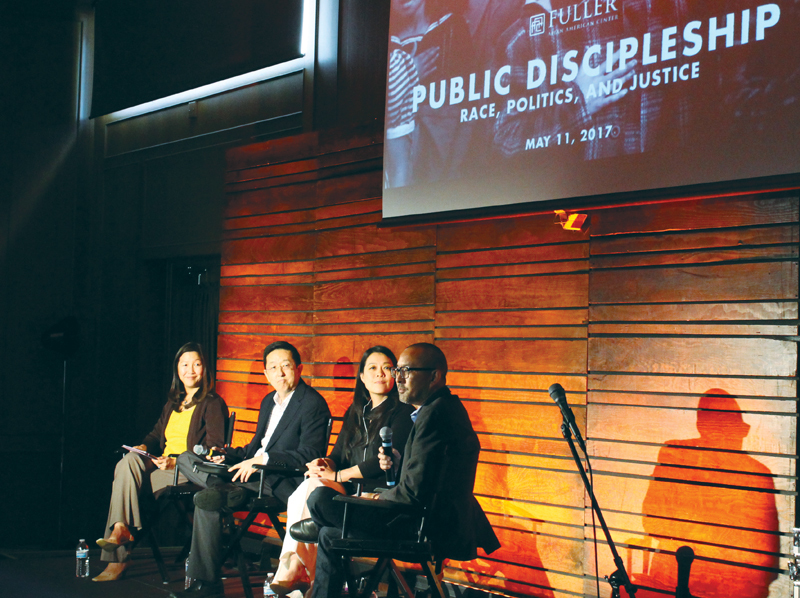 For Asian American Christians, understanding ethnic identity is necessary to be able to more deeply understand and act on faith, politics, and justice, according to members of a panel who discussed these issues at Fuller Theological Seminary on Thursday.
"Historians say context is everything," said Dr. David K. Yoo, vice provost of the Institute of American Cultures at UCLA, who was one of three panelists.
"How can we say we know ourselves without knowing our context?" Yoo posed. "To say that these things don't matter is kind of deluding yourself."
The panel session, which was hosted alongside other events by Fuller's Asian American Center in commemoration of Asian American Pacific Islander Heritage Month, touched upon various topics such as how ethnic identity affects an understanding of theology or faith; social issues that are relevant to the Asian American community; and the need for the Asian American community to speak up and act.
Dr. Daniel D. Lee, director of Fuller's Asian American Center, said that he and the other organizers felt a panel on such topics was necessary due to the current political climate.
"If we as Asian Americans do nothing, where are we going to end up?" Lee said. "What kind of witness are we going to bear for the future generations, and for society as a whole?"
Indeed, though many of the panelists were able to point to several social issues that impact the Asian American community - immigration, health disparities, gender roles, and sexuality issues, to name a few among those mentioned - they also emphasized the need for greater engagement both within the Asian American community and with the greater community.
For instance, Dr. Miyoung Yoon Hammer, chair of Fuller's marriage and family department in its School of Psychology, encouraged churches to seek out opportunities to collaborate with one another or with local non-profits to address these issues, particularly in providing help to undocumented individuals.
Asian American Christians must also speak up and engage with the greater community in political issues as well, panelists said, as "silence is powerful," in Yoon Hammer's words.
"When you're silent, you're affirming what was last said," Yoon Hammer said. "Nobody wins."
One could start out in engagement by first seeking out what problems or issues may be affecting the local community surrounding the church or an individual's home for example, said Kim.
Dr. Grace Kao, co-director of the Center for Sexuality, Gender, and Religion at Claremont School of Theology, encouraged churches who may not know where to start to first consider what it could offer to the community.
"There might be particular strengths that a church has," Kao said, "or a particular geographic location that lend them to pursue one set of social justice issues over another."
She added that many individuals and churches could be "overcome by how broken the world is," and "how great the need is."
"The best spiritual mentors I've had were people who told me, "Don't feel like you have to do everything. There's something about doing something, even if it's not everything,'" said Kao.
Meanwhile, the Asian American Center also hosted an interview with hip hop and spoken word artist Jason Chu and musician Joe Kye about being culture shapers, as well as a panel on the Manzanar camps and how it has led the Japanese American community to work together with the Muslim American community.