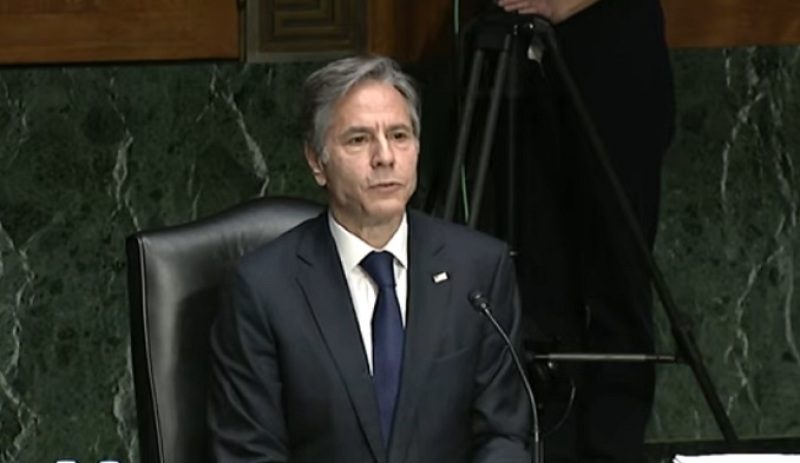 In a report from Politico, Secretary of State Antony Blinken recently briefed a select group of lawmakers, revealing concerns within the administration regarding the potential for Azerbaijan to launch an invasion of Armenia.
The discussion reflects apprehension over Azerbaijan's activities in a breakaway region in the west of the country and the potential for the conflict to escalate. Azerbaijani President Ilham Aliyev has previously pressed for Armenia to create a "corridor" along its southern border, linking Azerbaijan to an exclave bordering Turkey and Iran, even threatening to resolve the matter through force.
During a phone call on Oct 3rd, lawmakers, Representatives Nancy Pelosi and Anna Eshoo of California, and Frank Pallone of New Jersey, sought measures against Aliyev following Azerbaijan's incursion into Nagorno-Karabakh in September.
Blinken affirmed the State Department's intent to hold Azerbaijan accountable and disclosed that they do not plan "to renew a long-standing waiver" allowing military assistance to Baku. He also articulated the possibility of an impending Azerbaijani invasion of southern Armenia "in the coming weeks". Despite these concerns, Blinken conveyed "confidence about ongoing diplomatic talks between Armenia and Azerbaijan," according to the report from Politico.
Despite these concerns, Blinken conveyed confidence in the ongoing diplomatic talks between Armenia and Azerbaijan, particularly to Democratic lawmakers like Frank Pallone of New Jersey.
Though specifics were not provided, the State Department showed its dedication to "Armenia's sovereignty and territorial integrity," via "direct talks."
Recently, Christian advocates have expressed concern over the Biden administration's inactions, which fell short in preventing the potential genocide of 120,000 ethnic Armenians in Nagorno-Karabakh by Azerbaijan. This region, known as the Republic of Artsakh to Armenians, was self-declared but internationally recognized as part of Azerbaijan. Prime Minister Nikol Pashinyan of Armenia raised a grave accusation against Azerbaijan, alleging "ethnic cleansing,"
Following Azerbaijan's swift takeover of the area with a majority Christian population which claimed the lives of over 200 ethnic Armenians including 10 civilians, 100,000 Armenians were left displaced.
The potential for ongoing genocide against the Armenian people in Nagorno-Karabakh has triggered global concern, resonating with a diverse range of organizations, including the National Council of Churches. The NCC, which supports the Armenian Orthodox Church among its 37 member communions, issued a statement expressing alarm over the perceived continuation of genocide. They believe it's a form of ethnic cleansing unfolding over a longer period, as opposed to a swift and orchestrated event.
Historically, in the early 20th century, an approaximate amount of 1.5 million Armenian Christians perished after being forcibly expelled from the Ottoman Empire, now modern-day Turkey. The acknowledgment of these mass killings as a genocide by the U.S. government came more than a century after the tragic events, as Turkey initially denied their existence.