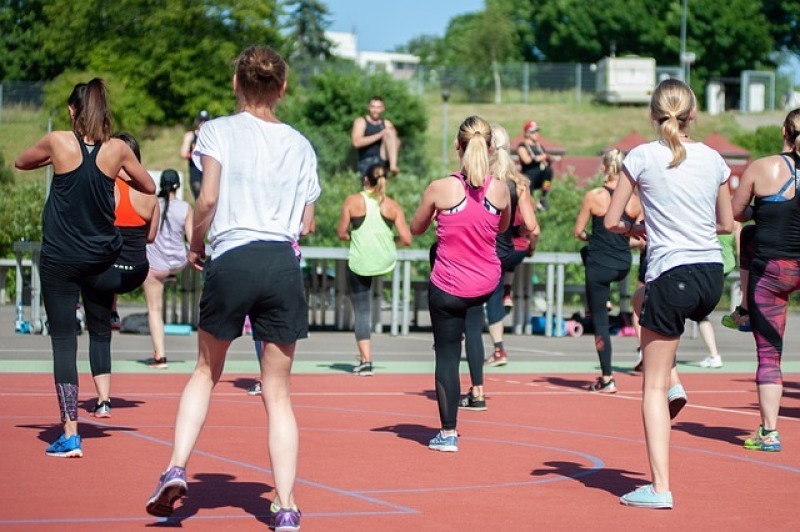 The leader of a Christian aerobics' organization known as Body & Soul Fitness traveled around Arkansas and engaged at several churches to strengthen people's muscles and their Christian Faith. This group upholds the Gospel through the music they play at their events.
Body & Soul Fitness' Mission
Body & Soul Fitness stated that Jeannie Blocher and Nan McCullough-Huhta proposed organizing a day for the ladies of their local church to participate in activities together that included fitness and camaraderie in 1981. As a result of the tremendous success of this event, a new ministry was established, and they named it Body & Soul. As mentioned, even while their workout programming and the type of music they play have changed over the years, the core of Body & Soul has not changed since they are a place where faith and physical activity come together.
Based on a report from Northwest Arkansas Newspapers, the first Body & Soul Fitness class was held in Maryland over 40 years ago. The classes occur mainly in churches, and instructors guarantee to have neither mirrors nor critics, only acceptance and encouragement. Amy Stafford of Panama City, Florida, who serves as the organization's president, mentioned that there are approximately 175 teachers across the United States and possibly around 90 located overseas. Participants in Body & Soul Fitness can work out to modern Christian music instead of the traditional workout music of classics. In addition, there is time spent in prayer and companionship. The group is responsible for providing devotional materials, choreographing the dances, and paying for the music used in the performances.
Moreover, since the early 1980s, Body & Soul Fitness has provided Central Arkansas residents with various class options. Recently, classes have been reportedly conducted at Covenant Presbyterian Church in Little Rock, First United Methodist Church in North Little Rock, Cornerstone Bible Fellowship in Sherwood, and Trinity Baptist Church in Searcy. The organization's regional director, Ruth Ann Dreyer, noted that they have men participants, but 98% of those attending are women. As stated, aerobics attendees spend "$25 per month for once-weekly classes, $40 per month for twice-weekly sessions, or $55 per month for the Ultimate package," which comes with up to five training per week along with unlimited membership to Body & Soul FitTV, which provides extra on-demand workout alternatives.
Also Read: Living Hope Community Church Explores Three Essential Aspects of Christian Faith
Influence of Gospel-Affirming Musics on Christians
The presence of music significantly enriches the life of a believer. Although various categories and subcategories are used to classify worship music, in general, Christian music refers to any song written to praise God. As per Gospel Chops, the piece used in worship is not more profound than any other component of Christianity; nonetheless, the music can directly impact individuals. It is undeniable that music significantly affects a person's physical body, whether it alters their mood, brings their blood pressure down, or assists them in becoming more focused.
Accordingly, an individual can be reached in a way that a lecture or sermon cannot by participating in worship. The words and music of a song cannot bring a person physically closer to Jesus, but they can make them more receptive to the message being conveyed by the song. Furthermore, some individuals like to be entertained by great orators; others get more out of seeing pictures and watching videos, while others find that they connect better with others through community participation.
Related Article: This Christian Fitness Expert Uses Her Faith To Get Fit And Healthy