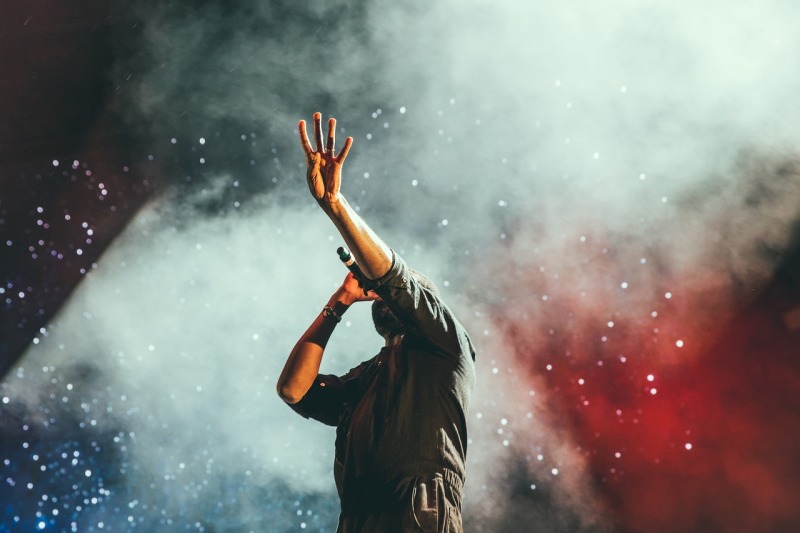 Megan Danielle, a Christian songwriter, has been very vocal about her faith in God ever since she auditioned for American Idol which she won second place with a recording contract and a $250,000 cash prize. The competition's champion, Iam Tongi, is also a Christian and a member of the Church of Jesus Christ of Latter-day Saints.
Christian Faith of Megan Danielle
Megan Danielle, a Christian singer-songwriter, came in second place on the 21st season of American Idol, which concluded on Monday, May 22. Christian Headlines reported that Iam Tongi, who hails from Hawaii, triumphed to take the title of champion for this campaign. As mentioned, Lauren Daigle, a Christian artist, stopped by Danielle's "Idol" audition to surprise her as she performed "You Say" by Daigle. Since Danielle frequently performed in bars with her band members, her late grandfather urged her to transition to Christian music. This revelation was made during the opening video that Danielle created for herself. Danielle has not stopped making music despite the setback, as evidenced by her new track called "Dream Girl."
Based on an article from Hollywood Life, before the season finale, HollywoodLife had the opportunity to speak with Megan in an EXCLUSIVE interview, during which she revealed that she had enjoyed being open about her Christian faith while competing on American Idol. She asserted that it can be incredibly challenging at times just because of how unfair the world is right now to be allowed to let people know her Christianity on Idol and the fact that she wants to be a Christian musician. "I feel like that's why God put me here just because he knows how strong I am. It means a lot to me, and I'll always be blessed to be able to share this on any platform," Danielle noted. 
On the other hand, during the 18th season of "The Voice," Megan competed against other contestants. She was a member of the Kelly Clarkson squad and advanced to the top 9 spots before being eliminated. Megan also participated in the same season as another top 20 competitors Michael Williams, who also competed in that season. Accordingly, the city of Douglasville in Georgia is Megan's hometown. Megan and her mother both worked as waitresses at the Landmark Country Buffet before Megan auditioned for American Idol.
Also Read:Ursuline Sister Who Won 2014's The Voice Italy Talks About Leaving Nunhood
American Idol Season 21 Grand Winner is Also A Christian
As the show ended on Sunday, May 21, Blunt and a tearful Tongi sang "Monsters" together. The dads of both men struggled with kidney failure, and Tongi's father passed away in December of 2021, Church Leaders reported. Throughout his time on American Idol, Tongi has openly discussed his membership in the LDS church on various digital platforms. He referred to a statement made by the leader of the LDS church and also shared footage of himself singing hymns from the religion. In Oakland, California, in front of the LDS temple, one "Amazing Grace" duet was taped.
Tongi devoted several of his songs on "Idol" to his father, Rodney Tongi, who pushed his son to try out for the singing competition. The first time that Tongi tried something, he was unsuccessful. Therefore, his father encouraged him "to work on your music." Tongi was the first to say that his father wasn't perfect, but he was a caring and honest person nonetheless. The young man revealed that he experiences strong feelings whenever he goes on stage, as he can hear his father singing in the background. "I can hear his harmony," Tongi remarked. "Through my music, he'll always be with me," he added. Additionally, "I'll Be Seeing You" is the title of Tongi's most recent single.
Related Article:Maverick City Music Took Home Two Grammy Awards in Christian Music Category