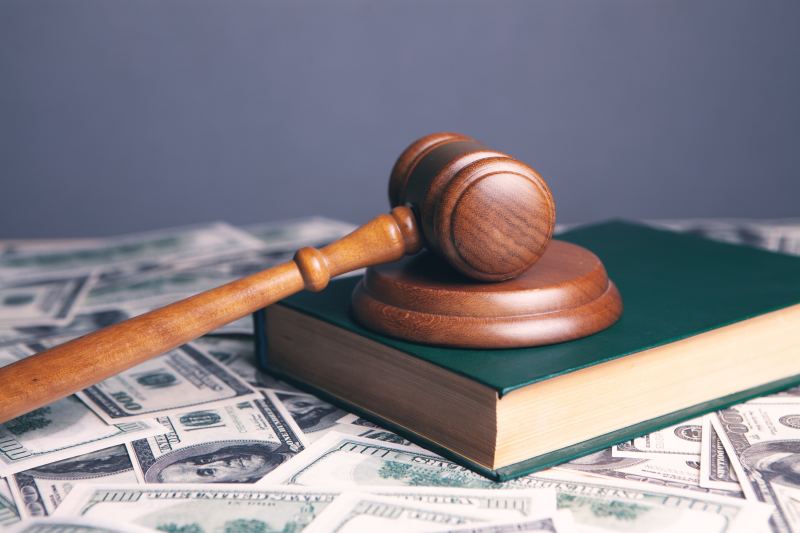 The Churchome, led by Judah Smith and his wife Chelsea, faces a lawsuit filed by their employees for allegedly imposing a compulsory tithing policy that mandated their staff to give 10% of their gross earnings to the church. To comply with this policy, one of its employees sold his house.
Lawsuit Filed Against Churchome
On Tuesday, Mar 21, a complaint consisting of 44 pages was submitted to the King County Superior Court in Washington on behalf of Churchome employee Rachel Kellogg and at least 100 other employees affected by the policy over the past three years. A report from the Christian Post stated that as defendants, the complaint names Judah Smith, Churchome's chief communicator, Chelsea Smith, the church's chief theologian, and David Kroll, Churchome's chief executive officer. The attorneys representing Kellogg, Toby J. Marshall and Jasmin Rezaie-Tirabadi of the Terrell Marshall Law Group PLLC, assert in the complaint that the actions of the Smiths and Kroll violate the state's Consumer Protection Act as well as the Wage Rebate Act of Washington.
The allegation claims that the defendants established the tithing policy "in pursuit of financial gain or livelihood" for themselves and their "marital community." As mentioned, Kellogg was not informed of Churchome's tithing policy in the job posting or during orientation when she was first hired.
In April 2020, when she was participating in a remote staff meeting with Judah Smith, she realized how seriously the tithing policy should be taken. It was one month after the church stopped holding church services in person due to COVID-19.
The complaint states that defendant Judah Smith informed all workers of the Defendants' policy that the employees were obligated to contribute ten percent of their earnings back to Churchome and warned them that former employees were fired because they failed to meet this company requirement.
However, in December 2020, Kellogs got injured due to a car accident and failed to comply with the tithing policy of the church. Churchome's then-Chief Creative Officer Wes Halliburton told Kellogg in a November 2021 phone call that she needed to start giving the mandatory 10% of her salary back to Churchome every month.
After many attempts by superiors to persuade her to tithe 10% of her money to Churchome, Joe Goods, the church's content director, told her that he sold his home to meet the tithing requirement when he fell on hard straits.
Moreover, recent allegations indicate that Churchome engaged in Hillsong Church's honorarium system. Churchome joined Hillsong Family for $100,000 per year. Whistleblower documents reportedly claimed that Hillsong Family pastors have access to a preaching circuit where they travel and dine in luxury at the expense of host churches and receive tens of thousands in cash honorariums.
According to Marie Claire, Churchome is Hollywood's most influential Christian church. The Smiths say their church draws more than 10,000 people weekly to its five venues in Washington State and California, including its Wednesday-evening service at the historic Saban Theatre in Beverly Hills, where celebrities often sit in the front rows, paparazzi guard the back doors. Kourtney Kardashian, Ciara, Russell Wilson, and Selena Gomez attend L.A. services.
Also Read:Arizona Christian University Files Lawsuit Against School District Over Violation of University's Constitutional rights, Arizona's Free Exercise of Religion Act
Churchome's Response to the Lawsuit
In response to KING 5's request for comment from Churchome, the company's attorney told them, "The First Amendment protects a church's right to restrict employment to those employees who choose to abide by church teaching." The church asserted that they intend to "vigorously defend the rights of all religious institutions to live, teach, and model their faith through their employees."
Accordingly, Churchome's Declaration of Faith and employee handbook have incorporated tithing for years. They believe that the Bible says that all Christians should tithe, which is the worshipful act of giving God the first 10% of our income in response to what Jesus has already given them.
Related Article:Wilson County Government Filed Lawsuit Against Pastor Greg Locke For Zoning Violation, Excessive Noise at Global Vision Bible Church