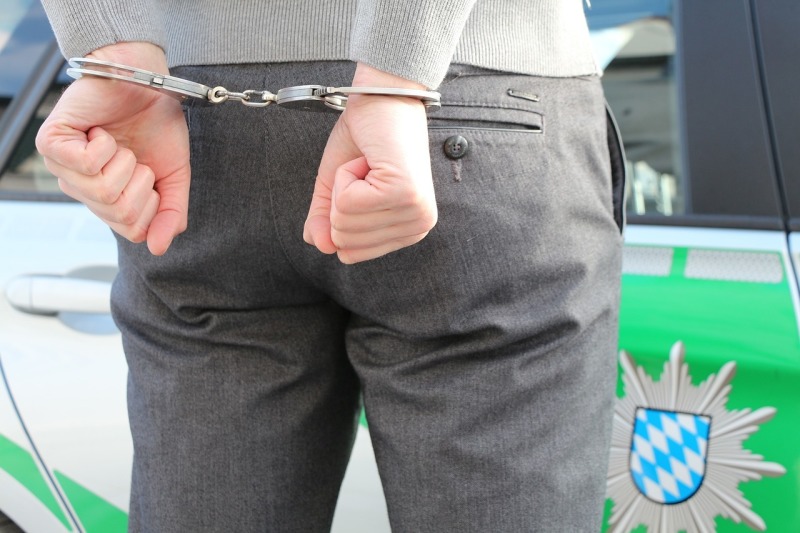 An 8-year-old girl had been helping to clean the church when she was allegedly sexually assaulted by Father Arul Savari of the Roman Catholic Church of St. John the Evangelist. Fr. Savari was recently arrested for the crime. Thus, Little Grand Rapids's people request that the Indian priest leave their community.
Sexual Misconduct of Indian Priest
On Saturday, May 27, Superintendent Scott McMurchy of the Royal Canadian Mounted Police (RCMP) in Manitoba stated that a girl from Little Grand Rapids had been alone with Fr. Savari at the St. John the Evangelist. According to CTV News, McMurchy said, "She was helping him clean the church when he touched her inappropriately. She said, and told our investigators, that when she tried to leave, he forced her to remain in the building." As mentioned, the little girl managed to escape, and she immediately ran home and informed her mother of what had happened that day. Officers of the RCMP opened an investigation, which ultimately led to the priest's apprehension. The 48-year-old Fr. Savari faces charges of sexual assault, sexual interference, sexual exploitation of a kid, luring a child, and forceful incarceration. As of this moment, he is still being held in jail. Additionally, the court has not found sufficient evidence to support the allegations against him.
As per CBC News, the RCMP announced on Tuesday, May 30, that more juveniles who are also members of the religious community have already been identified as prospective victims, and there may be yet more victims still struggling to come forward. However, the officers did not disclose the actual number of victims who have come forward up to this point. On the other hand, RCMP Superintendent Scott McMurchy stated that Fr. Savari, born in India but currently resides in Winnipeg, has been in Canada and worked in Little Grand Rapids for six years. The parish priest works for the Catholic Church in Winnipeg under the direction of the Archbishop of St. Boniface. 
When asked on Tuesday evening, May 30, about whether or not it will continue to have a presence in the neighborhood, the Archdiocese of St. Boniface still needs to respond to the question. Yet, the Archdiocese of St. Boniface issued a statement earlier in the day in which he conveyed their deep sorrow to the girl who came forward, her family, and the entire community. After an urgent investigation, the Archdiocese removed Fr. Arul Savari from all ministerial responsibilities. It is reportedly strictly prohibited for Fr. Savari to interact with his former congregants and their children.
Also Read: Catholic Churches in California Face Thousands of Sexual Abuse Lawsuits, Allowed Victims to Sue Up to 40 Years Old
Community Demands Father Arul Savari to Leave their Community
Based on a report from MSN, during a band meeting that regularly occurred every Tuesday, Chief Oliver Owen of the Little Grand Rapids First Nation brought up allegations of sexual misconduct against the community church priest. He emphasized that the neighborhood has clarified that they do not want that individual to be a part of the community. "We don't want him to come back, and we don't want the church here," they added. Moreover, City News Everywhere reported that in response to the statement made by the RCMP, the Grand Chief of the Southern Chiefs' Organization, offered some thoughts.
It was stated by Grand Chief Daniels that on behalf of the Southern Chiefs' Organization, they want to express sympathy and prayers to the kid, the family, and the entire Nation of Little Grand Rapids as they discover the shocking and predatory behavior of a Catholic priest who has been serving the community. He acknowledged that the Catholic church's leaders have a significant amount of responsibility to do in order to mend connections with their respective nations. Furthermore, as part of the Indian Residential Schools Settlement Agreement, they reportedly made a legal commitment to compensate individuals from First Nations communities with $25 million for efforts aimed at healing. However, they still have not fulfilled this obligation. 
Related Article:Former Pastor of St. Michael Church Charged With Five Counts of Sex Trafficking, Faces Minimum Prison Sentence of 15 Years