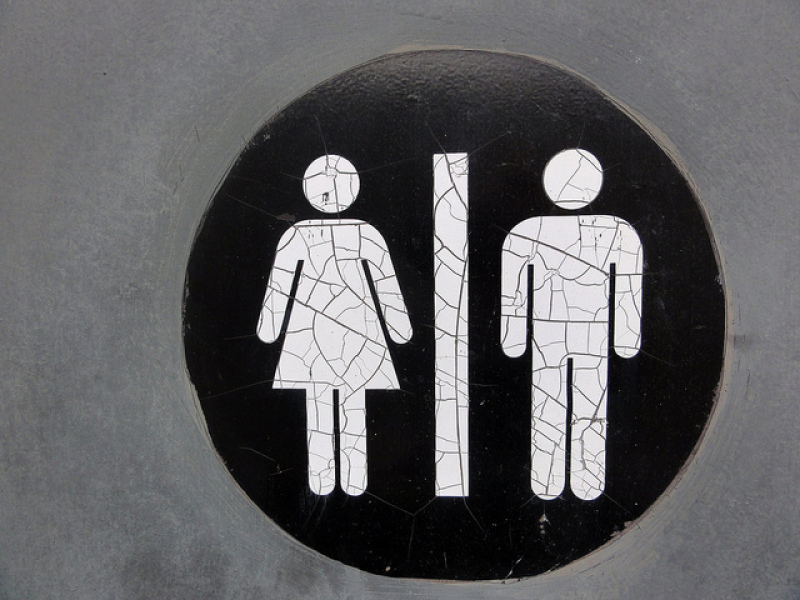 A federal appeals court has ruled that a transgender high school student who was born as a female can continuing pursuing his lawsuit against a Virginia school district for discrimination after being prohibited from using boys' bathroom.
A lower court had earlier given verdict in the favor of Gloucester High School where he has been attending, but the Fourth Circuit Appeals Court brought back the lawsuit.
The 2-to-1 ruling set a precedent for future ones by its unique interpretation of a US Department of Education edict.
The Title IX statute which prohibits sexual discrimination in schools says that, "No person in the United States shall, on the basis of sex, be excluded from participation in, be denied the benefits of, or be subjected to discrimination under any education program or activity receiving Federal financial assistance."
The transgender teen, Gavin Grimm, had been using the boys' bathroom for seven weeks, after which some people in school complained to the board. The school officials implemented a policy that denied Gavin's use of the boys' bathrooms, by segregating the restrooms on the basis of biological genders. The school had assured that "students with gender identity issues shall be provided an alternative appropriate private facility."
Gavin sued the district in 2015 but the district court did not agree with the case of discrimination, and dismissed the lawsuit. The appeals court reversed the dismissal, saying that the school was not following Title IX statute.
"We agree that it has indeed been commonplace and widely accepted to separate public restrooms, locker rooms, and shower facilities on the basis of sex," the court wrote in its opinion. "It is not apparent to us, however, that the truth of these propositions undermines the conclusion we reach regarding the level of deference due to the department's interpretation of its own regulations."
The appeals court ordered the lower court to rehear the discrimination case, which cites violation of federal law. The judges also said that Grimm must be allowed to use boys' bathroom at the high school till the lower court pronounces its decision.
"The court's ruling sends a strong message to schools and lawmakers that discriminatory restroom policies don't just harm transgender students, they put Title IX funding at risk," said Gail Deady of ACLU, Virginia, which had filed the case on behalf of Grimm.
Judge Paul Niemeyer, wrote in a dissenting opinion that the majority ruling "completely tramples on all universally accepted protections of privacy and safety that are based on the anatomical differences between the sexes."
Recently, North Carolina and Mississippi also adopted similar laws that opponents say are discriminatory to people who are lesbians, gays, bisexual, and transgender. To note, North Carolina, which recently passed a law requiring individuals to only use bathrooms in accordance with their biological sex in all government buildings including schools, falls under Fourth Circuit jurisdiction. This recent ruling regarding Grimm's case may have implications for that new state law, LGBT advocates say.