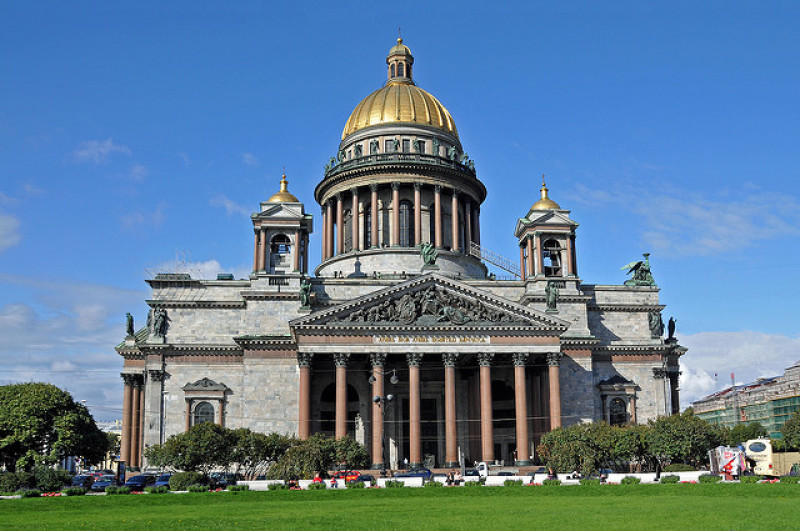 Russia's new anti-conversion laws have affected two Christians -- both of whom are the first victims to have faced punishment for evangelizing, and are also foreign citizens. One of the victims is a US Baptist preacher Donald Ossewaarde, and the other is a Ghanaian Protestant Ebenezer Tuah.
Ossewaarde was detained in the city of Oryol, about 223 miles from Moscow, and was fined 40,000 roubles for hosting services at his home, and handing out tracts inviting people to study the scriptures. He carried out missionary activity without submitting written notice to authorities, according to the judge who prosecuted him. Ossewaarde does not represent any religious association.
His lawyers gave a brief to the media, which stated:
"Donald was arrested in his own home, where policemen came to establish the fact that a group was meeting with him for prayer and Bible reading, which they say is illegal. In court, Donald was also accused of posting notices in public places, inviting anyone interested in studying the Scriptures to turn him for help. The Court also ruled that this American, who, according to Russian law, has all the same rights as a Russian citizen, failed to give the authorities written notification when he began his religious group activities.
The court refused to allow time for Donald's lawyers to come from Moscow for the initial hearing, and then provided a lawyer to him. In a "confidential conversation" after the hearing, this court appointed lawyer advised him to accept the verdict and pay the fine without appeal. Then he said that it would be better for the American to leave the city, because anything might happen to him and his family."
Ossewaarde's family has left for the US, but he has stayed back to appeal his case. His lawyers said that he is confident that he is on the right side of the law, but is a victim of an improper application of it.
Tuah, who leads the Christ Embassy Church, was arrested at the sanatorium where he was baptizing individuals in Moscow's Tver district. He also posted information about his beliefs on the internet for proselytizing, and was fined 50,000 roubles. He had no registered documentation for the group.
In the court proceedings, a "specialist" said that the videos of his group events taken from the sanatorium's cameras show that his activities corresponded to "the definition of missionary activity, since the very fact of baptism is evidence that that preaching and missionary activity are being carried out in front of people who are not part of this religious group".
The judge, then, sentenced him guilty of "activity aimed at disseminating information on his beliefs among non-participants (members, followers) of a religious association, in order to involve these persons in the religious association." Tuah is likely to appeal the sentence.
Aleksandr Yakimov, leader of a Pentecostal community in the town of Mari-Turek, has also been charged with similar offenses and is due to appear in court on August 29.
The detainments were carried out after a legislation banning evangelization outside of authorized religious establishments was passed by the government in July. Religious and human rights activists say that these are attempts by the state to clamp down on religious freedom.