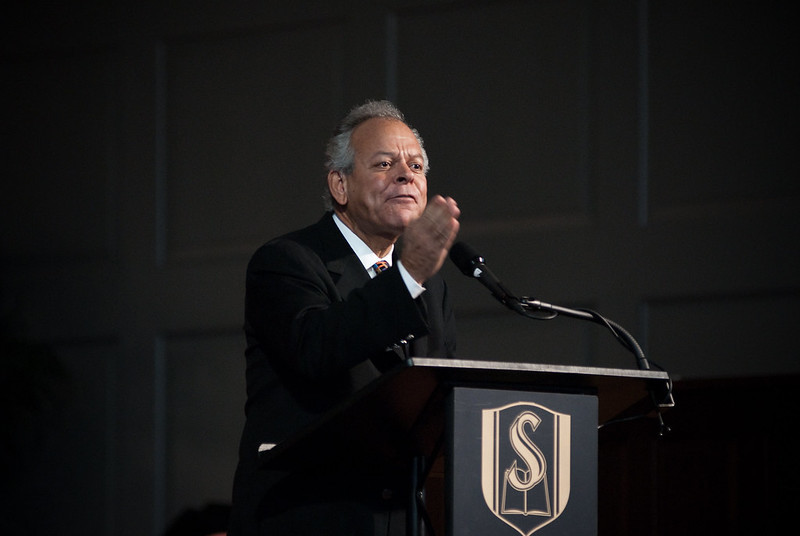 Former SBC president Johnny Hunt has admitted to kissing and engaging in "awkward fondling" with a younger minister's wife while on a family vacation in Panama City, Florida, 12 years ago.
These details were disclosed in a defamation lawsuit filed by Hunt's attorneys in a federal court in Tennessee against the Southern Baptist Convention, the SBC Executive Committee, and Guidepost Solutions. This company investigated the allegations against Hunt.
Legal Action to take Place Against SBC
In the story in Christian Today, a defamation lawsuit was filed by former Southern Baptist Convention president Johnny Hunt against the SBC, the SBC Executive Committee, and Guidepost Solutions. The lawsuit claims that Hunt was wrongly named in the Guidepost report regarding allegations of sexual abuse within the SBC because the incident involving Hunt was private and had nothing to do with the claims investigated by Guidepost.
Hunt's lawyers argue that he was included in the report as a "strategic decision" to deflect attention from the SBC's past failure to respond adequately to reports of sexual abuse. The lawsuit states that the encounter between Hunt and a married woman involved only kissing and "awkward fondling" and lasted only a few minutes.
Hunt's lawyers argue that this private incident should not have been included in the Guidepost report or published at all, as it had no bearing on the SBC's response to reports of sexual abuse.
However, the article in Christianity Today claims that Hunt failed to disclose the incident involving him and the aforementioned married woman to the North American Mission Board, where he served as vice president until his resignation in 2022, or to the First Baptist Church of Woodstock, Georgia, where he served as pastor for 30 years.
The complaint filed by Hunt's attorneys acknowledges that he sought counselling and forgiveness for the incident, which he described as a "sin." However, the incident became public in May 2022 after Guidepost Solutions, a consulting firm hired to investigate how SBC leaders had handled reports of abuse, discovered it.
Also Read: Arkansas Church Wins Legal Battle Against UMC, Secures Ownership of Cherished Property
Using the Lawsuit to Dodge SBC's Failed Responses to Sexual Abuse and Others
Johnny Hunt, the first Native American to become president of the Southern Baptist Convention (SBC), spoke at New Season Church in Hiram and recently held a men's conference there. According to the Atlanta Journal-Constitution, Hunt is facing a lawsuit claiming that his name was strategically used in a report to deflect attention from the SBC's historical failure to respond aggressively to reports of child sex abuse and other sex crimes.
Following the 9 a.m. Many people waited in line to greet Hunt after the service, but he declined to speak to them because his lawyer had advised against it. He did, however, state that if the assault and abuse allegations were true, he would not have been preaching that morning.
According to the complaint, Hunt lost income from speaking engagements and publishing opportunities due to being named in the report. Before the information was released, he resigned as executive vice president of the SBC's North American Mission Board in Alpharetta.
Despite the lawsuit, Hunt has begun speaking publicly again after four pastors declared that he is restored and ready to return to ministry. Georgia has over 3,370 Southern Baptist churches.
Related Article: Nine Methodist Ministers in Louisiana File Lawsuit Against Conference, Alleging Flawed Disaffiliation Process