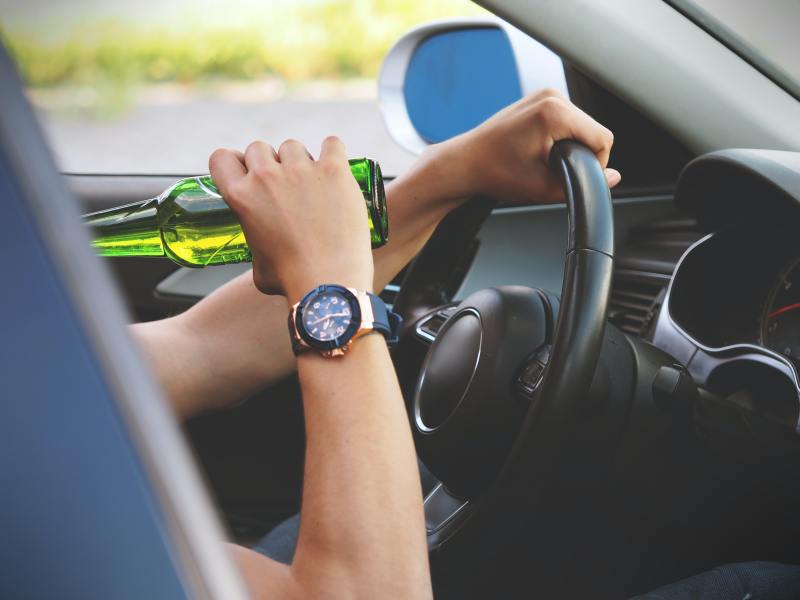 A criminal allegation of driving under the influence of alcohol has been brought against Brian Houston in the United States. Houston was the former pastor of the global Pentecostal megachurch Hillsong. 
Drunk Driving
According to The Guardian, Houston acknowledged the occurrence on Wednesday, Mar. 29, by posting a statement on his Instagram account. He mentioned the pressure and strain he was under due to the deluge of allegations that had been leveled against his government. In the post, he called his decision to drive under the influence of alcohol or drugs "foolish." 
Houston also stated that during that time, it appeared as though all hell had broken loose within Hillsong Church, and he was under enormous pressure and emotional strain. Although it is not an acceptable justification, he accepts complete responsibility for his conduct.
In a statement released by the church, it was stated that the worldwide board and leadership of Hillsong Church did not know that Pastor Brian Houston had been charged in the United States for driving under the influence of alcohol or drugs until after he had resigned as pastor of Hillsong. They will reportedly continue to lift the Houston family in prayer.
As per The Roys Report, Houston was detained on Feb. 26, 2022, in Newport Beach, California, for driving under the influence of alcohol. In the case brought against Houston and filed in the Superior Court of California in Orange County, he is also charged with driving with a blood alcohol content of.08% or above and failing to display two license plates on his car.
A few days after his arrest for driving under the influence of alcohol, Houston resigned as global senior pastor of Hillsong Church after being discovered that he had misbehaved toward two women. Alcohol and pharmaceuticals, as stated in a statement released by Hillsong at the time, were said to have contributed to Houston's inappropriate behavior.
Also Read: Hillsong Founder Brian Houston Addresses Facebook Followers Amid Claim He Covered Up Dad's Sex Abuse of Minors
Houston's Resignation
The Washington Post reported that Brian Houston resigned from Hillsong Church, the community he founded nearly four decades ago, and served as worldwide senior pastor after the church board examined two accusations of inappropriate behavior toward women. In a statement, the board said it had accepted Houston's resignation and would independently assess its governance structure and practices during a "time of modest contemplation." The announcement follows a statement that detailed the two accusations lodged against Houston.
Almost ten years ago, he reportedly sent inappropriate text messages to a staff member, who subsequently left, according to a statement made by the board. It was also stated that Houston, who has since recovered from his sleeping pill addiction, was under the influence of the drug when he sent the messages.
The second incident occurred at Scott Morrison's 2019 Hillsong Conference in Sydney. Houston knocked on a hotel room door and "time with the female occupant," the board said. Moreover, according to the church inquiry, Houston was disoriented after taking too much anti-anxiety medication and drinking wine.
Houston has been on vacation since January 2022, when Australian authorities charged him with covering up sexual abuse committed by his deceased pastor father, Frank Houston, unrelated to the two accusations filed by women. Prosecutors claimed Brian learned about Frank Houston's 1970s sexual molestation of a young man in 1999 but didn't report it before his father's 2004 death. The case is pending after he pleaded not guilty.
Related Article:Brian Houston Officially Steps Down As Hillsong's Global Senior Pastor