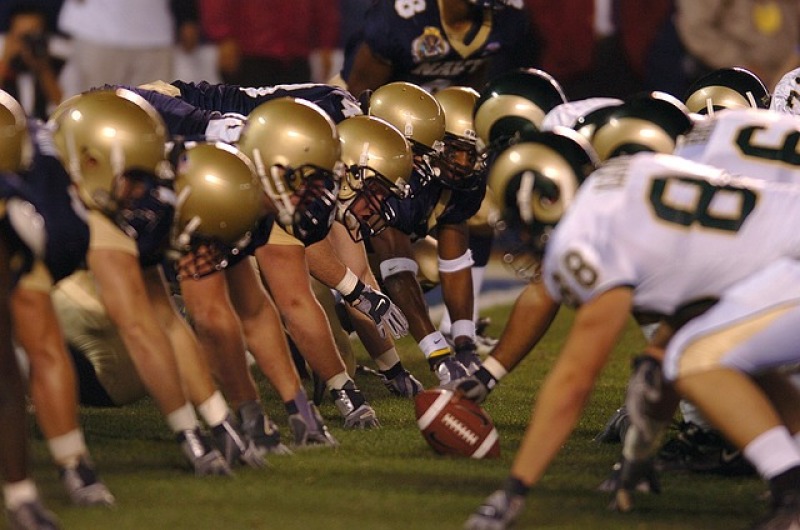 Football players Hurts and Mahomes, who are expected to lead their teams into Super Bowl 57 on February 12, shared their experiences that they were not alone in playing the game and were guided by the strength of their faith.
Many NFL players identify as Christians, and their faith plays an essential role in their lives, guiding them on and off the field. Many players also use their platform to spread positive messages and share their beliefs with others. In a recent story in Christianity Daily, the quick recovery of the safety quarterback Damar Hamlin who had a cardiac arrest reignites the fire of faith in the sports as it was linked that his recovery was because of the strong prayers given by various personalities in NFL.
Mahomes and Hurts Say God is the True MVP
Patrick Mahomes and Jalen Hurts are the real deal regarding determination and resilience. Despite facing hardships throughout the game, they persevered and rose to the occasion, showing their mettle in the AFC championship game.
According to FISMTV, Mahomes, who was dealing with a badly sprained ankle, refused to let that stop him from playing, ultimately leading his team to the Super Bowl. On the other hand, Hurts had to overcome doubts about his abilities but proved the naysayers wrong by becoming one of the best players in the NFL and helping his team reach the biggest stage in American Football.
After their historic wins, both quarterbacks credited their success to their unstoppable faith in God. Their unwavering devotion to their faith is a source of inspiration and encouragement to many, reminding us all that anything is possible with determination and a steadfast belief in something more significant.
Also Read: Nuns Use Prayer and Rap to Rally Bengals to Victory, Using Sports to Bring Glory to God
Mahomes on Winning Against Cincinnati Bengals
Quarterback Patrick Mahomes is a true example of the power of faith and determination. In an article in CBN, despite facing an injury, he persevered and played the whole game in the AFC Championship, leading his team to a nail-biting victory over the Cincinnati Bengals in the final minutes.
After the game, he immediately gave credit, acknowledging that God's strength helped him overcome the challenge and come out on top. The victory was delightful for the Kansas City Chiefs, who will now head back to the Super Bowl for the third time in four years. Mahomes' unwavering faith in God and his determination to successfully serve as a source of inspiration and motivation to many, reminding us that anything is possible when we trust in a higher power and never give up.
Hurts on Victory Against the San Francisco 49ers
An article in Defender Network says Jalen Hurts, the Philadelphia Eagles quarterback, accurately represents humility and perseverance. Despite being one of the top players in the NFL, he remains grounded and shows little emotion, even after his team's dominant 31-7 victory over the San Francisco 49ers. In his post-game conference, Hurts expressed his gratitude and acknowledged the hard work and determination that went into this victory, saying that only God knows the things that everyone on his team has been able to overcome for us to come together and do something special as a team.
He also emphasized the importance of giving his best and not letting down his teammates, which drives him to push harder. Hurts has faced his share of challenges, missing two games late in the season due to a shoulder injury, but he never let that stop him from performing at his best. He is a finalist, along with Patrick Mahomes, for the AP NFL MVP and Offensive Player of the Year awards, and his unwavering commitment to his team is a source of inspiration for many.
Related Article: NFL Players Christian and Kaden Elliss Focus on Bringing Glory to Jesus in Their Football Journey