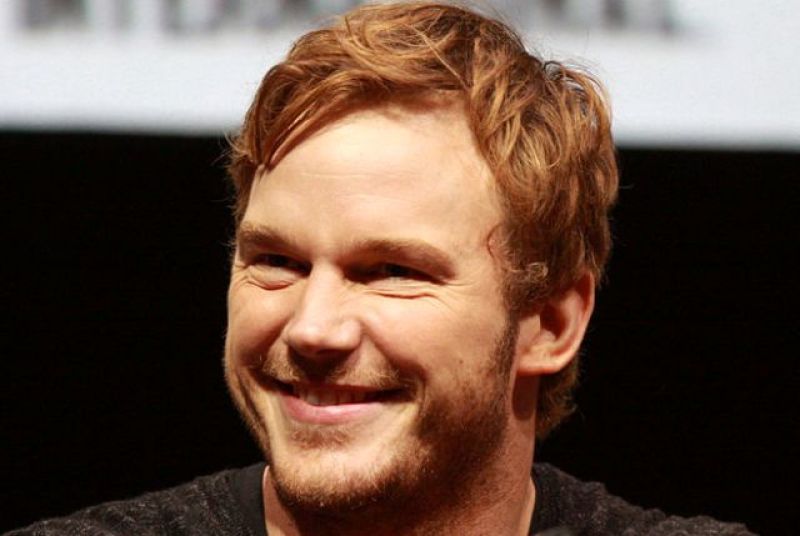 After their dino movie smashed records in the global box office, "Jurassic World' actor Chris Pratt was recently spotted at a children's hospital in Baton Rouge, Louisiana to teach the kids about velociraptors and the rest of the dinosaur family.
In a special moment during his visit to Our Lady of the Lake Children's Hospital, Anna Faris' husband, who portrays trainer Owen Grady, recreated a scene from the film and called himself the "raptor whisperer" while several kids stood by as the lethal carnivores.
"It was a cute, fun moment for them," hospital spokesman Kelly Zimmerman said.
Despite spending only several hours in the hospital, Pratt was able to distribute heaps of autographed movie merchandise and pay a visit to the staff members. He also spent some time in a friendly conversation with the tykes who were not able to leave their beds and head to the playroom.
According to Zimmerman, the children as well as the staff and parents were "all smiles."
After starring in another blockbuster hit, the 36-year-old 'Guardians of the Galaxy' actor is now filming the remake for "The Magnificent Seven' alongside Denzel Washington, Ethan Hawke and Matt Bomer, among others.
Pratt, along with "Captain America' actor Chris Evans, also visited hospitals in Seattle and Boston earlier this year while dressed up as their Marvel hero characters as part of a deal they made during the Super Bowl.
After it unleashed its fury in the domestic box office, "Jurassic World' has attained the best opening weekend after taking in $208.8 million and triumphing over "The Avengers' in 2012, which grossed $207.4 million.
Recognizing the power of the newest dino installment, Marvel Studios president Kevin Feige had previously taken to social media and shared a congratulatory message on Twitter to the "Jurassic World' filmmakers as well as its star Pratt.
Created by Marvel conceptual designer Andy Park, the piece of art posted by Feige had shown Pratt riding a rex as he towered over the Avengers team.
Currently showing in 3D, 2D and IMAX theaters, "Jurassic World' sheds light on the terrifying sci-fi adventure that involves an Indominus Rex and is set more twenty years after the events that ocurred in Steven Spielberg's original Michael Crichton adaptation, "Jurassic Park', in 1993.
Aside from Pratt, other cast members include Bryce Dallas Howard ("Spider-Man 3'), Judy Greer ("Tomorrowland'), Jake Johnson ("New Girl'), Omar Sy ("X-Men: Days of Future Past'), Irrfan han ("Life of Pi') and Ty Simpkins ("Insidious'), among others.
Steven Spielberg, who further earned stars for his name after directing the first two movies in the franchise, had signed on to "Jurassic World' as executive producer.