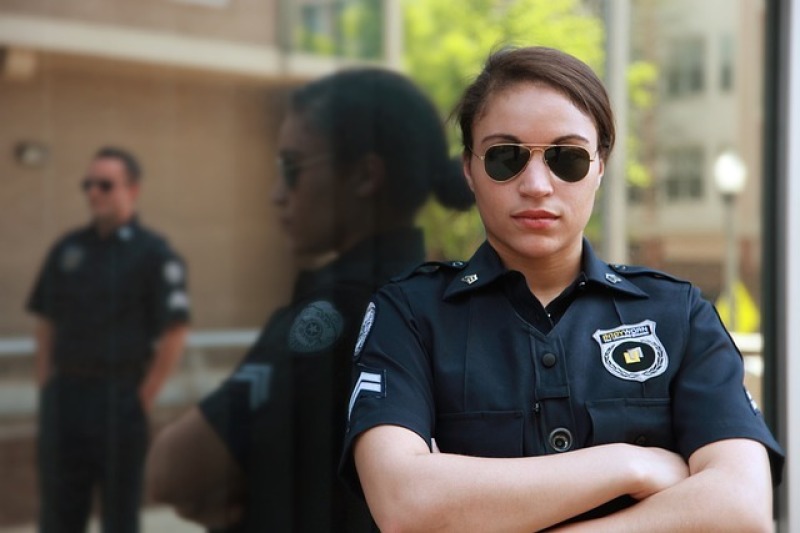 Recently, the Justice Minister of Europe, Dilan Yeşilgoz-Zegerius, introduced a new policy prohibiting law enforcement officers from wearing clothing that displays a religious symbol or message. This restriction includes wearing their uniform with headscarves, yarmulkes, and crucifixes.
Issue on Uniformed Police Wearing Religious Items
Based on a report from Christian Network Europe, whether law enforcement personnel should be permitted to wear religious symbols and articles of clothing, such as a headscarf, is one of the controversial issues in Europe in 2022. The command staff of the police department, Officer Johan van Renswoude, recommends not abandoning the department's formal stance on the issue. However, there has reportedly been an internal debate on what neutrality means for them. Accordingly, research is being conducted by a specialized network to provide a solution to this challenging subject.
On the other hand, in an interview with the Dutch broadcasting organization Network Operating System, the president of the Police Union, Jan Struijs, stated that wearing a headscarf or a kippah leads to more aggressiveness against police personnel. Instead, he urges for increased focus on creating a law enforcement organization that is more welcoming and secure for all members. "That is already complicated enough," he asserted. Hence, in March of 2022, the Minister of Justice, Dilan Yeşilgoz-Zegerius, in the Netherlands issued a statement in which she voiced her opposition to allowing religious symbols to be worn by police officers. She mentioned that the authorities' activities' credibility and impartiality are emphasized by not expressing any stance regarding religious convictions. 
Also Read:Malaysia Withdraws Appeal in Landmark Case Over 'Allah' Ban in Christian Publications
New Regulation of the Justice Minister
NL Times reported that on Wednesday, Jun 28, the Minister of Justice and Security, Dilan Yeşilgoz-Zegerius, decided to officially prohibit police officers in uniforms from wearing expressions of religion, such as headscarves, crosses, and kippahs. She reportedly has high expectations that the ongoing debates on the subject would be put to rest once the prohibition is included in the new dress code. Moreover, the new uniform dress code applies to all religious expressions. If there is any uncertainty, the decision must come from the police officers themselves. Yeşilgöz is instituting that religious neutrality will be a required component. She also explained that with these rules, there would be clarity regarding the unbiased nature of the uniform that offers peace. After that, people can put the dispute about it behind every individual.
In response to the parliamentary body's request for information regarding the impartiality of the police uniform, Yeşilgöz stated that "the word uniform says it all: it should always be the same with a police officer on the street." She also asserted that she does not believe that it is proper for officers in uniform to make a visible expression of their faith or beliefs. These individuals are reportedly authorized to employ physical force when necessary and represent the government. In addition, Yeşilgöz emphasized that individuals who cover their heads with veils are not discriminated against. However, they must wear it in different places. When they are in contact with members of the general public, police officers must maintain a neutral appearance so that those individuals always perceive the same uniform.
As per Dutch News, although the opposition voiced by Yesilgoz to the mixing of religious symbols and uniforms is shared by the vast majority of MPs, there may be differing views on this new regulation. Throughout several town hall meetings, this matter has been brought up on multiple occasions. Rabin Baldewsingh, who serves as the National Coordinator Against Discrimination and Racism (NCDR), has referred to the cabinet as being "hard of hearing." He criticized Yesilgoz for excluding specific communities, especially Muslims, from the organization's activities. "She's not prepared to discuss it, and I think that's very stupid. You're not serving society if a section of society is excluded from playing their full part because of what you think," Baldewsingh noted.
Related Article: Muslim-Majority Country Issued Fatwa to Ban Muslim From Entering the Church