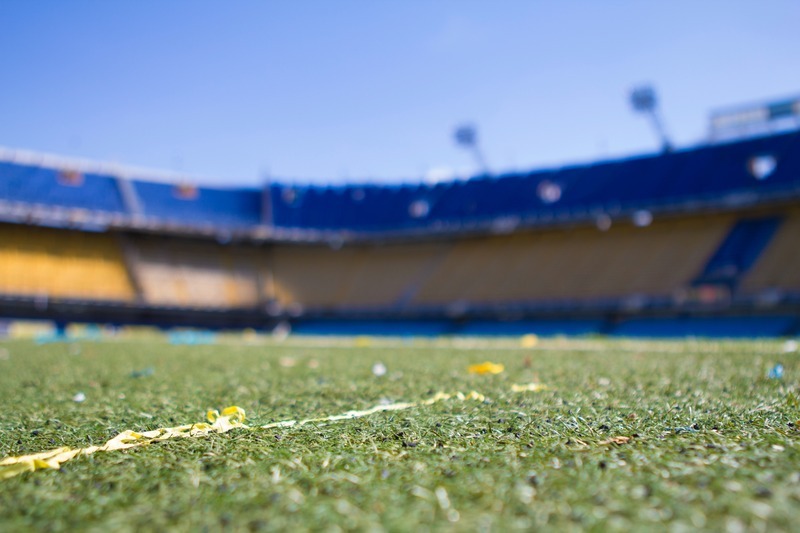 Sports and Christianity are often intertwined, as many individuals find a connection between their faith and love for competition. For many, playing sports is a way to physically demonstrate their beliefs and bring their spiritual principles into action. Teams and athletes often incorporate prayer, Bible studies, and acts of service into their routines, showing how sports and religion can complement each other.
Additionally, many Christian organizations and clubs exist to promote the integration of faith and sports, providing a supportive community for athletes to come together and share their beliefs. Through individual expressions of faith or team-wide religious practices, the connection between sports and Christianity remains a powerful force for many people.
Combining Faith and Football: The Cincinnati Bengals' Devoted Fans, the Carmelite Daughters of Elias
The Carmelite Daughters of Elias, a group of nuns, recently made their debut at a Cincinnati Bengals game and are now dedicated fans. They wear orange and black hats and proudly display a Bengals sign on their porch.
Along with cheering the team with their prayers and rap, they also appreciate the team's camaraderie and charitable work for the community. The sisters believe that it's more than just a football game and that praying for the team brings a deeper meaning to the sport. They even pray for the opposing team, wishing them success in all aspects of life outside the game.
The passion and excitement the nuns bring to the stadium are a testament to the power of combining sports and religion.
According to WHIO, the nuns continued, "To pray or to win it ain't no sin because I'm from C I N C I N N A T I. This is my hometown. Gonna love it till I die when the Bengals do play. I get the money and I pray with the Virgin Mary on call St. Joseph. Get us the ball. Boom. Wanna us. It can be us, give God the glory. This is our story. Who who who they think they're gonna beat them Bengals when they play in Missouri. I say nobody."
In an article in Dayton 24/7, Mother Superior Marie Cecile uses her football phone app to keep track of the game and prays to the Blessed Mother and St. Joseph to help the Bengals. Sister Ioanna of the Cross has a special affection for Bengals quarterback Joe Burrow, whose name is Joseph.
The nuns appreciate the team's camaraderie and charitable work, seeing it as an opportunity for people to come together and show love and unity. Despite rooting for the Bengals, they also pray for the opposing team, wishing them success in all aspects of life outside the game. The Carmelite Daughters of Elias embody how sports and religion can bring people together in a powerful way.
Also Read:
Football Players Rely on Faith in Christianity for Guidance and Strength
Many football players have publicly expressed their faith in Christianity, using their platform and success in the sport to spread their beliefs and give glory to God. Whether through pre-game prayers, on-field gestures, or community outreach, these athletes strive to demonstrate their faith in their personal and professional lives.
According to Christianity Daily, The Ellis brothers, Christian and Kaden, have a strong foundation in their faith in Jesus Christ. Both players are dedicated to using their platform in the NFL to bring glory to God and inspire others in their faith. Despite facing obstacles and challenges in their football careers, they remain steadfast in their beliefs and trust God's plan for their lives.
Kaden, drafted by the New Orleans Saints in 2019, has been a key player on special teams and defense this season. He attributes his success to God's blessings and has positively influenced his brother Christian, who plays for the Philadelphia Eagles.
Christian, elevated from the practice squad to the 53-man roster this season, also looks up to Kaden as a role model for his faith, family, and football career. The brothers have supported each other, encouraging them to stay positive and remember their hope in God.
With the Eagles on the verge of securing the NFC East division and a top seed in the NFC, Christian is determined to be productive and do his part to help the team succeed. The Elliss brothers are a testament to the power of faith and the impact it can have on one's life and career.
Their devotion to their religion has also given them strength and guidance, helping them overcome challenges on and off the field. The integration of faith and football for these players is an inspiring example of how religion can play a meaningful role in one's life.
Related Article: NFL Players Christian and Kaden Elliss Focus on Bringing Glory to Jesus in Their Football Journey