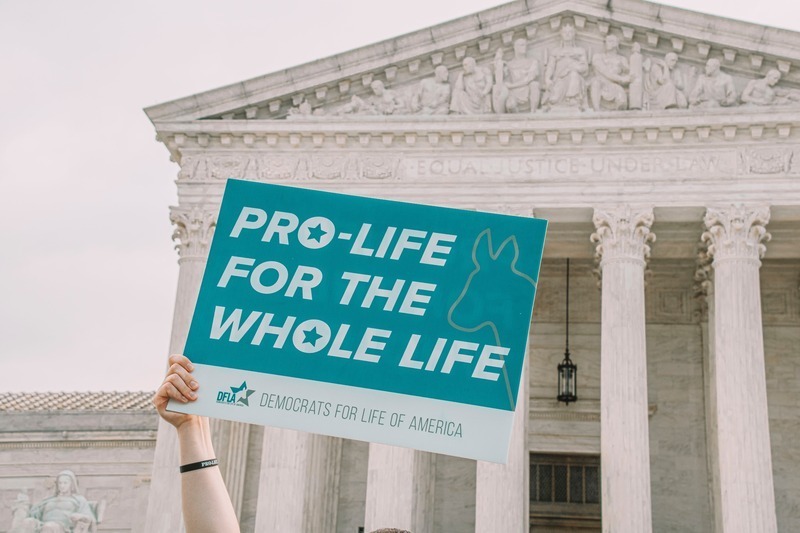 A professor from Hunter College in New York City has been a center of controversy following her profanity-filled rage and her action of destroying a pro-life display. Also recently, this teacher has been showing in the headlines for she has gone overboard for having to threaten a reporter who was documenting the incident with a machete. The New York Post shared on Tuesday that adjunct assistant professor of art Shellyne Rodriguez allegedly threatened the reporter with a machete.
Reuven Fenton, a reporter for The Post, had a terrifying encounter on Tuesday morning at Rodriguez's Bronx home. According to reports, by the time Fenton has knocked on Rodriguez's door, she allegedly threatened him with violence and profanity, telling him to get off her doorway or risk a machete attack. She allegedly used the machete to threaten Fenton by holding it close to his neck.
NYC Professor Allegedly Threatens Reporter with Machete Amid Controversy Over Anti-Pro-Life Display Incident
According to the article in Fox News, Rodriguez reportedly "barged out" of her apartment when Fenton introduced himself and repeated her request for him to leave her property while holding a machete.
After the event, Fenton and a New York Post photographer fled the premises right away. Before the pair tried to leave, the photographer was able to capture the action. Nevertheless, Rodriguez is accused of pursuing the duo outside while still carrying the machete and yelling threats long after they had left her building.
Rodriguez is also reported to have issued a further warning to Fenton. Allegedly, she sternly instructed him to vacate the block, stating profanity and reiterating her demand for him to leave the vicinity. According to The Post, Rodriguez pursued Fenton and the photographer down the street. She is reportedly said to have kicked Fenton in the shins before heading back to her building as he attempted to get into his vehicle. Hunter College hasn't spoken anything about the incident as of yet.
Fox News Digital contacted the NYPD for comment regarding the event, but they did not answer right away. Rodriguez and the professor's union did not immediately respond to requests for comment.
Also Read:Chinese Catholic Teachers Banned and Denied from 'Freedom of Speech and Religion' 
NYC Hunter College Professor Fired Following Vandalism of Pro-Life Display
A pro-life display was vandalized by adjunct assistant professor Shellyne Rodriguez, who was fired from Hunter College in New York City after the incident was caught on camera. According to the report in Catholic News Agency, on May 2, Rodriguez dismantled the display, which was sponsored by Students for Life of America. Rodriguez is seen on camera cursing as he criticizes the student protestors and their display. The footage shows her shouting profane words and saying that they are not educating; they are promoting propaganda.
Hunter College has taken a strong stance against Rodriguez's reported actions, as conveyed in a statement issued to CNA on Tuesday. The college's spokesperson, Vince DiMiceli, indicated that the institution had responded firmly to the incident, harshly criticizing Rodriguez's conduct and taking swift corrective action.
DiMiceli announced that Rodriguez, a professor of studio art at the public university, had been removed from her duties with immediate effect and that she would not be returning to the institution to continue her teaching career.
Related Article:Religious Freedom Under Threat: Recent US Report Identifies China, Iran, India as Major Violators