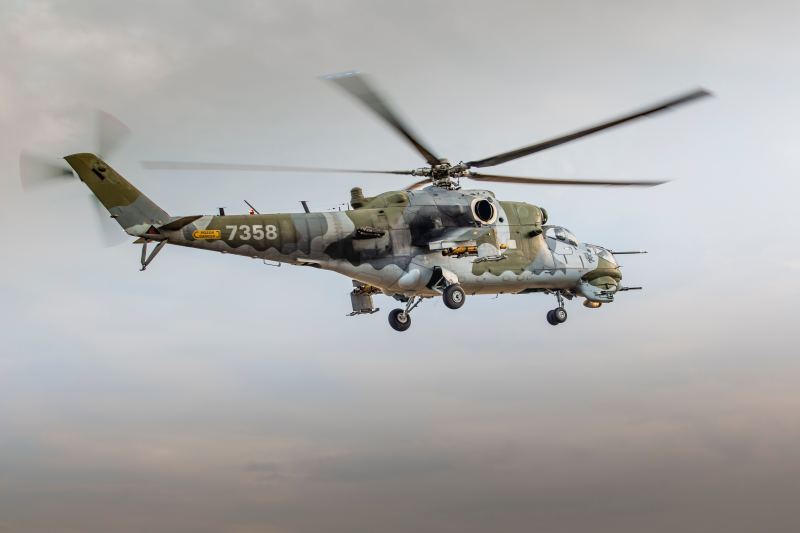 A church in Ukraine's eastern stronghold has reportedly been destroyed by Russian forces, as per the Ukrainian military. An S300 missile destroyed intense fighting in the region. The recent attack is believed to be a part of Russia's continuous military intervention in the conflict-ridden nation. The international community has expressed outrage and condemnation following news of the attack.
According to the NHK World, the General Staff of the Ukrainian Armed Forces, intense clashes are currently underway in the eastern strongholds of Bakhmut and Maryinka. Ukrainians are reportedly repelling the enemy, according to recent updates. Recently, the Reuters news agency released footage showing individuals relocating religious paintings from a church that has suffered significant damage to its roof and walls.
Ukrainian Forces Retreat Amid Russian Aggression
In a recent article from Yahoo News, Ukrainian forces were compelled to withdraw from their positions in the town of Bakhmut in the Donetsk region. This retreat occurred as Russian-backed separatists initiated a sequence of assaults.
According to the Ukrainian military, Russian troops and weapons, including heavy artillery and tanks, have supported the separatists. Ukrainian officials have pleaded with the international community to intervene and end Russia's aggressive actions.
Since Russia annexed Crimea in 2014, the conflict has claimed over 13,000 lives and displaced over 1.5 million people. Despite multiple ceasefires and peace agreements, the violence has continued to escalate, with both sides accusing the other of violating the agreements.
The Ukrainian military has called on the international community to intervene to stop Russia's aggression. 
However, Russia has denied involvement in the conflict, stating that it is a domestic issue for Ukraine to resolve. The international community has called on Russia to withdraw its troops from Ukraine and respect its sovereignty and territorial integrity.
Also Read:  Pope Francis Expressed Gratitude to Polish Catholics for Humanitarian Assistance to Ukraine
International Community Condemns Attack on Church
Amidst escalating regional tensions following a series of Russian attacks, European church leaders are doubling their resolve to promote peace and unity. Church leaders have issued a statement urging an end to the ongoing violence and calling for all parties involved to engage in constructive dialogue to resolve the crisis peacefully.
As reported by Crux Now, several European countries, including Ukraine and Georgia, have been targeted by Russian attacks, resulting in significant destruction and displacement of civilians. Church leaders have voiced their grave apprehension regarding current affairs, stating that the assaults constitute a breach of global regulations and fundamental human liberties.
Church leaders have strongly condemned Russian aggression, citing its opposition to the principles of justice, human dignity, and peaceful coexistence. The international community has been urged to take prompt action to safeguard the victims of the attacks and ensure that the perpetrators are held accountable for their deeds.
In addition, the church leaders have issued a statement urging all parties involved in the crisis to respect the affected countries' territorial integrity and sovereignty. They have further called for meaningful dialogue to find a peaceful solution to the ongoing situation. Emphasis has been placed on maintaining the rule of law and human rights and fostering an appreciation for diversity and tolerance.
Related Article: Russian Invasion in Ukraine Destroyed At Least 494 Religious Buildings