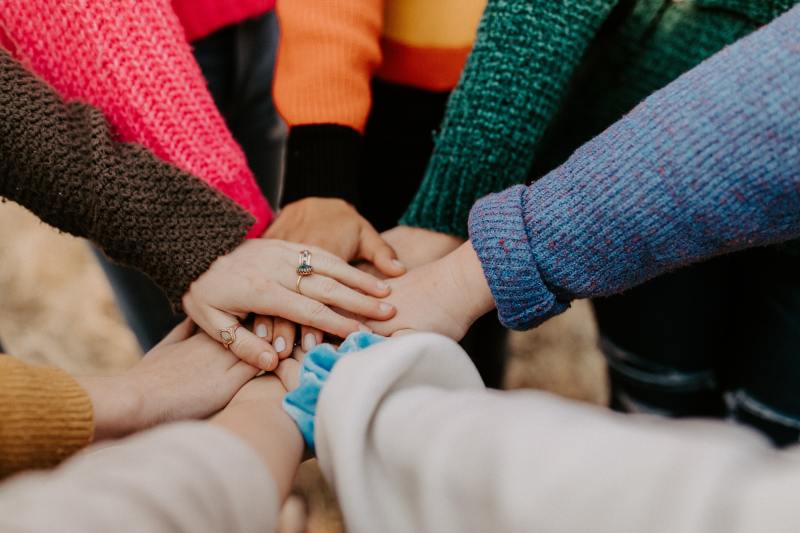 Members of The Church of Jesus Christ of Latter-day Saints from all around the world come together to help communities worldwide. They support initiatives such as distributing family garden kits in Ecuador to combat hunger, completing improvements to a rural health center in Fiji, and serving free meals to the city's most disadvantaged residents every evening in Zurich.
Different Country, One Mission
According to The Church of Jesus Christ of Latter-day Saints Newsroom, on Jan. 28, Church of Jesus Christ volunteers from the Suva Fiji Stake completed a significant refurbishment of the Raiwaqa Health Clinic that they had been working on for several years. A new coat of paint, new walls, repairs to the roof, and installing gutters, along with other structural repairs, were finished in four months.
In January, the Church of Jesus Christ's members in Zurich, Switzerland, provided Incontro. This Catholic charity offers free food and services to those in need, with more than three tons of food and sanitary products. Towards the conclusion of 2022, the church additionally supported its efforts by contributing approximately $5,000 as a donation.
Near the Europaallee shopping mall in Zurich, volunteer workers from Incontro provide more than 300 hot meals to those who are less fortunate every night using food stands and trolleys. Also in January, the Religious Association of The Church of Jesus Christ of Latter-day Saints donated brand-new surgery and diagnostic equipment to the Regional Children's Clinical Hospital in Rostov, Russia.
The equipment for the operating room, as well as a diagnostic microscope and laser device, was delivered by Sergey Akinin, a church representative. The donation was given to the chairman of the otorhinolaryngology department, Dr. Igor Olegovich Balkarov. The Church and Plan International handed 500 family garden kits to Saint Helena, Ecuador, on Feb. 3. The kits were handed by José Jiménez lava of the Welfare and Self-Reliance Department of the Church to Mercy Pineda, a sustainability specialist from Plan International.
In the USA, the second annual JustServe Community Service Open House was hosted in Boise, Idaho, on Thursday, Feb. 2. The Amity Chapel of the Church of Jesus Christ accommodated 300 members of several faiths, including the Stonehill Church and Bahá' Community of Meridian. The group performed community service for twelve organizations in the Treasure Valley.
As part of Project HOPE, the Church of Jesus Christ and the Rotary Club Bintulu Central in Malaysia delivered over 200 new medical gadgets to over 120 rural clinics and hospitals. According to the Malaysia Newsroom, the mid-January contribution comprised sonography machines, delivery beds, ventilators, and other equipment.
Six schools in the Prasat Balangk region of Cambodia's Kampong Thom province were upgraded and renovated thanks to donations of time and supplies from the Church of Jesus Christ. At a ceremony on Jan. 9, 2023, community, church, and school leaders celebrated the installation of new roofs, floors, restrooms, and water pumps.
In addition, as per the KSLTV5, after severe earthquakes on Monday in Turkey and Syria, the Church of Jesus Christ of Latter-day Saints has been giving supplies and relief ever since. The church is working with established relief groups in both nations to maximize the impact of its contributions.
The church has stated its desire to contribute to more long-term initiatives, such as rebuilding, addressing emotional, spiritual, and physical needs, and providing urgent assistance.
Also Read:Church of Jesus Christ of Latter-day Saints to Pay $5M Settlement Following Concerns on Church's Investment
Church of Jesus Christ of Latter-day Saints
The Jesus Christ of Latter-day Saints stated that more than 16 million people worldwide adhere to the teachings of Jesus Christ and the Church of Jesus Christ, which teach that everyone is a beloved child of God and that Jesus Christ died to redeem the world from sin and death. Jesus Christ invites all believers to come to Him, follow Him, and be conformed to His image.
The church aims to bring all of God's children to Christ by teaching them the gospel of Jesus Christ, establishing and maintaining sacred agreements with God, and living out their faith in Christ's teachings through selfless love and service.
Related Article:Latter Day Saints Serve and Donate to Countries in Need