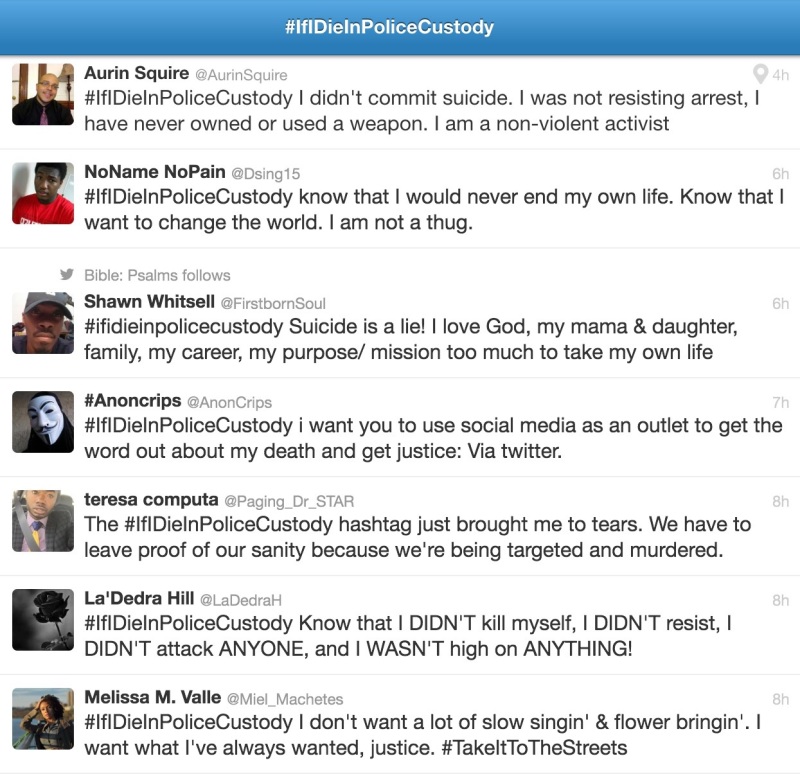 Sandra Bland was 28 years old when she died in police custody at Waller County Jail in Hempstead, Texas on Monday, July 13. Bland was arrested by a Texas Department of Public Safety (DPS) trooper following a minor traffic violation on Friday, July 10. Her death triggered the #IfIDieInPoliceCustody trend on Twitter.
Bland was driving in a Hyundai car nearby Prairie View A&M University when she was pulled over by the trooper, reports the Houston Chronicle. The trooper stopped her when she failed to signal prior to changing lanes on the road. Bland was arrested on charges of assaulting a trooper with bail set at $5,000.
"You just slammed my head into the ground. Do you not even care about that? I can't even hear!" said Bland in a video footage recorded by a bystander.
Waller County Jail stated that Bland was "found in her cell not breathing from what appears to be self-inflicted asphyxiation," in a press statement on Tuesday, July 14. Authorities stated that she appeared to have hanged herself with a trash bag.
DeRay McKesson, a civil rights activist began the #IfIDieInPoliceCustody trend as a way to protest. "If I got killed in police custody, the response should be to question it," said McKesson to MTV News on Monday, July 20. McKesson described it as "a way of saying, I'll continue to fight if I die." Other Twitter users began tweeting their own personal messages with #IfIDieInPoliceCustody.
"When you think through the circumstances that have been shared with us to this point, it is unimaginable and difficult for us to wrap our minds around," said Bland's sister Sharon Cooper at a news conference, according to the Chicago Tribune.
Bland was about to begin a new job at Prairie View A&M. She graduated from the university in 2009. She was known for talking about the "Black Lives Matter" movement in videos entitled, "Sandy Speaks" on her Facebook page.
"I've been really stressed out over these past couple of weeks, but that does not excuse me not keeping my promise to you all by letting you all know that somebody cares about you, somebody loves you, and that you can go out there and do great things," said Bland on March 1.