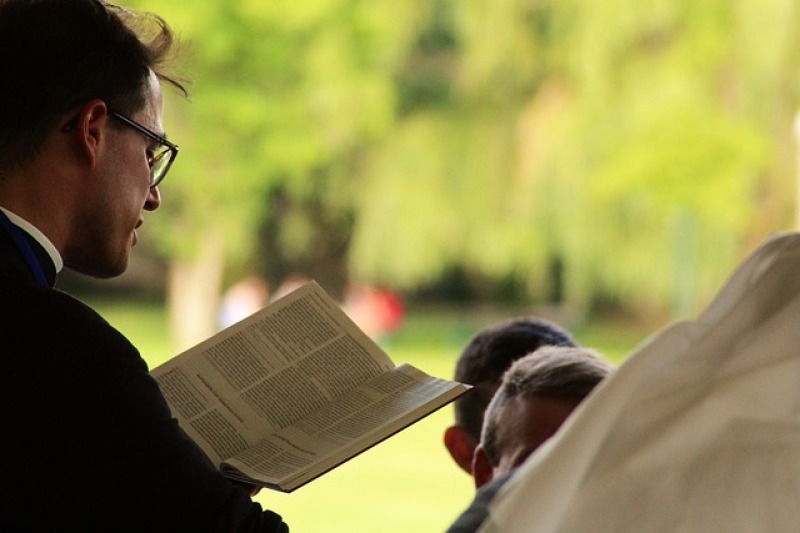 Throughout the decades, Rev. Doc William Barber II has been an influential church leader at the Greenleaf Christian Church in Goldsboro. However, due to health problems, the well-known religious personality, who also advocates for civil rights, recently bid farewell to his congregation and preached his final sermon.
Rev. Dr. William Barber II's Last Sermon
Rev. Barber became a member of Greenleaf Christian Church in Goldsboro in 1993. Over the 30 years, he became well-known for his efforts in combating various social concerns, including poverty, injustice, and racism. A report from ABC 11 stated that between 2005 and 2017, Rev. Barber held the position of president of the North Carolina NAACP. In order to put an end to legislation that he disagreed with, he has, on multiple occasions, advocated for "nonviolent direct action" in the form of demonstrations.
According to the Economic Policy Institute, the weekly Moral Monday rallies organized by Barber's Forward Together Moral Movement earned the organization recognition on a national scale in 2013. These protests drew thousands of people to the North Carolina General Assembly 2013. Moreover, The Daily Beast reported that after more than three decades of dedicated devotion, Rev. Barber delivered his final sermon to the members of his church on Sunday, Jun 18, before he retired. As mentioned, the influential church leader and civil rights activist, who is now 59 years old, has struggled for a long time with ankylosing spondylitis, a painful form of arthritis that may lead the vertebrae of the spinal to fuse. "I have no reason to be standing here but by the grace of God," he noted.
Also Read: ChatGPT Conveys Sermon of Hope to St. Paul's Church, Inspires Congregants to Embrace Life Beyond Fear of Death
Civil Rights Activities of Rev. Dr. William Barber II
Even though Rev. Barber is standing down from his role as pastor of the church, that does not mean he is giving up his leadership responsibilities. The prominent church leader, well-known for being the founder of the Poor People's Campaign: A National Call for a Moral Revival and his Moral Monday marches, discussed his next journey in an interview with The Root at the end of last year.
Rev. Barber announced he would lead the newly established Center for Theology and Public Policy at Yale Divinity School. He reportedly expressed his excitement about transitioning from pastoring the church members, which he has held for the previous thirty-five years, to pastoring the movement, which will be his responsibility at this center. As mentioned, the center's mission is to instill a sense of moral leadership in the next generation of activist leaders by providing them with training in its application.
On the other hand, Rev. Barber and his devoted soldiers travel across every corner of the United States to cast a bright light of justice on the many facets and manifestations of wealth and income disparity. He shows that attempts to combat poverty are not just a moral need but also a matter of life and death in the United States of America. As stated, 700 individuals lose their lives every day due to poverty and inequality, and even before the COVID-19 pandemic, 140 million people were living in poverty or having trouble making ends meet. 
Related Article: William Barber Says Faith, Illness Inspired His Activism