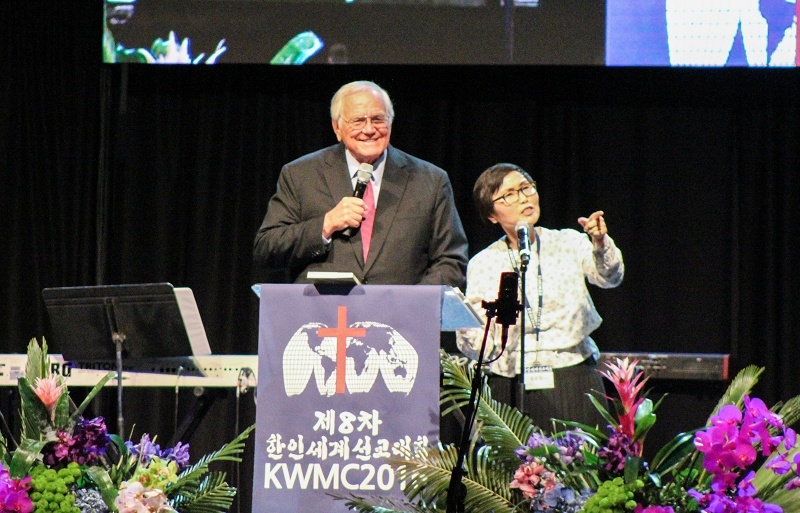 On Oct 6th, Loren Cunningham, the founder of Youth With a Mission (YWAM), passed away from stage 4 cancer at the age of 88. His impact on the global missions and his dedication to spreading the Gospel reached every corner of the earth.
Loren Cunningham, along with his wife Darlene, established YWAM in 1960, with a mission to engage and nurture young people in the field of missions. Over the years, YWAM has grown into a global movement, uniting Christians from diverse backgrounds and traditions, all devoted to serving Jesus worldwide.
The obituary on Cunningham's own website says, "often called the 'de-regulator of missions,' Cunningham challenged the traditional model by creating opportunities for youth to serve short-term, globally and unsalaried." This groundbreaking approach opened the floodgates, enabling millions to become missionaries, transcending geographical and cultural boundaries to share the truth of God's love.
Loren Cunningham's divine calling to the Great Commission came at 13. He vividly described a transformative vision he experienced while praying in the Bahamas, where he saw the continents as living entities, each covered by waves of young people, passionately sharing the Gospel with fervor that transcended age. This vision became the cornerstone of his life's work.
"Loren was the first person in history to travel to every sovereign nation on earth, all dependent countries, and more than 100 territories and islands for the sake of Christ and the Great Commission (Mark 16:15)" asserted the web statement.
Cunningham's influence extended far beyond his own lifetime. The University of the Nations, an institution he established, continues to equip and inspire future generations of YWAM leaders, ensuring that his vision for global missions lives on. His dedication to ending Bible poverty through translation efforts has also left an indelible mark on the world of Christian outreach.
"Loren is survived by his beloved wife, his daughter, his son and three grandchildren," concluded the obituary.