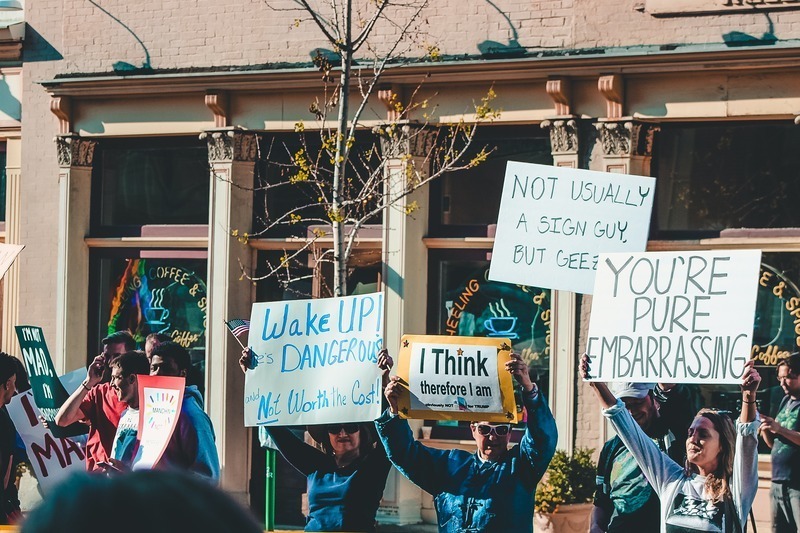 The results of an investigation into former governor-general Peter Hollingworth by the Anglican Church have angered and disappointed survivors of church abuse. They are now requesting an impartial agency's new investigation into the case.
When it was discovered that Dr. Hollingworth had enabled pedophile priests to continue working while he was the Archbishop of Brisbane in the 1990s, he was forced to retire from his position as governor-general in 2003. 
Survivors Call for Independent Review of Former Governor-General 
The Anglican Church's Professional Standards Board decided on Monday that Dr. Hollingworth should keep his holy orders despite engaging in misconduct by permitting two priests who were known to have sexually molested minors to continue serving in the church.
In the article shared in MSN, according to the investigation's findings, Dr. Hollingworth was "fit for ministry," but only if he apologized to the victims and survivors of child sexual abuse who suffered while he was archbishop. At the age of 88, Dr. Hollingworth has been a priest at St. George's Anglican Church in Malvern and continues to enjoy the rank and power of a bishop. The board advised that his ministry be restricted to this function, which includes presiding over invited marriages, funerals, baptizes, and other activities.
Victim survivors of Anglican child sexual abuse and others are outraged by this decision. They are now seeking an impartial examination of Dr. Hollingworth's actions and the church's handling of the matter.
Many people, including abuse survivor Beth Heinrich, have been pushing for Dr. Peter Hollingworth to be defrocked for many years. Heinrich had devoted decades to the cause of justice and restitution for the abuse she endured at the hands of Anglican priest Donald Shearman when she was barely 15 years old. Shearman is one of two clerics Dr. Hollingworth allowed to continue serving in the church despite having sexually molested children.
Heinrich told the ABC that she was disappointed in the Professional Standards Board's choice but that it was no surprise. She had hoped that the case would serve as an inspiration for those who had been reluctant to speak up, making them feel more courageous. But she wonders what good it does to speak up when choices like this are made.
In his response to the board's recommendations, Dr. Hollingworth admitted his errors and thought about his shortcomings. He asserts that he did not break any laws and that there is no proof of any mistreatment due to the choices he made or did not make. Additionally, he acknowledged that when dealing with child abuse situations, the counsel of attorneys and insurance companies improperly affected him.
According to Heinrich, such a judgment can deter others from coming forward since they would think their efforts are in vain. Survivors like Heinrich, who seek justice and accountability, are left feeling "bitterly disappointed" with the conclusions as they continue their struggle. She calls the committee board's decision, which she waited five years for, "disgraceful."
Also Read: Evangelical Anglican Clergy Formed New City Deanery Chapter to 'Promote Ongoing Healthy Church of England Ministry'
Former Brisbane Archbishop's Inaction in Abuse Cases Draws Criticism
The article in The Sydney Morning Herald said that due to his failure to safeguard kids from abuse, Gilbert Case, the former headmaster of a Brisbane school where pedophiles Gregory Robert Knight and Kevin John Lynch, abused children, has been barred from holding any office within the Anglican Church. According to the Royal Commission into Institutional Responses to Child Sexual Abuse, Elliott admitted to abusing two boys to Brisbane's then-Archbishop Peter Hollingworth in 1993.
John Slaughter, a psychiatrist, advised Hollingworth that Elliot was a pedophile and was likely to commit new crimes. The royal commission determined that Hollingworth let Elliot continue serving as the rector of the Anglican parish of Dalby in Queensland until his retirement in 1998, despite this assessment and Elliot's admission.
Hollingworth resigned as governor-general in 2003 following months of criticism over handling abuse charges. Phillip Aspinall, who followed Hollingworth as the archbishop of Brisbane in 2002, called the choice a "serious error of judgment." He later rose to the position of bishop in the Anglican Church. The controversy surrounding his handling of these instances continues to elicit criticism and demands that the church's handling of claims of child sexual abuse be looked into more thoroughly.
Related Article: Vatican Cites Communication Breakdown for Anglican Service in Pope's Roman Church