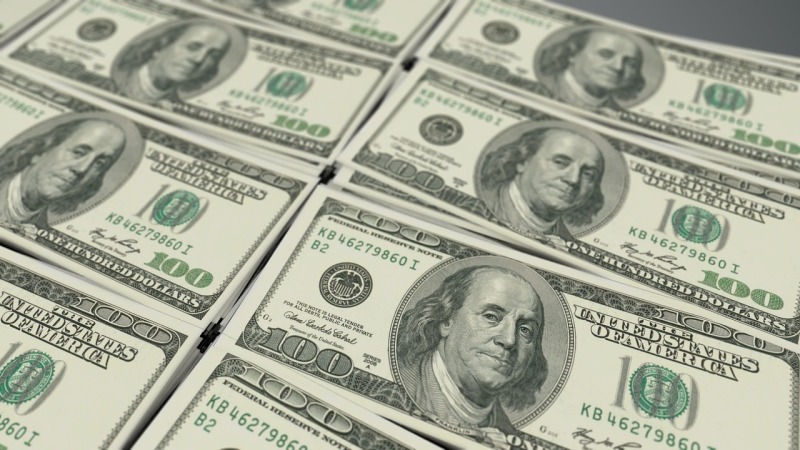 The St. Matthew A.M.E. Church in Orange, New Jersey, aims to raise enough money to help people pay off their medical expenses. After some time, the church was able to collect enough money through small donations from their congregation to reach their objective and assist many people struggling to pay their medical debts. This initiative is now becoming a 'new trend' in churches.
St. Matthew A.M.E. Church's Mission
The erasure of medical debt is becoming the focus of advocacy efforts by many religious organizations and places of worship. According to data provided by KFF, formerly known as the Kaiser Family Foundation, approximately 41% of adults across the country carry medical debt. A report from NJ News stated that medical debt among Americans is estimated to be at least $195 billion. People across the country have been able to pay off their debts with the support of places of worship. A wide variety of religious communities are represented among them, ranging from synagogues in Illinois to churches in North Carolina and Michigan.
In January of 2021, the members of Rev. Melvin Wilson's church, the St. Matthew A.M.E. Church, decided to make it their mission to raise $15,000 through weekly contributions of $5 or $10 each and reached out to a group named RIP Medical Debt. After two years, Rev. Wilson announced that the denomination had accomplished its objective in May of this year. Donations totaling $15,000 were put toward paying off more than $1.7 million in medical bills for individuals the organization had never met.
As per Raising Concepts, St. Matthew helped 929 persons at the cost of $1,728,868. The church was given a report detailing the number of people who benefited from their efforts and the typical amount of debt that was cleared. Rev. Wilson remarked on how great it was and asserted that people's lives could be altered significantly due to their medical debt. The pastor also said that many families are facing challenging financial circumstances and are forced to make difficult decisions since they must either buy food, pay their rent, or pay their medical bills.
As Scott G. Patton, the RIP's vice president of development, explained, people in 18 of the 21 counties in New Jersey benefited from St. Matthew's crusade. However, Essex County was not one of those counties. It is reportedly due to the cash coming at an inconvenient time. Additionally, he mentioned that churches aren't the only organizations employing RIP to assist in eradicating medical debt for those who aren't their members, but churches are a highly active component of our fundraising strategy. Over the years, the company has reportedly formed partnerships with more than 800 religious' organizations, who have together written off $1.2 billion in debt. Patton claimed that the idea of erasing medical debt in exchange for charitable contributions is only practiced in the United States: "It's a pretty unique scenario in the United States," he remarked.
Also Read:New Mexico Church Pays Off 782 Families' Medical Debt Worth Nearly $1.4 Million
Churches Help Eliminate Medical Debts Through RIP Medical Debt
RIP Medical Debt is a charity group established by two professionals in the debt collection industry who, after seeing the seedier side of their company, made the conscious decision to use their experience for the greater good. According to Relevant, this organization operates much like a collection agency, with the ability to purchase delinquent accounts from hospitals or aggregators at reduced prices. In contrast to those other agencies, RIP Medical Debt is forgiving of it, and if they purchase an individual's medical debt, the person would be notified that their payment has been taken care of, and they will not hear from them again regarding the matter. In addition, the organization would get in touch with credit bureaus to have any red flags removed from the record. Red flags are warnings that may occasionally get in the way of renting an apartment, buying a property, or starting a business. In every sense of the phrase, it is reportedly a fresh start in life.
Related Article: Trinity Moravian Church Forgives Medical Debt Costs Around $3.3 Million For Triad Families