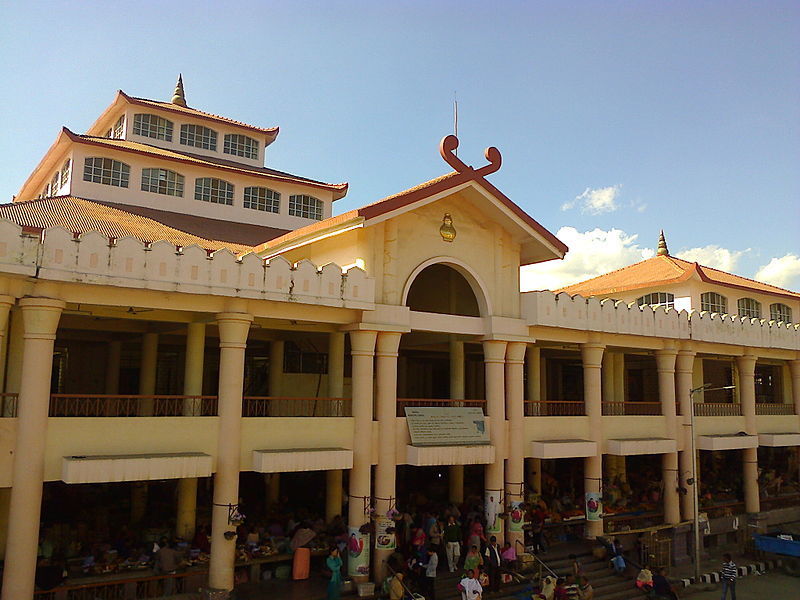 Conflicts have arised as the Christian tribal communitues of the Northern Indian State of Manipur faced great pressure from their neighboring Hindu communities, forcing them to convert to Hinduism.
To prevent the mounting tide of violence, authorities reacted by tightening up security and extending a previously enforced curfew. The Meitei community is 53% of the 3.2 million people in the state of Manipur is primarily Hindu and a tiny percentage of Meitei are, however, Christians, primarily Protestants.
Christian Community Under Siege Amidst Hostilities in India's Manipur State
According to UCA News, a prominent church official who requested anonymity said that these Meitei Christians are being threatened and intimidated by their Hindu neighbors, who are pressuring them to abandon their faith and convert to Hinduism. Following a meeting inside the organization on May 22, the official stated that "their Hindu brothers are asking them [Meitei Christians] to return to Hinduism, failing which they threaten to make their life difficult."
Due to the destruction of 240 of their house churches in recent weeks, the situation has reached the point where Meitei Christians are experiencing an existential crisis. The official emphasized how challenging it would be for them to remain religious in such a hostile environment.
Over 70 people have already died, 231 have been injured, and 45,000 have been displaced as a result of the riots, which were first started by a plan to include the Meitei as a Scheduled Tribe (ST) under India's affirmative action program. The Kuki and other native populations, which comprise 41.29% of the state's population and are predominately Christian, objected to this change.
According to the article shared in Gaudium Press, Meitei Christians, who frequently make up just one or two individuals in a village, are vulnerable to their "Hindu brothers" in the valley because they are geographically confined to the state's valley and are unable to relocate to the hills dominated by the Kuki people. Organizations that support Hinduism, together with the the pro-Hindu Bharatiya Janata Party (BJP), are planning and is currently working to establish Hindu hegemony in India.
Also Read: Christians Launch Protest to Call for Action Against Church Attack in India
Christian Family Displaced After Escalating Tribal Tensions in Manipur, India
In the Indian state of Manipur, Lun Tombing, her husband, and their two young daughters were there when a mob set their house, car, and church on fire. According to the article in Christianity Today, the spike in violence coincided with rising hostilities between the Meitei and Kuki tribes after the latter's application for Scheduled Tribe designation, which would have given them constitutional safeguards, was granted. 
The majority of Christian Kukis opposed this shift because they were concerned about losing their affirmative benefits, which led to bloodshed. According to reports, the violence killed 75 people between May 3 and 5, uprooting 35,000 others; however, these figures could be higher. The survivors were placed in neighborhood refugee camps, and Tombing's family ultimately moved to Delhi. Her girls are battling dQDread and unrest as a result of the horrific experience.
Related Article:Religious Freedom Under Threat: Recent US Report Identifies China, Iran, India as Major Violators