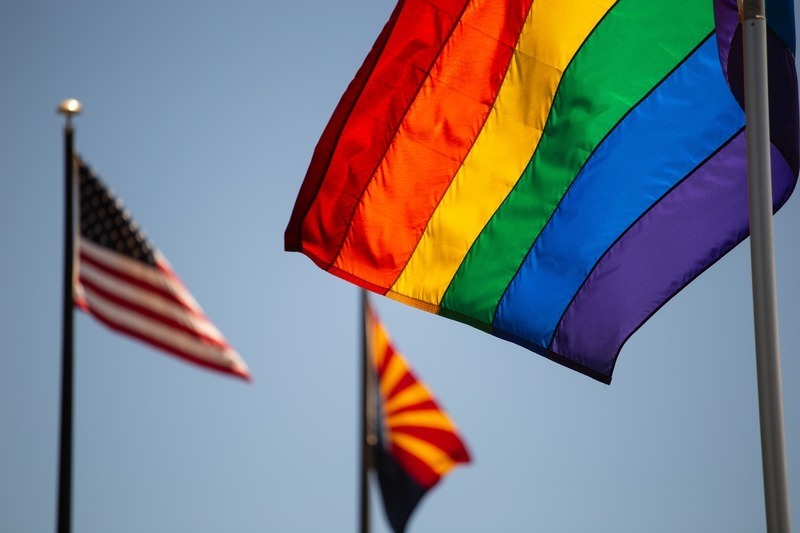 Arizona Governor Katie Hobbs released two ground-breaking pro-LGBT+ executive orders on Tuesday, in a historic move that has drawn attention from throughout the country and strengthened the rights and protections of the LGBTQ+ community in the state. The directives prohibit state funding for conversion therapy and permit transgender state employees to get gender-affirming medical treatment through their insurance plans.
Hobbs stressed the importance of her instructions for future generations by announcing them from the headquarters of a significant LGBTQ+ youth-focused non-profit organization in the heart of Phoenix.
Arizona Governor Hobbs Issues Historic Pro-LGBTQ+ Executive Orders
According to the Associated Press, following the first of these executive orders, state agencies are no longer permitted to use any public funding to advertise or facilitate conversion therapy. This contentious method of "converting" LGBTQ+ people to heterosexuality or traditional gender roles has been widely debunked by the scientific community.
The health insurance plans for state employees also undergo a significant alteration as a result of the Governor's orders. These plans will no longer have clauses that exclude coverage for gender-affirming surgery. The ban on this type of coverage, which had been put in place in 2017, will now be removed. This crucial policy change is expected to have a significant effect on both present and former state employees, as well as those working for Arizona's public colleges.
One immediate impact of these modifications relates to a current case Dr. Russell Toomey, a transgender professor at the University of Arizona, filed in 2019. According to the article shared in NBC News, the Governor's directive essentially covers Dr. Toomey, who was looking for insurance coverage for a "medically necessary" procedure. On Tuesday, Toomey's attorneys from the American Civil Liberties Union (ACLU) said that they would submit a move to resolve the dispute.
One of Hobbs' directives indicates that state agencies cannot help with civil and criminal cases in places where gender-affirming health care is regarded as illegal as an additional measure of protection. This clause guarantees that Arizona will continue to be a safe haven for its transgender employees, notwithstanding any legal challenges from other states.
Also Read:Christian College Can No Longer Purse Further Cases to Supreme Court As They Contradict Transgender Housing Protection
Conversion Therapy Banned, Transgender Health Rights Upheld
Arizona took harsh steps in 2022, becoming the second state in the country to limit transgender children's access to gender-affirming medical care, but the state is now moving in the opposite direction. According to the story in the Hill, the measure was unique in that it only applied to surgical operations and was signed by former Republican Governor Doug Ducey. Hormone therapy and the delivery of puberty blockers to transgender children are still authorized in Arizona.
Since then, Governor Katie Hobbs has signed a number of executive orders to strengthen Arizona's legal safeguards for care that is gender-affirming. A "shield-style" mechanism was placed in an earlier Hobbs order to safeguard the gender-affirming medical procedures that the state still permits. In keeping with her vow, Hobbs issued a new order on Tuesday forbidding state entities from taking part in civil or criminal proceedings in jurisdictions where gender-affirming medical therapy is prohibited.
Related Article:Nevada Governor Joe Lombardo Approves Transgender Health Bills, Vetoes Another in Recent Actions