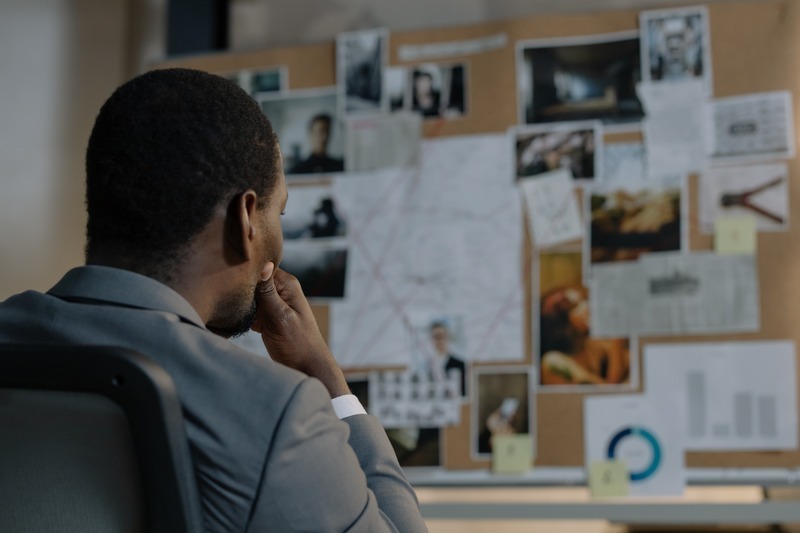 The FBI office in Omaha has announced a reward for the identity, capture, and conviction of the perpetrators of the two threatening notes discovered at Omaha's religious institutions in December.
The notes were found on December 3, 2022, at Christ Community Church and the St. John Paul II Newman Center on the campus of the University of Nebraska Omaha (UNO). The messages purported to be from "Jane's Revenge," a radical abortion rights organization.
FBI Offers Reward for Leads on Threatening Notes Found in Omaha Churches
According to the article in WOWT, the note discovered at the Newman Center was labeled as "threatening" by the Archdiocese of Omaha, but no further details were provided. More information on what was written in the notes was provided by the FBI office in Omaha. Both letters stated that if an abortion ban in Bellevue was passed, the respective centers would be attacked with AR14 rifles. A 1998-2004 tan/silver Chevrolet S-10 pickup truck has been found as a possible connection between these threats and a vehicle of interest by investigators.
According to another source, on December 3, 2022, these notes were discovered at the St. John Paul II Newman Center on the University of Nebraska Omaha Campus and at Christ Community Church. According to the Omaha World Herald, the note at the Newman Center read, "Dear... if our right to abortion in Bellevue is taken away due to the attempt to pass an abortion ban and it gets passed we will shoot up your Newman center with our new AR14 rifles. Sincerely, Jane's Revenge." The note found at Christ Community Church issued a similar threat, indicating the church would be shot up with AR14 rifles if an abortion ban went into effect in Bellevue.
The FBI is offering a reward of up to $15,000 for information leading to the identification, arrest, and conviction of those responsible for these threats. Individuals with any information pertaining to these incidents are urged to contact the FBI field office in Omaha at 402-493-8688 or to submit a tip online at tips.fbi.gov. Tipsters have the option to remain anonymous.
Also Read:Wisconsin Republicans Introduce New Bill to Define Non-Abortion Procedures, Ensuring Clarity and Legal Compliance
Recent Issues on Conflicts Regarding Christianity and Abortion
Following many incidents, Shellyne Rodriguez, an adjunct assistant professor in Hunter College in New York City, has come under fire. According to the article in New York Post, she was fired from the institution after it was discovered that she had reportedly destroyed a pro-life display. When Reuven Fenton, a reporter for the New York Post, went to Rodriguez's Bronx house for remarks, Rodriguez allegedly threatened him with a machete, further escalating the situation. Rodriguez chased Fenton and a Post photographer while brandishing the machete and making threats, forcing them to flee.
Rodriguez is reportedly alleged to have kicked Fenton as he ran after the pair down the street. The NYPD and the professor's union have not yet responded to the incidents, and Hunter College has not yet made any comments regarding them. The college's decision to dismiss Rodriguez for her protesting the pro-life display shows how seriously they take upholding decorum.
A report from the State department was released and U.S. Secretary of State Antony Blinken emphasized the decline in religious freedom around the world, highlighting China's treatment of Uyghur Muslims in particular. According to the story here in Christianity Daily, the report addressed Beijing's repression of religious freedom and the imprisonment of people for their religious beliefs and challenged China's justification of these acts as counterterrorism measures. Blinken also referred to Russia's transgressions in its territories as well as Iran's stringent religious laws, which sparked protests. Blinken observed some global improvements despite these obstacles, such as initiatives to combat racism and Islamophobia and legal guarantees for religious freedom in Brazil and Belgium.
Related Article:Religious Freedom Under Threat: Recent US Report Identifies China, Iran, India as Major Violators