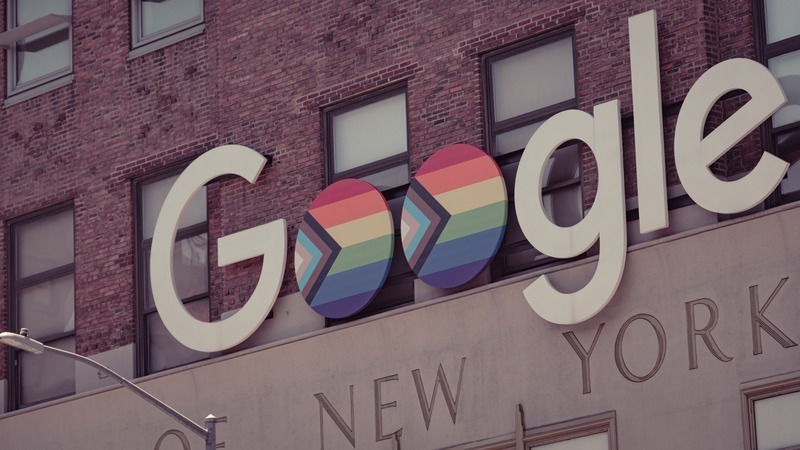 The computer powerhouse Google has, in an unusual step, distanced itself from a planned "Pride and Drag Show" in San Francisco. The event had caused controversy within the firm since it was thought to offend Christian religious sensibilities.
Peaches Christ, a drag artist, performed at the event, which was taken off Google's calendar of yearly LGBTQ Pride events. The decision was made in response to a petition from hundreds of workers who felt that the performance was a "direct affront to the religious beliefs and sensitivities of Christians," according to internal conversations that CNBC was able to collect.
Google Distances Itself from Controversial Drag Event
According to the article in The New York Post, the petition emphasized Peaches Christ's provocative act and said it directly opposed Christian principles and morals. After the petition went viral and Christian employees raised their concerns with the human resources division, Google quickly removed the divisive event's internal listing, billed as a festive finale to the month's Pride celebrations.
Google asserts that the event's removal, rather than being a direct response to the petition, was the result of administrative errors. According to a corporate spokeswoman, the event was announced by one team before getting full company permission.
The company has a long history of promoting and supporting the LGBTQ+ community, the corporate spokesman said in an email. They mentioned how drag performers frequently appeared at their Pride celebrations, and this year's events included numerous of them. However, they made it clear that the event in question was planned and advertised by a single team outside of the ordinary course of business event preparation.
The performance will still go on as scheduled at the original location, despite being removed from the list of official Google-sponsored Pride activities. The public will still be able to access it, and employees will be given the choice to go if they so choose.
Also Read:US Street Preacher Detained in Canterbury Amidst LGBT Pride Event
Performer Defends Artistry
According to another source, the Daily Mail said that the petitioners didn't just ask that the event be canceled. Additionally, they demanded an apology from the event planners, claiming that the location violated Google's event policies on sexually explicit content. The employees complained to the Human Resources division of Google, also known as People Operations.
Peaches Christ, the center of the dispute, reacted against the petitioners after their 1998 film series "Midnight Mass" premiered, and she became well-known in the California drag community. They were charged with spreading anti-queer and anti-gay propaganda by the drag performer. Peaches Christ responded to the accusations in a Facebook post, highlighting that such incidents represent an alarming escalation in anti-queer and anti-gay discourse that unfairly targets drag performers and trans individuals. The artist continued to stand by their persona and performance approach, arguing that those familiar with their work understand that their drag character and name are used to spread love, evoke laughter, provide entertainment, and create a welcoming environment for those who feel marginalized.
Every June, San Francisco celebrates Pride Month with a variety of activities, many of which include drag shows with a wide range of performers. According to NBC News, these Pride events frequently feature fireside discussions with essential figures and employee and public screenings of community documentaries, and Google is a big corporate supporter.
The business also offers the LGBTQ community support through its Pride website, which features several affirmations. One such affirmation, "A Space to Belong," communicates that the global shutdown has reiterated our collective necessity for inclusive spaces that foster unity and celebrate a sense of belonging.
Related Article: Google's Experimental AI 'Bard' Embraces Faith: Christianity Offers Hope to Artificial Mind