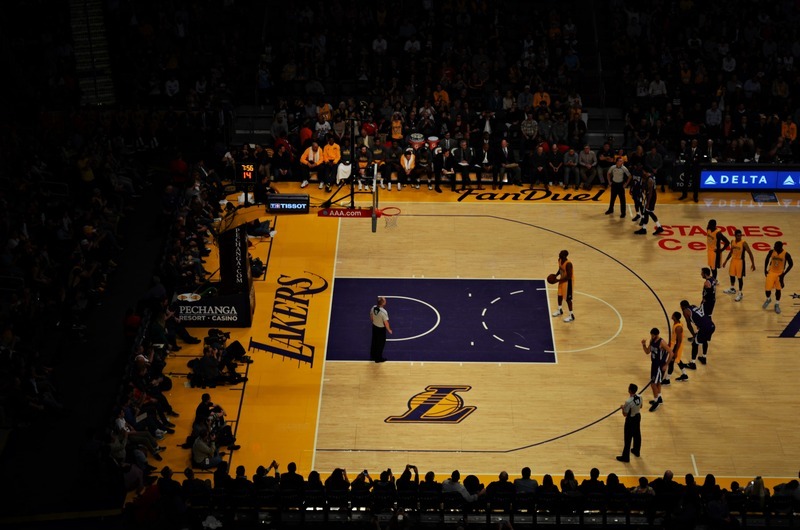 In 2015, Lamar Odom was found unconscious at a brothel in Nevada, having suffered a drug overdose. Many thought he would not survive, but Odom miraculously pulled through. He credited his faith as a major factor in his recovery and stated that he believed his survival was part of God's plan for him. He has also spoken about how the experience helped him to turn his life around and find a new lease on life.
Odom's journey to recovery was not an easy one. He faced significant physical challenges and had to undergo extensive rehabilitation. But through it all, he held onto his belief that God had a purpose for him and that he was meant to survive.
Ex-NBA Star Credits Faith For Getting Through Difficult Time
Odom was recently featured in a TV special called "Sex, Drugs and Kardashians," which premiered on FOX on Monday. The special focus on the events leading up to and following his drug overdose in 2015 when he was found unconscious at a legal brothel in Nevada.
According to Christian Post, the ex-NBA star was in a coma for several days before waking up. In the documentary, he told TMZ's Harvey Levin that he believes his strong spirit and the fact that he was able to walk and talk again after being told he never would be able to be all part of God's plan for him. He believes he is God's son and is just living out his purpose.
Odom had a difficult childhood, growing up with a father who was addicted to drugs and losing his mother at a young age. Despite this, he went on to have a successful career as a professional basketball player, playing for four NBA teams and winning the NBA Sixth Man of the Year award in 2011.
He was also married to a member of the famous Kardashian family. However, his marriage ended due to his struggles with substance abuse and infidelity. After his overdose in 2015, Odom lost everything and hit rock bottom. It wasn't until he turned to God and realized that he wanted to change that he could get clean. When asked what motivated him to get sober, Odom said it was the love of life and gratitude towards God for sparing him. He believes there is no other way to live but to embrace and appreciate life fully.
Also Read: Prayers Offered for Critically Injured NFL Player Who Suffered Cardiac Arrest During Game
Darkness to Light
Lamar Odom shared a photo on social media of himself being prayed over by a pastor with his hands lifted in surrender. He has been open about his struggles with drug and sex addiction and wrote about them in his memoir, "Darkness to Light," which was released in 2019.
In an interview with CNN that same year, he spoke about how God and his family helped him get through the darkest period of his life. He said that although he will always be an addict, he has chosen to live sober and present because he understands the consequences and repercussions of drug use. Odom added that he is committed to moving forward and living a healthy life.
Odom Got His Rings Back for Free
In an article in Daily Mail, the former basketball player previously sold his three NBA Championship rings due to financial difficulties. However, he was pleasantly surprised when a Los Angeles Lakers fan approached him and offered to give the rings back to him for free.
Odom was delighted and happily accepted the rings, saying he didn't wear them much when he had originally won them, but now he feels like they go with every outfit. Odom credited the fan, and Laker fans in general, for being the best fans ever.
The fan had told him that he felt it was important for the rings to be returned to their rightful owner and went out of his way to ensure that he received them. Lamar Odom was grateful for the gesture and appreciated the fan's kindness.
Related Article: Matthew Perry Finds Solace in Faith as He Overcomes Substance Addiction