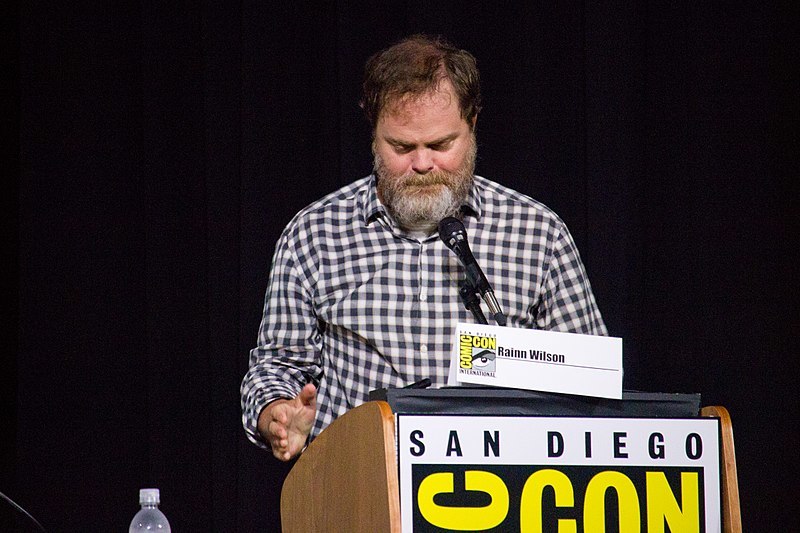 Rainn Wilson, an actor famous for playing the character of Dwight Schrute in the TV series "The Office," has criticized Hollywood for being biased against Christians. He used his Twitter account to express his disapproval of a recent episode of the show, which he believed portrayed a villain using Bible verses in a formulaic and stereotypical way.
Wilson's comments suggested that Hollywood has a negative view of Christianity, evident in how it portrays religious characters in its productions.
Anti-Christian Bias in the Hollywood
Actor Rainn Wilson took to Twitter to express his opinion that Hollywood has an anti-Christian bias. He referred expressly to a character in "The Last of Us," a post-apocalyptic TV series based on a video game. According to Fox News, he used Bible verses to justify his actions as the leader of a group of cannibals.
Wilson criticized the show for perpetuating the stereotype that characters who read the Bible are always villains and questioned why a loving and kind preacher couldn't be portrayed on TV. Some people supported Wilson's opinion and noted that "The Last of Us" was just one example of the alleged anti-Christian bias in Hollywood.
Others agreed with Wilson's criticism and pointed out that this was not the first time Hollywood had portrayed Christianity negatively. LIBRE Initiative President Daniel Garza commented that the portrayal of Christianity as a negative stereotype had become common in TV shows and movies. He further explained that this trend was not just a bias against Christians but an attempt to undermine faith and promote atheism as the only source of noble intentions.
In the Hollywood adaptation of "Last of Us," a character named David, who claims to be a Christian preacher, justifies his actions by citing Bible verses. According to 3 News, during the episode, David tries to rape Ellie, one of the show's protagonists, after failing to kill her for food. Ellie then kills David in self-defense.
The report also notes that David was not presented as a pastor in the original video game. However, he was portrayed as a charismatic religious leader in the television adaptation. Phil Vischer, the creator of "Veggie Tales," responded to a comment on Wilson's tweet asking for other examples of Hollywood's anti-Christian bias.
Also Read: Bear Grylls Emphasizes the Importance of Faith in Survival, Decries Lack of Substance in Western Church
Christians Should Be Portrayed on What They are Really Like
In another shared article in Yahoo! Entertainment, Rainn Wilson stated that he is not a Christian and stressed the damage the evangelical/political coalition is causing in the United States. However, he also emphasized that most Christians he knows are kind, accepting, and loving and should be represented positively in the media.
Actor Mark Wahlberg, who stars in the faith-based movie "Father Stu," also spoke out about the "anti-Christian bias in Hollywood." He stated that he would dedicate the rest of his career to faith-based storytelling and that he cannot deny his faith, despite it not being popular in the entertainment industry. Wahlberg added that he has friends from different walks of life and religions, and he believes respecting and honoring their beliefs is essential.
Related Article: JK Rowling Defends Her Stance on Transgender Ideology, Says Critics Lack Understanding