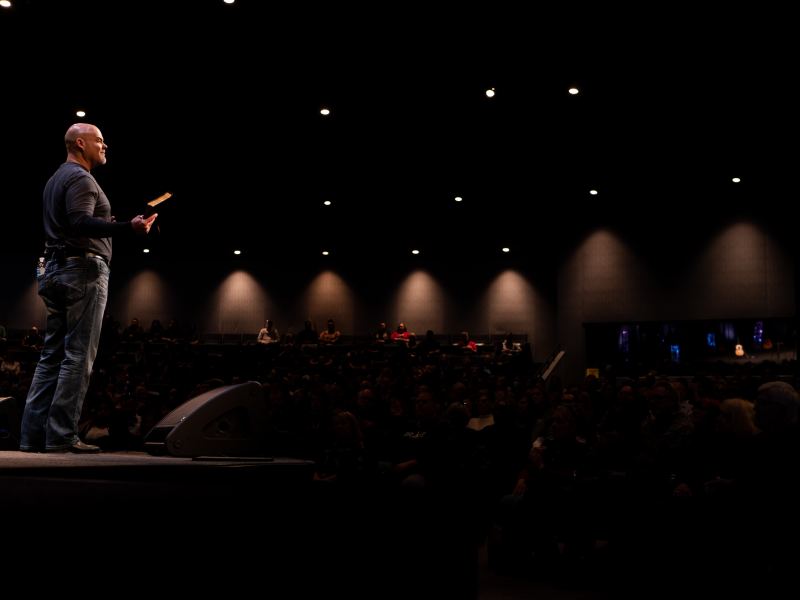 Pastor John Lindell claims that a 'creative miracle' happened before at James River Church. The amputated toes of one of the church service attendees, Kristina Dines, reportedly regrew after a prayer over. However, no proof has been provided, which led people to express skepticism.
'Creative Miracle' on James River Church Making A 'Prayer Re-Grew A Woman's Amputated Toes'
The USA Today reported that the worship gatherings were a part of the church's "Week of Power," featuring guest sermons including Bill Johnson and Randy Clark. Bethel Church in Redding, California, was led by Johnson, which was in the news in 2019 for attempting to resurrect the two-year-old daughter of worshippers.
As mentioned, Lindell stated on Wednesday, Mar. 15, during a live stream that members of the "prayer team" prayed over Kristina Dines during a service led by Johnson. After being shot by her then-husband in 2015, according to Lindell, Dines had to have three of her toes removed. Stephen Thompson was found guilty in 2021 of shooting and killing Carissa Gerard and badly wounded Dines. 
Since then, the video in which Dines allegedly presented her testimony about her toes growing back has been removed from Facebook, yet, it can still be found on Twitter. Dines claimed in the book that she was involved in an accident that resulted in the amputation of three of her toes, but that after attending a service at James River Church in which women prayed over her feet, she saw the regrown toes on her feet.
"Tonight, I can stand on my tippy-toes. Listen, do you understand? I can stand on tippy-toes. No, I couldn't do that because I didn't have toes to tippy on," Dines said.
According to Spring News-Leader, the alleged regeneration of a toe has received significant attention on social media, with many users expressing doubt about the validity of the claims. A website that can be found at ShowMeTheToes.com is making the call for anyone who has evidence to come forward and share it.
Also Read:Miracle Survivor: Tennessee Pastor Progressing Well After Surviving Deadly Plane Crash
People's Reaction To The Regrown Amputated Toes of A Woman
The requests for comment addressed to Lindell via James River Church were not responded to by the pastor. Daily Beast reported that it is easy to understand why so many people feel uncertain about the regrown toes of the woman.
Moreover, a lot of negative comments on social media were seen. Most of them were doubtful since it is now 2023, yet no one got the chance to take a video of their 'creative miracle' claim.
Despite this, the area's real Christians expressed their joy. A congregation member in the service said on Facebook that he watched as the prayer team attempted to find "a pulse where her toes had been removed."
He added that the discolored skin that had resulted from the injury started to turn pink again, and then, much to the astonishment of everyone involved, her toes started to grow back.
Furthermore, Kelli Artheron, a James River Church member, stated that she did not witness Dines' toes grow back on that particular day because she was helping out with the kids' group at the congregation. Artheron, on the other hand, revealed that she had heard that the toes had grown back and that "God can do anything, especially when people are praying for you." She mentioned that during the Week of Power at the James River Church, a friend who had suffered from a thyroid ailment her entire life was finally cured.
Related Article:'A Miracle From God': Nevada Woman Who Suffered From Serious Blood Clot Following COVID Jab Now Recovering
The alleged toe-regrowth event has drawn considerable attention on social media, with many expressing skepticism of the claims.https://t.co/hLAAf2OkYp

— USA TODAY (@USATODAY) March 23, 2023