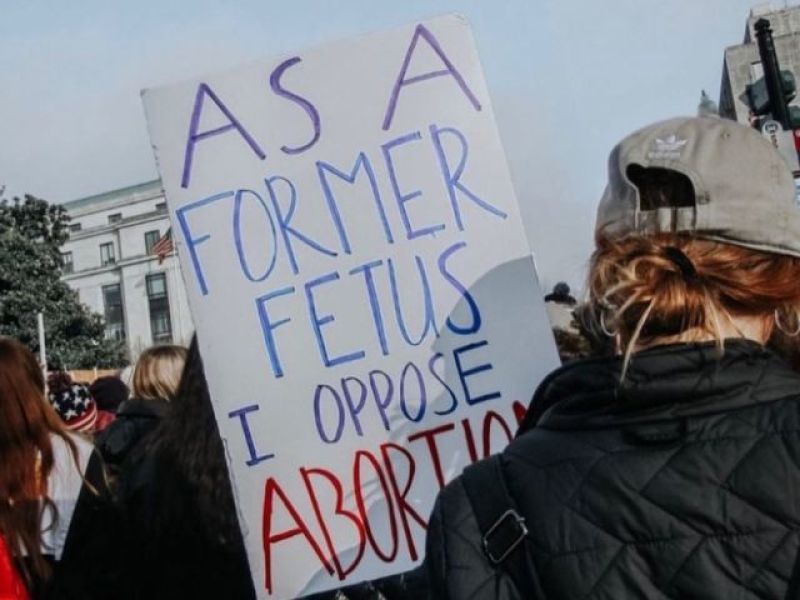 A pro-life group is marching head-on to give alternative options to pregnant women in response to efforts from abortion extremists.
When Students for Life of America (SFLA) President Kristan Hawkins heard the declaration of the Women's March of holding a "Summer of Rage," she initially thought that her organization can do better. She said it's what they are already doing in "Summer of Service," giving support and alternative to pregnant women who thought of abortion as their sole option.
Hawkins shared with The Christian Post that her organization's preparations over a year will put initiatives that would help women and children in a post-Roe society.
"Resist the summer of rage and join the summer of service," the pro-life president said.
Pregnancy Support Resources
SFLA created a program called "Pregnant On Campus" 12 years ago, a database server of resources for pregnant and parenting students. A few years ago, the organization aimed to help more people so it expanded the app features to the national level.
They renamed the website "Standing With You" and added a chat feature that allows users to connect with a representative of Heartbeat International, a pro-life association that holds the largest network of pregnancy resource centers in the world. They also indicated on the website, phone numbers to connect people with their local community pregnancy centers.
"In a post-Roe America, no woman stands alone," she added. SFLA gave its site a "facelift" through the talking point and relaunched it during this year's Valentine's Day. She noted that her group wanted a national resource, a one-stop-shop that supports women and families facing unexpected pregnancies.
Abortion-Free Campaign
The pro-life groups also have campaign efforts to make communities aware that people have a non-violent option through their call for "Abortion Free Cities." SFLA would be launching a billboard campaign in multiple cities, including Naples, Florida, Dallas, Texas, Tacoma, Washington, and Sacramento, California.
Their billboard campaign "See Her Hurt" aimed to enlighten women about the emotional pain caused by abortion. SFLA ads would direct its viewers to their resource website to see information about pregnancy support services.
Also Read: National Pro-Life Group Launches Dobbs Awareness Campaign
Seeking Church And Community Support
Catch up with pro-life leaders from national groups such as Turning Point USA, Support After Abortion, and the Colson Center for Christian Worldview in "Standing With Her Sunday," an event that would happen at the end of the summer of 2022. This national simulcast event aims to impact churches on how are they going to help in offering pregnant women a healthy option instead of abortion. Hawkins urged the Church to step up and know all these available pregnancy resources and nonviolent resources.
Aside from all these efforts, SFLA is also promoting a digital pledge called "Standing With Her Summer" that would enable people to pledge to stand with women facing unexpected pregnancies. SFLA aimed to reach communities to actively support and serve women and children.
Hawkins said pledges will be also available during Christian Music Festivals this summer in Washington and Pennsylvania. The pro-life group leader stated her organization was determined in making the generation to be the first post-Roe generation.
Related Article: Women With Unplanned Pregnancies Find Support In New Pro-Life Project: 'We Are Standing With Them'