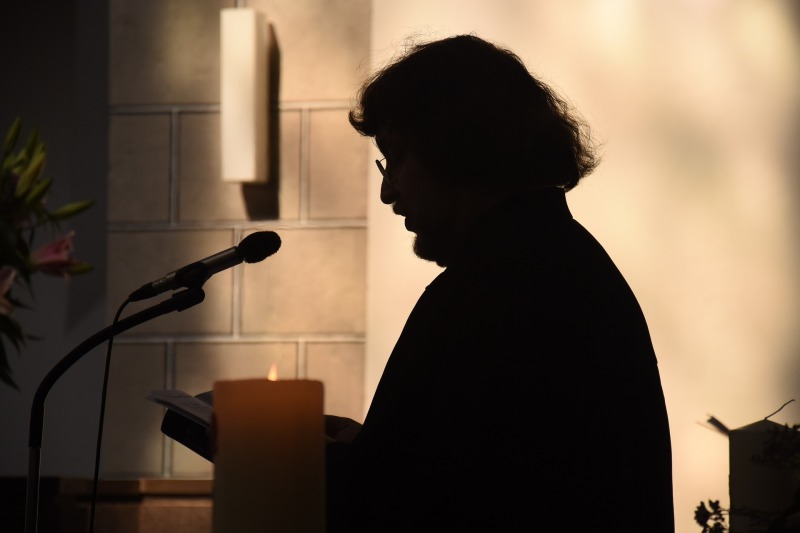 The Pastor of Global Glorious Church, Jerome Fernando, recently shared his thoughts about Buddhists and other religions. However, arguments became heated, which resulted in Buddhist organizations calling for the pastor's arrest.
Seeking Arrest of Global Glorious Church's Pastor
Over 17 million people live in Sri Lanka, and most of them adhere to the Buddhist faith. A report from UCA News stated that while Pastor Jerome Fernando was speaking to a congregation of members of his Born-Again Christian church at a gathering streamed live on social media, the pastor was accused of uttering disrespectful words about Lord Buddha. During his talk, Fernando asserted that all Buddhists are in desperate need of Jesus, claiming that Buddha was searching for light and, as a result, was searching for Jesus.
He also pointed out that Muslims are not permitted to refer to Allah as their father, and he questioned the rationale behind the Hindu practice of adoration of animals. Some of Pastor Fernando's detractors claimed that the pastor had denigrated the beliefs of Buddhists, Muslims, and Hindus. Moreover, the Buddhist monks demanded that the pastor issue a public apology to all the Buddhists in the country, guaranteeing that he would not make statements of this nature in the future.
As per Asia News, Archbishop Cardinal Malcolm Ranjith of Colombo has entered into the debate to clarify that the evangelist in question is not a Catholic priest and has no connections to the Catholic Church in Sri Lanka. On Tuesday, May 16, Card Ranjith pondered why the government " have not investigated those who contaminate the minds of people with false religious beliefs." On the other hand, complaints against Jerome Fernando were reportedly submitted to the Criminal Investigation Department (CID) by the New Buddhist Front (Nawa Bikshu Peramuna) and the Pure Hela (Sinhala) Heritage (Pivithuru Hela Urumaya, PHU) party. Both parties demanded that Fernando be arrested without delay.
Furthermore, the CID proceeded to the Fort Magistrate's Court on Tuesday, May 16, to get a foreign travel restriction for the pastor. However, before the ban was issued, he had already fled the island on Sunday, May 14. Despite this, Fernando announced to the people who follow him on Instagram that they should meet him at his church in Colombo the following Sunday, May 21.
Also Read: Víctor Ticay Arrested For Reporting During Holy Week in Nicaragua; Organizations Demand His Release
Pastor Jerome Fernando's Alleged Money Laundering
Pivithuru Hela Urumaya, a political group opposed to the government, has demanded that authorities look into allegations that Christian Pastor Jerome Fernando was involved in the laundering of illicit funds, Daily FT reported. According to Iranga Mendis, the party's Propaganda Secretary, the party has acquired credible information indicating that more than 3 billion rupees or over $36,000 were spent on constructing the Miracle Dome. "How did he get his hands on those funds?" Mendis questioned. 
It was brought to his attention that Fernando delivered his sermons in English, which is evidence of the origin of the money. Accordingly, Mendis also mentioned in his dispute that Fernando is scheduled to return to the island on Sunday, May 21. His supporters looked to cheer him on as he made disrespectful comments against other religions. He warned that the assembly of such people under Fernando's leadership could disrupt the country's religious and communal unity, which would inevitably lead to an uncomfortable scenario. 
Related Article: Skillet's John Cooper Criticizes Christian Left For Being 'Silent' Over Roe v. Wade Leaked Opinion