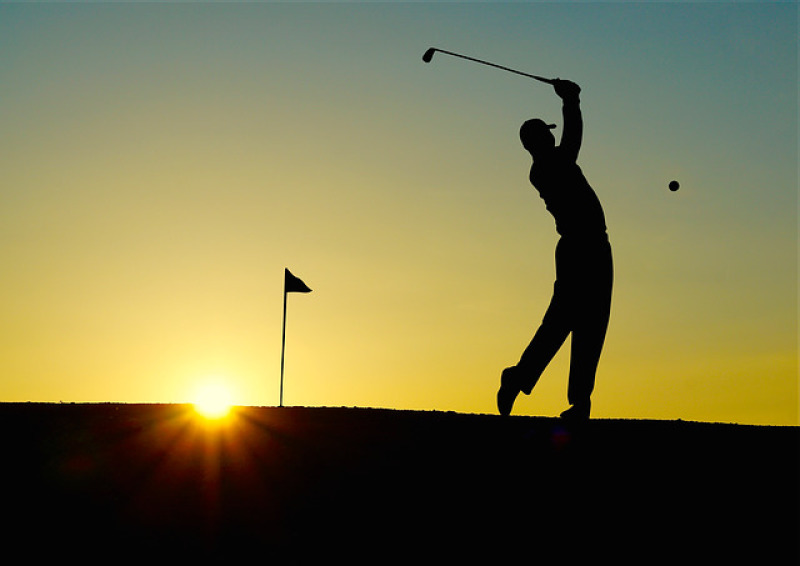 Church Alliance for Social Transformation (CAST) is a non-profit organization that hosts a 'Golf Day Fundraiser' event to generate money to assist its partner churches in offering flood-rebuilding projects for their communities. The organization reportedly welcomes hundreds of golfers to their event.
'Golf Day Fundraiser'
Based on a report from Highway Mail, on Friday, June 9, one hundred golfing enthusiasts attended the CAST event, and many local businesses and organizations from the Highway region sponsored it. There was a beautiful day on the course at Kloof Country Club due to the sunshine and excellent weather, which was ideal for both experienced golfers and those starting in the sport. As mentioned, the money collected through this event will go towards CAST's programs that enable its 14 partner churches in KwaZulu-Natal to help their communities through flood-rebuilding projects, trauma counseling, and flood relief.  As per IOL, CAST's golf tournament, which featured 25 teams of four players, generated R60,000 or about $3,300. The organization also auctioned off golf memorabilia to collect more funds for other anticipated projects.
During the occasion, CAST interim CEO Debbie Austwick said that non-profit organizations often mistakenly believe that they are the best source of information regarding the requirements of a suffering community. Still, only those living inside the community genuinely have an awareness of the problems, which is why partnerships were formed with religious institutions. The organization reportedly serves as a connection point between individuals who wish to offer support and those who need assistance. On the other hand, after the devastating floods that occurred in KwaZulu-Natal in 2022, which took the lives of more than 400 people, CAST embarked on a construction project in the KwaNdengezi region, which is located west of Durban. There, they assisted seven families in recovering from the effects of the floods because of their initiatives.
Moreover, Austwick explained, the cultivation of future leaders through instruction and provision of resources is a relatively abstract yet long-term endeavor. "We are trying to change mindsets, so it does take a while to get there, but the results last longer. We found that the building and feeding projects are easier to raise funds for. But developments like the trauma workshops and Just leadership programs are harder to raise for, so we often use our fundraisers like today for projects like that," he noted. 
Also Read: Denver Church Gets Attacked for Supporting Mixed-Use Redevelopment of Golf Course
Church Alliance for Social Transformation's Partnership With Churches
CAST is a non-profit organization that has been registered and is working toward the goal of ending the cycle of poverty in Africa via a focus that is both comprehensive and sustainable. They work in partnership with local churches to train the congregations in the skills necessary to engage in acts of kindness among the needy in their areas.
Accordingly, the community development initiatives of three Baptist churches, Westville (Home Ground), KwaDabeka, and Noodsberg, were the seeds that eventually grew into CAST. These churches have worked together for over three decades to establish partnerships with various schools, clinics, and community-based organizations in economically disadvantaged communities. Furthermore, when CAST first obtained registration as an independent non-governmental organization in 2009, and later as a trust in 2011, it already had partnerships in place that allowed it to execute programs that assisted the less fortunate in the communities it worked in. In addition, Jean-Ray Knighton Fitt, formerly the Pastor of Compassionate Ministries at Home Ground Westville Baptist Church, reportedly established CAST.
Related Article: Innovative United Methodist Pastor Aims to Reverse Attendance Dip with Unique Topgolf and Brewery Gatherings