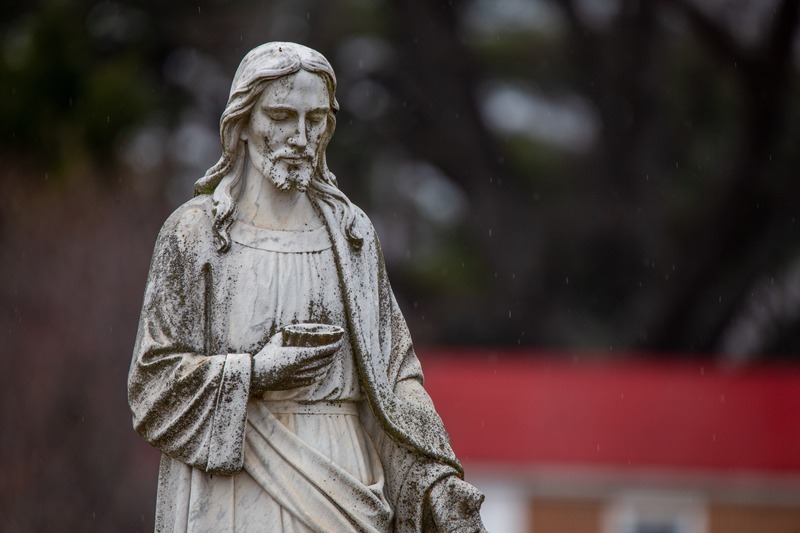 An unexpected development has seen the appropriately-titled "Ask_Jesus" chatbot, an artificial intelligence representation of Jesus Christ, join the Twitch gaming community. This interactive rendition of the holy figure is equipped to answer inquiries on a wide range of subjects, including ethics and morality, Fortnite's finer points, and even super-powered rodents.
Users on the platform are greeted by their usernames by the AI bot, which is shown as a person with brown hair that is curly and an invariably tranquil expression. According to YouTube videos of the bot's live streams, "AI Jesus" appears to give each question a great thought.
Twitch's "AI Jesus" Streams: Providing Round-The-Clock Interactive Chats
According to the article that was shared in Protothema News, in a recent livestream video shared by Fara Jakari on YouTube, the chatbot introduced itself by stating, "I am AI Jesus, here to share wisdom based on Jesus' teachings, and help answer questions related to spirituality, personal growth, and other wholesome topics." The AI bot further expounds in the same video that focusing on faith, love, and kindness is vital, as these are the fundamental teachings of Christianity. It acknowledges that our comprehension of the divine nature might not be flawless, but the key is to live in line with the taught values and to set a precedent of love and compassion for others.
According to Quartz, operating without the need for sleep or breaks, "AI Jesus" is available to respond to a broad range of streamers' queries 24 hours a day, seven days a week. These questions cover a wide spectrum, including humorous ones like, "Jesus, when are you going to get married?" The AI conveyed that it remembered the user expressing frustrations about being single in the past. It mentioned that as an AI representing Jesus, it did not participate in personal human experiences like marriage. However, it acknowledged the user's curiosity about romantic relationships. 
Also Read:AI in Education: How Artificial Intelligence is Revolutionizing the Classroom Experience
Religious Leaders React to "AI Jesus" Streaming on Twitch
A prominent member of the American Family Association named Ed Vitagliano has expressed worries about AI. According to the article in Fox News, he claims that the Bible itself, not an AI construct, contains the real solutiaons and that the AI, like humans, only interprets what Jesus said. He issues a warning, saying that this AI interpretation is but that—an interpretation—and not a revelation from God.
Kristen Davis, a senior software development manager with a PhD in artificial intelligence, offers a technical viewpoint. She says that at its foundation, Ask_Jesus generates its responses using human-defined data. Although it's an innovative use of AI, Davis is adamant that it shouldn't replace private Bible study.
In her opinion, a chatbot is a technological tool that mimics the words of Jesus, but users must exercise discernment to ensure they are following the intended message of Jesus Christ and not a secondary, human-filtered interpretation. The AI, she asserts, offers a fascinating and entertaining interaction, but it should always remain the personal journey of faith and discovery that comes from studying religious texts directly.
Related Article:Hobby Lobby Faces Controversy as AI-Generated Images Depicting Satanic Statues Spark Uproar in Christian Community