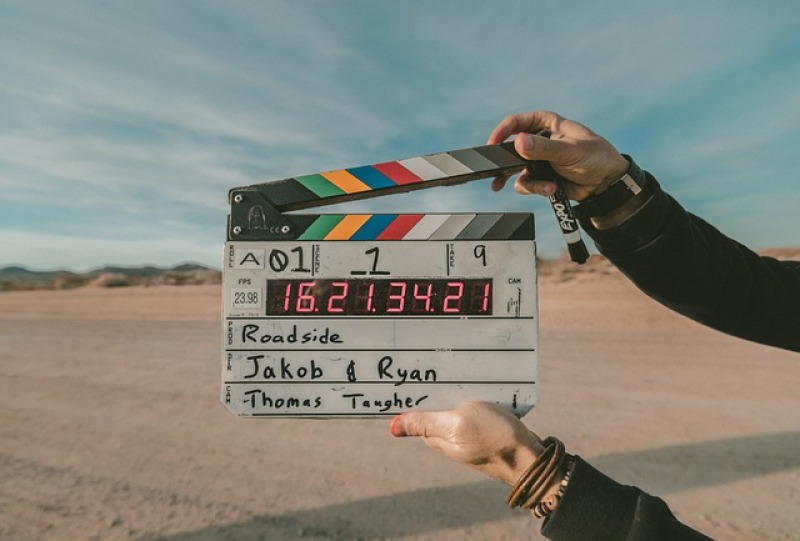 Entertainment significantly influences people's lives as this gives interest and teaches many lessons. It may be based on a true-to-life story or fiction. Television series and movies are accessible, allowing everyone to watch. "The Chosen" television series recently won an award, along with Candace Cameron Bure.
Hollywood has been excitedly buzzing over VidAngel Studios' new multi-season show, The Chosen. According to Crosswalk, This groundbreaking series, which focuses on the life of Jesus Christ, has already made history with its innovative approach to funding. Directed by Dallas Jenkins, who also created the concept for the series, The Chosen offers a fresh take on the story of Christ. Compared to many other movies and TV shows, The Chosen takes a unique perspective on the life of Jesus, exploring aspects that have yet to be largely overlooked in previous adaptations.
'The Chosen' was Awarded as the Most Inspiring Movie
According to their website, Movieguide Awards is an international family guide to movies and entertainment that provides a range of resources for its audience. The brand is not limited to its website; it is also a TV show, radio show, and internet resource that reaches a global audience through various platforms.
The TV show is broadcasted internationally through cable and satellite, while the MOVIEGUIDE® radio program reaches over 21 million monthly listeners in the USA and is carried by ten countries worldwide. MOVIEGUIDE® reviews and articles are regularly republished in newspapers and on their websites.
"The Chosen" has won the Epiphany Prize for the most inspiring movie. According to Christian Post, "The Chosen" is a groundbreaking multi-season show that explores the life of Jesus Christ and is the largest crowdfunded media project in history and the first of its kind. The series aims to help viewers deepen their understanding of the gospels by remembering the story of Jesus and those who were a part of his life, providing insight into his character, intentions, and motivations.
The series is distributed by Angel Studios, a company founded by brothers Neal and Jeffrey Harmon, involved in all aspects of film and TV creation, from crowdfunding to global distribution.
Also Read: New YouTube Series of Four Young Vloggers Shows How They Built Faith in Jesus
Candace Cameron Bure won Grace Award for TV Performance
Actress Candace Cameron Bure had a big win at the recent MovieGuide Awards, where she and her company CandyRock Entertainment took home two awards for their movie, "A Christmas...Present". According to Movieguide, Candace expressed her excitement on Instagram, thanking her business partners and long-time friends for their support.
In addition to winning the award for Best Family Television, Candace also received the prestigious Grace Award for a TV performance. This award is given to the most inspirational performance that best reflects God's grace towards humanity, and Candace was honored to receive it.
She also took the opportunity to thank the individuals and organizations that made the movie and its success possible, including Bill Abbott and GAC TV, for their dedication to sharing scripture and the message of Jesus on cable television. Candace's heart was full of gratitude and love as she celebrated this incredible achievement.
Related Article: 'Jesus Revolution' Film Brings Miracles to Theaters: Entertainment's Role in Inspiring People to Build Spiritual Well-Being