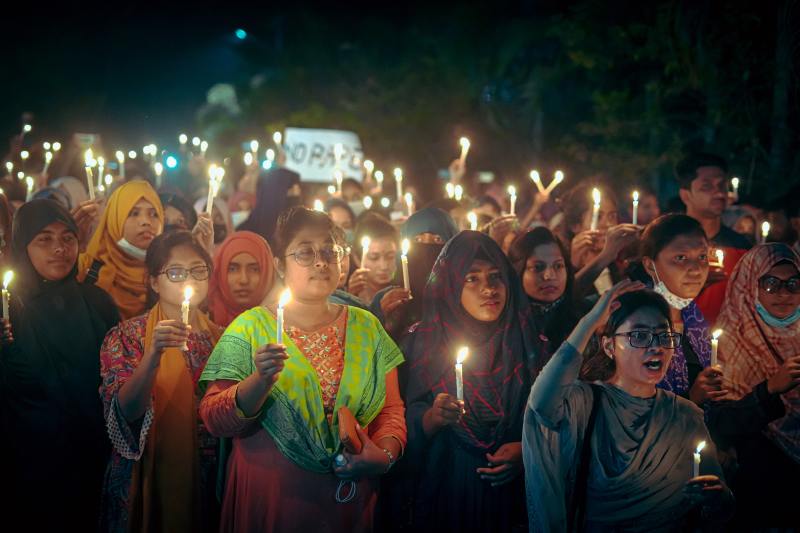 In response to a disagreement concerning the proper placement of refugees in housing, St. Illtud's Church organized an overnight vigil for 'union, strength, peace, and hope.' The nighttime vigil is part of the Llantwit 24- United in Kindness community events program in Llantwit Major.
Overnight Vigil
According to The Church of Wales, an all-night vigil will be held at St. Illtud's Church on Friday as part of a concerted community response in favor of peace and welcome in the neighborhood on Mar. 24. The vigil will give a venue for people to come together to contemplate, pray, share food, and participate in activities. 
As mentioned, the vigil will be open to anyone and everyone, regardless of their religious beliefs or lack thereof. It will start at 11:30 p.m. and go through breakfast at 7 a.m. on Saturday. According to Canon Edwin Counsell, the Vicar of Saint. Illtud's Church, "Llantwit Major is a generous and hospitable community." The vigil places prayer and togetherness at the center of their lives, and his prayer is that people will invite God's blessing and peace to the town.
Remembering the victims of war, persecution, and hatred will be the focus of readings, reflections, prayers, and musical performances during each hour of the vigil. Around 3 a.m., there will be a remembrance of the Rock Against Racism movement of the late 1970s at the "Punk Hour." Readings and prayers of a secular nature, such as the Rosary, will occur at 1:30 a.m. and 4:30 a.m. Beginning at 5 a.m., the Gospel of Mark will be broadcast in real-time on Facebook.
Also, the vigil organizers are asking participants to make Welsh Cakes, distributed throughout the town on Saturday morning to reflect the community's warm welcome. The former school building has been vacant for the past seven years, and the dispute regarding the construction of refugee accommodation is just one component of a larger conversation regarding the long-term plan for the property. According to Fr. Edwin, there is a perception that the far-right group is "muscling in" on a local subject that will be discussed in the town square on Saturday at 11 a.m.
As per Llantwit24, the vigil will have time for candles for lighting, interfaith prayers, meditation, music, reflection, and short readings.
Also Read:Wise County Baptist Church Hosts Candlelight Vigil for 7-year-old Kid Allegedly Killed by FedEx Driver
Illtud's Church, Llantwit Major
St. Illtud's Church is both a church and a village that can be found in the middle of Llantwit Major, which is located in the most southern part of South Wales. People from various walks of life and countries can be found in its congregation, which meets in multiple settings. 
The church is a huge fan of unique experiences and meeting new people. They have a lot of faith that people will quickly feel at ease. Sunday mornings at the church begin with a heartfelt welcome and an invitation to participate in the celebration of the good news about Jesus. 
Since they endeavor to lift His name together, their worship style is traditional, including traditional hymns and more modern tunes. They anticipate that God will come to the church and communicate with the people.
As a way of putting the love of God into action, the church is also highly involved in the community here in Llantwit Major, where they work together with other churches and organizations.
Related Article:New York Baptist Church Pastor Bares Vigil for Double Homicide Victims