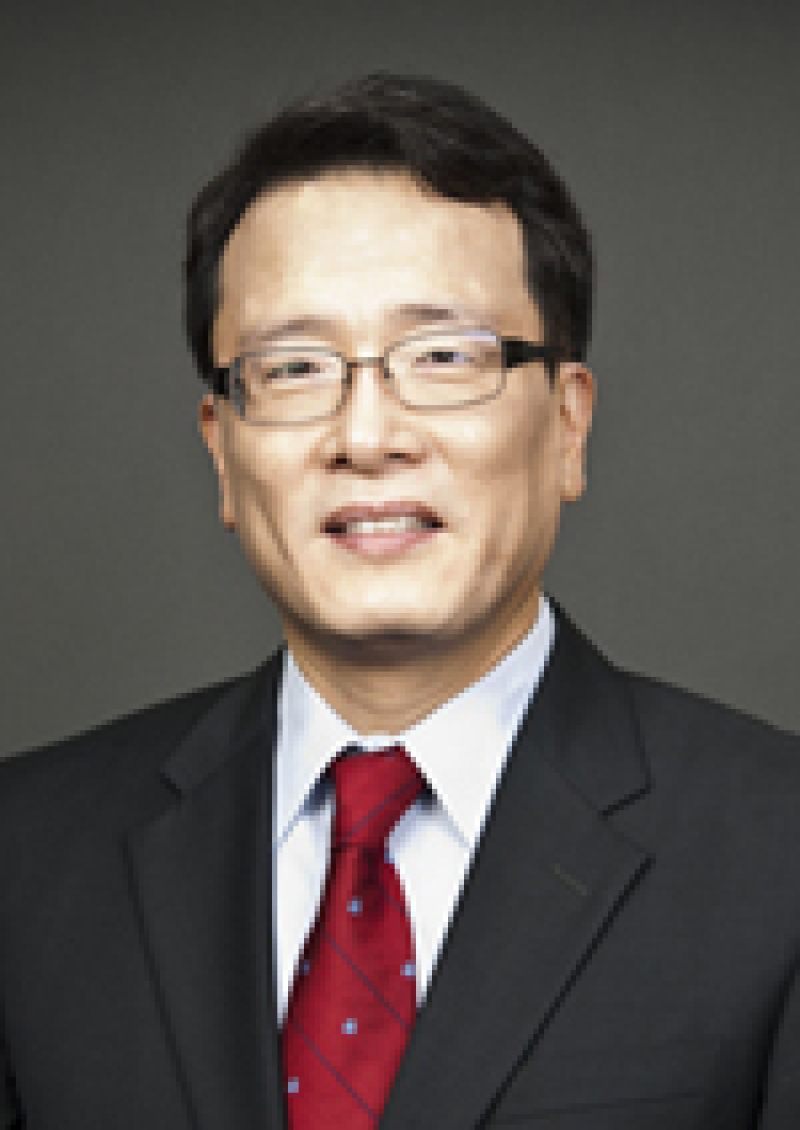 While visiting Korea, I had a fond reunion with my grandmother, one hundred and three years young, after nearly ten years of not seeing her. I usually visit Korea once or twice a year, but being busily engaged I always had no time to see her. This time I was able to visit her at the hospital for the elderly with my mother. Despite the dementia that nearly froze her age at ninety-five, she was still able to recognize her grandson and seemed perfectly healthy. She even remembered my father's passing a year and a half ago. It was difficult to decipher her conflicting expressions of happiness and sadness as I'm sure even she was in consternation as to how to react to my mother, who was now left alone at age eighty. While we were conversing here and there, she suddenly said "That's good!" to the news that her granddaughter's mother in law passed away as well. "That fussy old cow...," she said. "I'm sorry to my own daughter in law for living so long... but that's definitely good news," she further said. Her great-granddaughter, still in elementary school, was left in shock to hear those words from her great-grandmother's mouth. We could not help but to convulse in laughter as we heard how shocked her great-granddaughter was to hear, "That's good news," instead of, "How unfortunate," regarding someone's death from her great-grandmother's lips.
It seems as though people are like that. We pity an elderly eighty year old if they are part of our own flesh and blood, but for those on the outside, it seems to not matter as much when they die, especially if they hurt those that are related by flesh and blood. We can say that her mind is flickering with her dementia, but it almost seems as if we are getting a more genuine version of her at the same time. I still remember. When my wife was giving birth, my mother in law had to look away from her daughter even though she was giving birth naturally. But when it came to her daughter in law, she was able to keep her eyes wide open through the cutting and the bleeding of a c-section surgery. A daughter in law is still indeed a mother in law's own daughter, but there may be a stark difference in heart as to how a mother-in-law and a mother view their own daughter and a daughter-in-law.
These days, whenever I would go to pastor meetings, half of them have become grandfathers. Partially as a joke, whenever we gather now, as if there were a circumcised group and a uncircumcised group, we split up into a grandfather group and a "non-grandfather' group. It is quite a spectacle to see as we all pull out our smart phones to share pictures and brag of our grandchildren. It is strange, almost, as these were the same men that mobilized churches and were ready to be martyred for the sake of world Gospelization. Now they've become grandparents with spit flying out of their mouths as they boast of their grandchildren. There was a moment when I had had enough and tried to change the subject when a colleague interjected by saying, "If you don't have grandkids, you don't know this sweet taste of family!" I discovered anew the strong attachment that flesh and blood allows. We are all those that have tasted the sweet taste of family in Christ by His blood. I pray for another spectacle to see among us as we boast of our Lord Jesus Christ through having a strong attachment to His Gospel message.
Rev. Bryan Kim is the lead pastor of Bethel Korean Church, located in Irvine, CA.