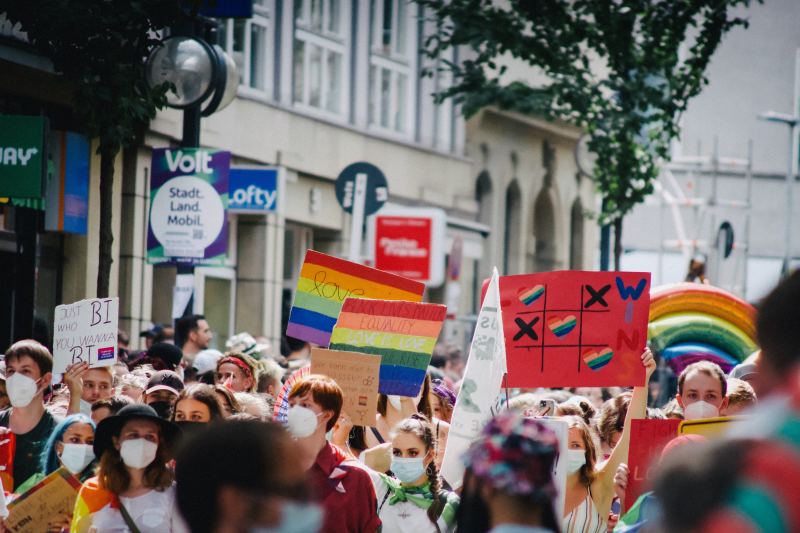 The Trans Radical Activist Network will continue to hold 'Trans Day of Vengeance' despite the recent shooting at Nashville Christian School by a 28-year-old woman who identifies as male. The LGBT group received a lot of criticism for their decision to proceed with the event; however, they said that it was already planned before the killings happened.
Gathering of LGBT Community
On Tuesday, Mar. 28, the Trans Radical Activist Network issued a statement suggesting that its "Trans Day of Vengeance," which is expected to take place in front of the United States Supreme Court in Washington, District of Columbia, this coming Saturday, Apr. 1 will proceed as planned. The gathering had been scheduled well before the shooting, and its organizers have emphasized that they are horrified at the violent crimes perpetrated at the Covenant school.
A report from the Christian Post stated that the event would take place just five days after Audrey Hale, a female the age of 28 and has a gender identity of a man, opened fire at The Covenant School in Nashville, Tennessee. The shooter ended up killing three children and three adults before being shot and killed by police. The Covenant Presbyterian Church is the organization with which the educational institution is associated.
"We are outraged by this tragedy - we grieve for Evelyn Dieckhaus, Hallie Scruggs, William Kinney, Cynthia Peak, Katherine Koonce, and Mike Hill. We also reject any connection between that horrific event and ours," the organization stated.
The Trans Radical Activist Network also explained that "vengeance" refers to "striking back with vehemence." They assert that the 'Trans Day of Vengeance' is essential due to the "astronomical amounts of hate" directed toward the "trans/non-binary/gender non-conforming/intersex communities." This hatred comes in the form of "Gender Affirming care ban bills," which the organization says are to blame for a "mental health crisis."
The organization argues that this demonstration is about unity, not encouraging violence, even though its title is intentionally provocative. As mentioned, this event is not the place to engage in violent behavior, which is not encouraged by TRAN. However, Twitter does not concur with their analysis.
Also Read:Pastor Shane Idleman of Westside Christian Fellowship Claims That Allowing to Read A Book Promoting LGBT Ideology is 'Child Abuse'
Twitter's Stance on 'Trans Day of Vengeance' 
According to ABC News, in a tweet published on Wednesday, Mar. 29, Ella Irwin, the head of Trust and Safety for Twitter, stated that the firm has automatically removed more than 5,000 tweets and retweets of a poster promoting the event.
Regardless of who writes them, the company does not endorse tweets encouraging people to engage in violent behavior." The word "vengeance" does not connote nonviolent resistance. It is reportedly acceptable to organize or lend support to protests that do not include violence,
Twitter said that it removed the tweets using automated procedures so that it could do so swiftly and on a broad scale. Nevertheless, the company did not consider the context in which the tweets were shared. Therefore, deleted tweets included both those who were critical of the protesters and those who were supportive of them.
On the other hand, All Side reported that Elon Musk had blocked conservative lawmakers, journalists, and activists raising awareness about extreme transgender activists calling for a 'Trans Day of Vengeance' after the Nashville Christian school mass shooting by a transgender woman. Moreover, Rep. Marjorie Taylor Greene (R-GA) was suspended after tweeting a banner for the Trans Radical Activist Network's event.
Related Article:LGBTQ+ Groups Got Denied from Open Marching at St. Patrick's Parade