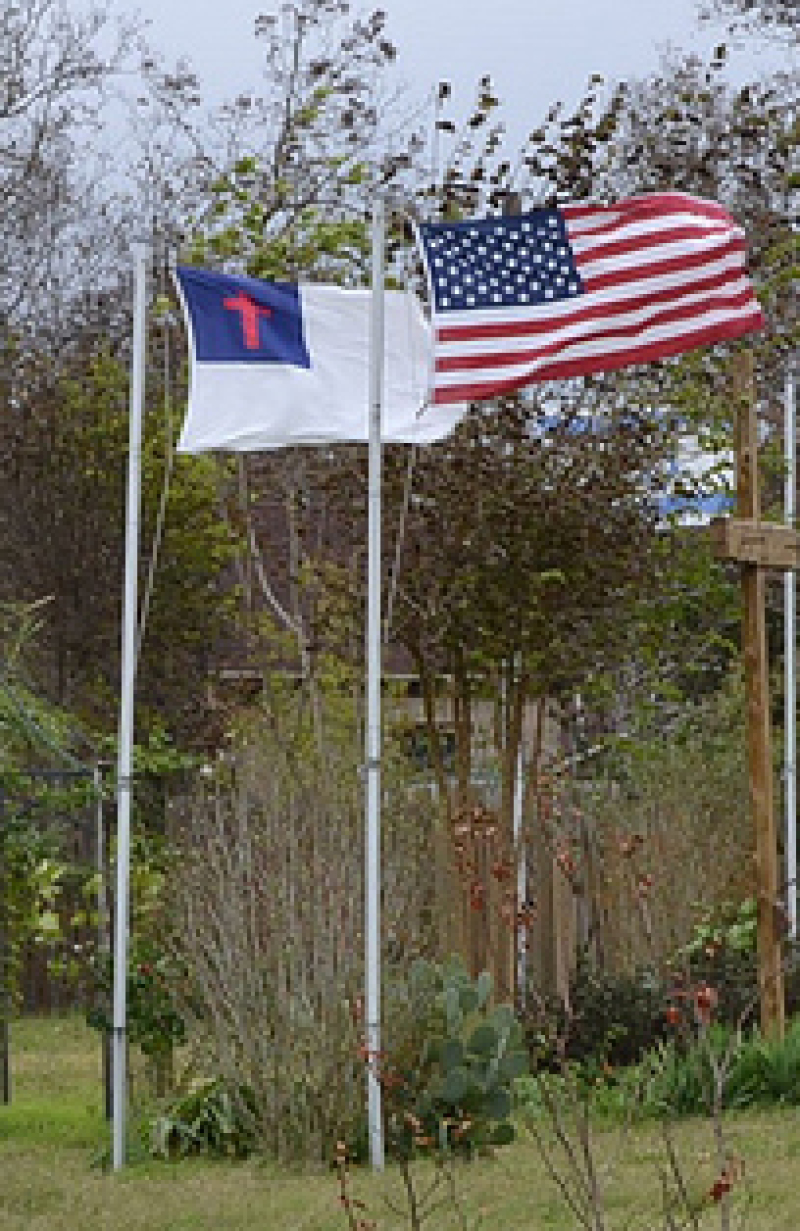 Two pastors in North Carolina raised Christian flags above the American flag on their respective church flagpoles on Sunday, a move that symbolizes their priority in commitment, they say.
"Our typical flag etiqutte is to have the American flag above the Christian flag," Pastor Rit Varriale, a pastor from Elizabeth Baptist Church in Shelby, North Carolina, told WBTV-TV. "But when you stop and think about it, it should be our commitment to God first, then our commitment to country."
"Before our accountability to government is our accountability to God," Varriale told Baptist Press. "So from a Christian perspective, our flag etiquette is completely improper. We should be flying the Christian flag above the American flag."
Varriale said he was inspired by another pastor in Shelby, N.C., Pastor Walter Wilson of Focus Missionary Baptist Church, who started raising the Christian flag above the American flag several months ago. Seeing Wilson's actions, Varriale decided to buy the flagpole and the flags to follow suit.
"I asked the pastor about this and he shared the very sentiments that I have," Varriale said, describing Wilson. "We have a common bond on this."
"As I was changing the rope one day, the Lord just laid on me that he is first and when he told me that, I switched the flags around," Wilson told WBTV-TV.
Varriale, an Army veteran, started a campaign website called "God Before Government," hoping to encourage clergy to join him and Wilson in placing the Christian flag above the American flag in their churches. He also encourages clergy to post photos of the flags and use the hashtag, #GodBeforeGovernment, to continue spreading the idea to others.